Obesity In Young American Children Plummets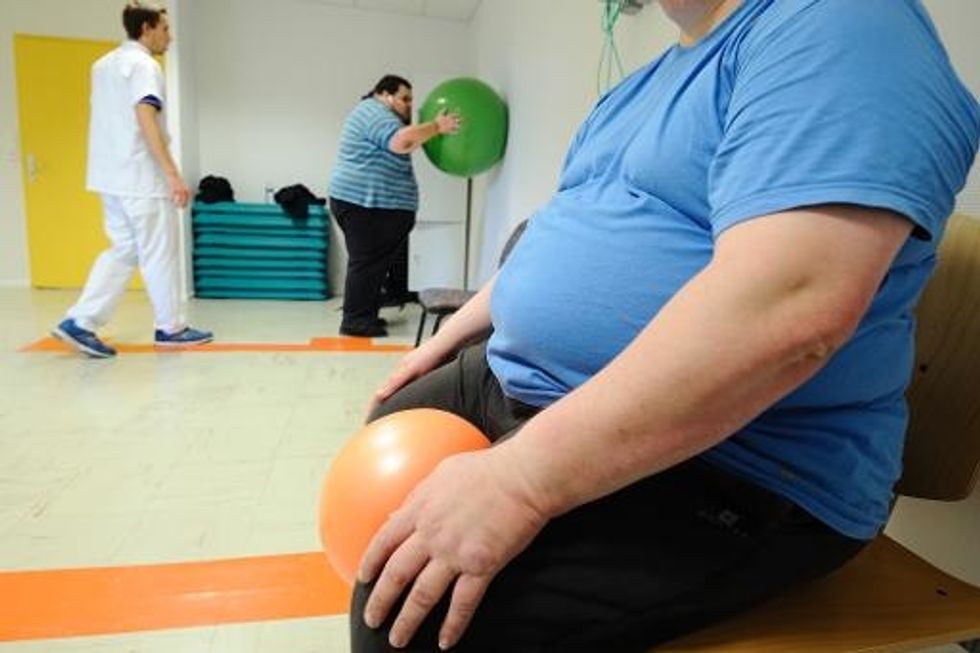 By Melissa Healy, Los Angeles Times
Americans are still carrying too much weight, but a new federal study offers a glimmer of hope amongst the nation's smallest eaters: Between 2003 and 2012, obesity among children between 2 and 5 years of age has declined from 14 percent to 8 percent — a 43 percent decrease in just under a decade. And much of that reduction has come in the past three to four years, as efforts to address a burgeoning child obesity crisis have escalated.
The new figures came as first lady Michelle Obama and her "Let's Move" campaign against childhood obesity launched new initiatives designed to reduce marketing for unhealthy foods and beverages seen by children in schools.
Overall, a federal survey gauging Americans' health behaviors has found that obesity among children in the United States has remained flat—at around 17 percent — in 2003-2004 and 2011-2012, the periods when data were collected. That, however, is some encouragement: After years of steady growth, increases in child obesity have at least appeared to stabilize.
The latest figures, published Tuesday in JAMA, also saw a small drop in obesity among children 6 to 11 years old, from 18.8 percent obese in 2003-2004 to 17.7 percent in 2011-2012. Among those ages 12 to 19, obesity rates rose, from 17.4 percent in 2003-2004 to 20.5 percent in 2011-2012.
But officials and public health activists hailed the precipitous drop in preschoolers' obesity as particularly heartening news. In a statement issued Tuesday, the Robert Wood Johnson Foundation, which has underwritten research and programs aimed at reducing child obesity, called it a "remarkable turnaround."
"Progress among the youngest children is especially important because we know that preventing obesity at an early age helps young people maintain a healthy weight into adulthood," said Dr. Risa Lavizzo-Mourey, president of the foundation.
Citing the news that obesity rates among children 2 to 19 remained steady, Lavizzo-Mourey said: "We know it means we still have significant work to do." While growth in child obesity has slowed and some research has show pockets of progress, rates of child obesity remain well above where they were when the federal government first started tracking such data in the late 1970s.
In people older than 2, obesity is defined by the body-mass index (a measure of weight in kilograms divided by height in meters and squared). In those younger than 20, obesity is defined as having a BMI at or above the 95th percentile in standard BMI-for-age growth charts. In those older than 20, having a BMI between 20 and 30 is the definition of overweight, while a BMI of 30 or above indicates obesity.
Less encouraging were trends among older women. Among women age 60 and older, obesity rates climbed from 31.5 percent in 2002-2003 to 38.1 percent in 2011-2012. That growth in girth was more pronounced than the overall trend among older adults, but more prevalent obesity was the norm among most age and ethnic groups over 40: Obesity among all Americans age 40 to 59 grew fitfully over the last decade, from 36.8 percent to 39.5 percent in 2011-2012.
The new raft of data in the United States show obesity rates remain stubbornly and exceptionally high among minorities, and among minority women in particular. About 54.8 percent of black women were obese in 2011-2012 (down slightly from 56.7 percent in 2003-2004). And 47.1 percent of adult Latinas fell into the obese category (up from 43.3 percent in 2003-2004). An unusually high share of black and Latino women were considered extremely overweight: 16.5 percent of black women and 7.4 percent of adult Latinas fell into the category of Grade 3 obesity—having a body-mass index above 40.
AFP Photo/Jean-Sebastien Evrard