Ohio High School Shooter T.J. Lane Caught After Prison Escape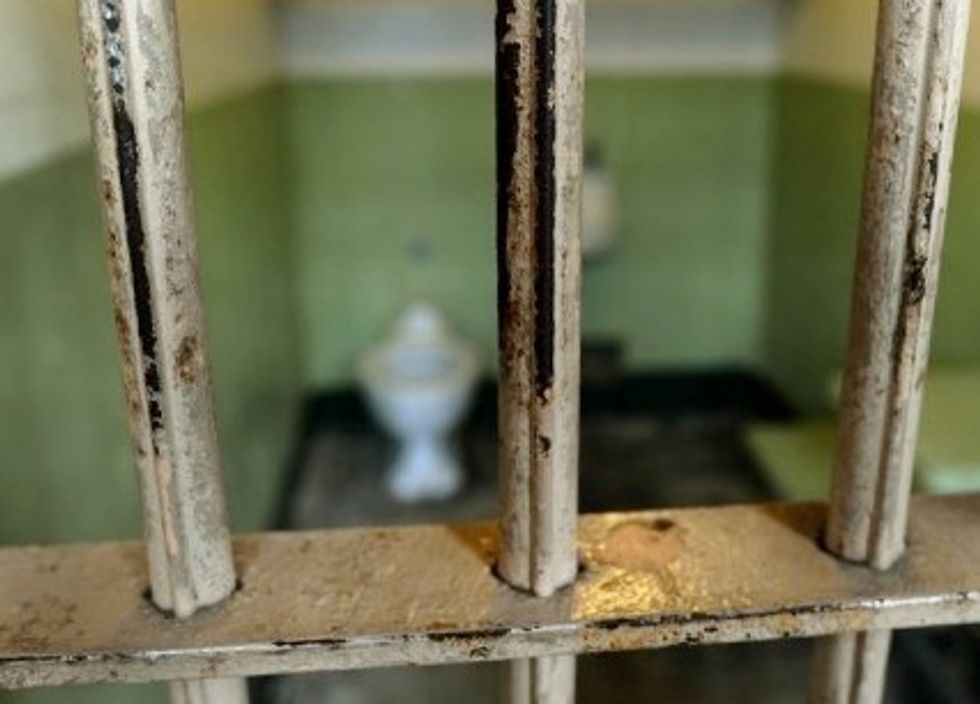 By Ryan Parker, Los Angeles Times
Fugitive T.J. Lane was apprehended Thursday night about five hours after he escaped from an Ohio prison, according to Ohio Highway Patrol.
He was located not far from the Allen Correctional Institution, which he escaped from with another inmate around 5:30 p.m., according to authorities.
No one was injured during his apprehension, authorities said.
Lane, now 19, and Clifford Earl Opperud, 45, escaped from the prison in Lima, about 70 miles north of Dayton, according to Lima police.
Opperud is still on the loose.
Lane was convicted in the shooting rampage that killed three students and injured two others at Chardon High School east of Cleveland in February 2012.
Lane fired 10 shots from a .22-caliber handgun the morning of Feb. 27 at a group of students sitting at a cafeteria table. He fled but surrendered to authorities about a mile from the school.
Lane did not attend the school, but rather a nearby alternative school.
He was sentenced to three life sentences. During his sentencing, Lane wore a white shirt on which "Killer" was written in large letters. He also flipped off the judge.
It is unclear how the prisoners managed to get away.
Lane's former attorney, Ian Friedman, issued a post on Twitter hours after the escape.
#TJLane I've been asked whether he is a danger. Answer is no one ever wants to return to prison for a life sentence. Plus, case facts speak," Friedman tweeted.
A massive search was conducted for the fugitives, police said.
Chardon High School will be closed Friday, the district announced late Thursday night.
AFP Photo/Timothy A. Clary
Interested in national news? Sign up for our daily email newsletter!