Ohio Tea Party To Ohio GOP: This Is <em>Our</em> IRS Scandal!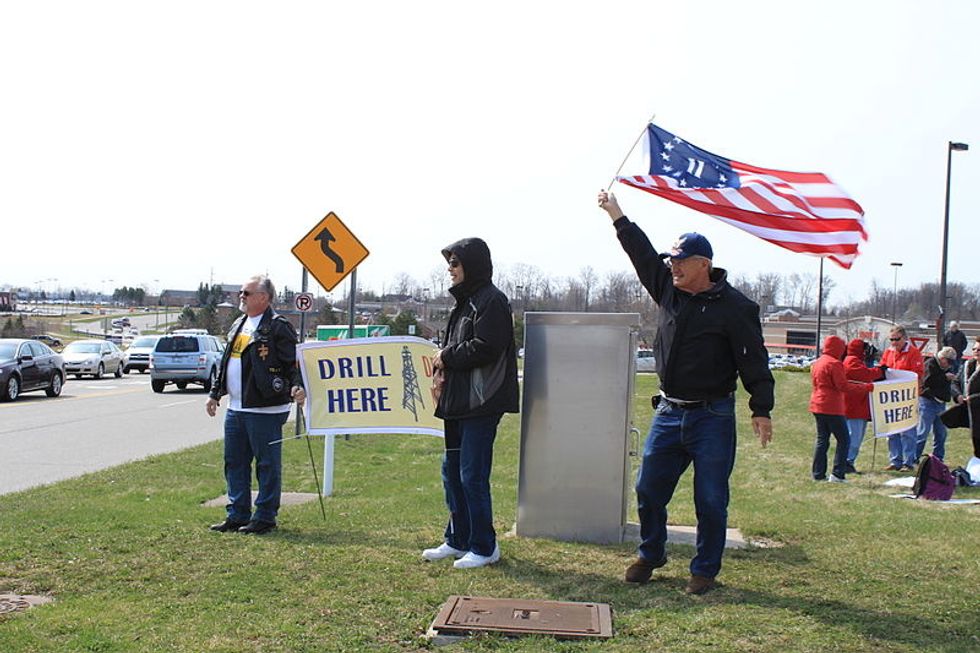 The Ohio Tea Party is blasting the Ohio Republican Party (ORP) for raising money off the IRS' recent apology for applying extra scrutiny to "Tea Party" and "Patriot" groups who sought nonprofit status.
"After using TEA Party and social conservative groups to help elect Republicans who have failed to represent our conservative views and values, the ORP is now attempting to use the illegal targeting of TEA Party groups by the IRS to raise money for itself," said Tom Zawistowski, executive director of the Portage County TEA Party, in a statement. "They are doing so under the totally false claim that the ORP will in any way help our Liberty Groups fight the IRS. They can't and they won't. I find that totally classless."
Zawistowski ran to be the chairman of the ORP in March but was soundly defeated by establishment candidate Matt Borges. After his loss, Zawistowski said the state's Tea Partiers "would either find a political party to join or we would start one of our own."
Infighting has plagued Ohio's Republicans since GOP governor John Kasich said that he would accept Medicaid expansion offered to the state as part of Obamacare. The governor has not abandoned his desire to offer taxpayer-subsidized health insurance to those who earn up to 133 percent of the federal poverty level even though his proposal has been rejected by Republicans in the state legislature.
Zawistowski said he found it "reprehensible" that the state's GOP claimed they would hold the IRS accountable. "Particularly if they are Republicans who want to grow government by Expanding [sic] Medicaid and who want to support gay-marriage [sic]," he said, referencing the governor's health care stand and Republican senator Rob Portman's recent announcement that his son's coming out had prompted him to support same-sex marriage.
Republican governors who have embraced Medicaid expansion have also met with fierce opposition from their "Tea Party" base in Michigan and Arizona. In Arkansas, Chris Nogy of the Benton County Republican Committee urged his fellow Republicans to seek "Second Amendment solutions" against GOP lawmakers who supported expansion.
Of course, Zawistowski had a suggestion for those who are actually truly enraged at the IRS and want to fight back — donate to the Tea Party.
H/T: Jon Ward

Photo: Dwight Burdette