Oil Surges To Two-Year Peaks On Supply Fears
@AFP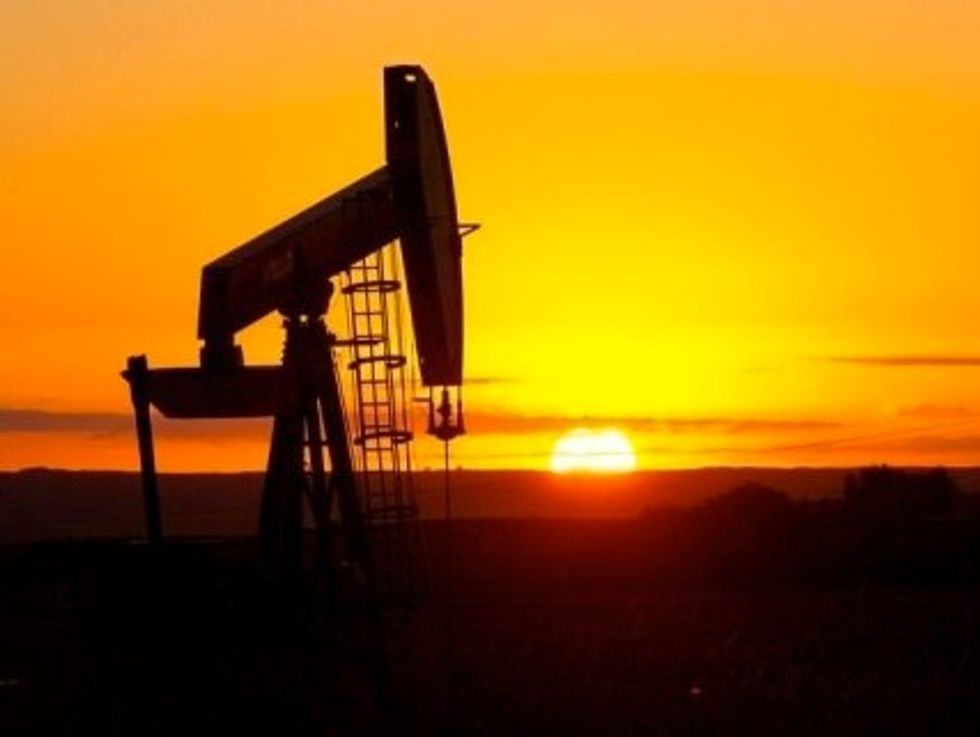 LONDON (AFP) – New York oil rallied to the highest level for more than two years on Wednesday, with concerns about Middle East supplies intensifying as Western powers prepare for possible military action against Syria.
New York's main contract, West Texas Intermediate for delivery October, soared to $112.24, reaching a level last seen in early May 2011.
Later, it was showing a net gain of 96 cents to $109.97 a barrel as traders banked substantial gains.
Brent North Sea crude oil jumped to $117.34 — the highest point since late February. Brent went on to trade at $115.31 a barrel, up 95 cents compared with Tuesday's close.
"The potential for military action (against Syria) in a matter of days or weeks has helped to lift oil prices," said Michael McCarthy, analyst at CMC Markets.
Crude futures had already leapt to their highest level in 18 months on Tuesday as Western threats against Syria stoked worries over oil supplies from the Middle East region.
"While Syria is not a big producer of oil, the potential for the conflict to escalate in the Middle East is likely to continue to push prices higher, unless we see attempts from the U.S. to ease concerns about some form of military action," said Alpari trading group analyst Craig Erlam.
Analysts say a military strike targeting President Bashar al-Assad's regime could further ratchet up tensions in the oil-producing Middle East, which is already wracked by the festering political crisis in Egypt.
"Chatter in dealing rooms is all about the wider consequences of what a military strike on Syria will mean," said dealer Jonathan Sudaria at Capital Spreads.
"Although consensus appears to be for a precision surgical strike from the West, it is the consequences of the geopolitical shrapnel that will be flung all over the region that has traders heading for their bunkers."
The United States and its allies built their case Wednesday for likely military action against the regime in war-torn Syria over alleged chemical weapons attacks, despite stern warnings from Iran and Russia.
Britain will seek backing from the U.N. Security Council for "all necessary measures to protect civilians" in Syria from Assad's regime, Prime Minister David Cameron said on Wednesday.
A resolution drafted by Britain "condemning the chemical weapons attack by Assad" will be presented to a meeting of the Security Council's five permanent members in New York on Wednesday, Cameron said in a Twitter message.
U.S. Vice President Joe Biden had declared on Tuesday that there was "no doubt" the Syrian regime was responsible for the use of chemical weapons.
However, Iranian supreme leader Ayatollah Ali Khamenei warned on Wednesday that any military intervention by the United States against Tehran's ally will spell "disaster" for the region.
Iran has made strong statements in recent days against Western military intervention in Syria, which is not a major oil producing nation.
Photo Credit: AFP/Karen Bleier