eBay Founder Pierre Omidyar's Online Magazine Launches With Fresh NSA Story
@AFP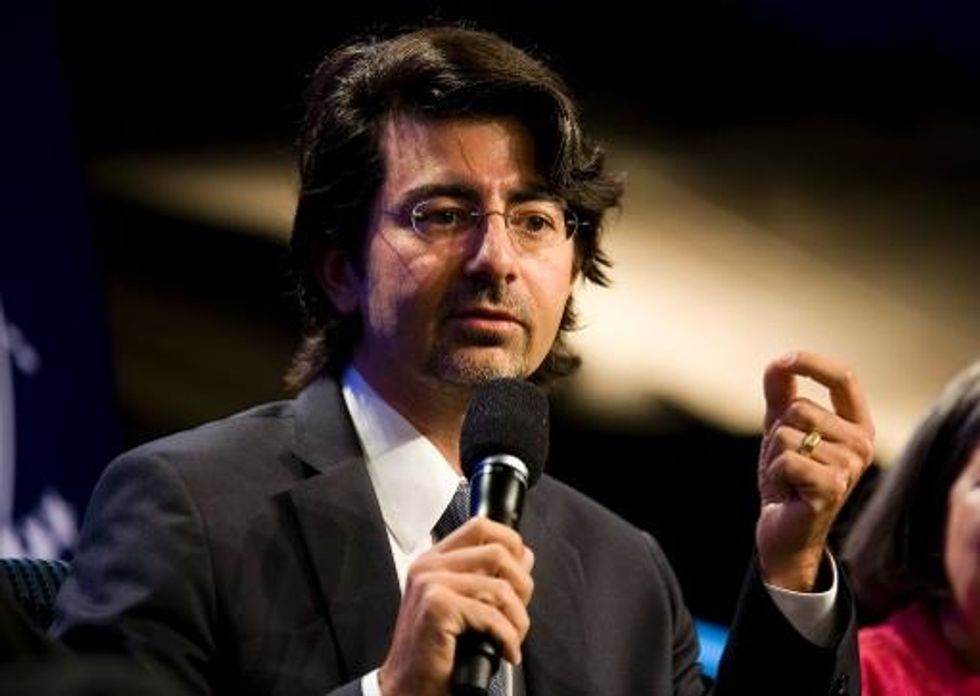 Washington (AFP) – The online news venture backed by eBay founder Pierre Omidyar debuted Monday, featuring fresh revelations about U.S. intelligence from investigative reporter Glenn Greenwald.
The news site dubbed "The Intercept" launched with two articles, including one co-authored by Greenwald stating that the U.S. National Security Agency (NSA) is relying on electronic surveillance, such as cell phone location, rather than human intelligence, to locate targets for lethal drone strikes.
The report said the NSA "geolocates" the SIM card or handset of a suspected terrorist's mobile phone for raids and drone strikes to capture or kill suspected terrorists.
Citing a former drone operator and supported by leaked NSA documents, the report said this method has been effective in many cases in Yemen, Somalia and Afghanistan, but that innocent people have been killed by this tactic.
The article, with co-authors Laura Poitras and Jeremy Scahill, said that Taliban forces in Afghanistan are increasingly aware of the geolocation and have been taking actions to thwart the tactic, such as switching SIM cards.
The former drone operator was quoted as saying the NSA unit known as Geo Cell sometimes orders strikes without knowing whether the individual in possession of a tracked cell phone or SIM card is in fact the intended target of the strike.
"They might have been terrorists," the ex-drone operator was quoted as saying. "Or they could have been family members who have nothing to do with the target's activities."
Responding to an AFP query, an administration official said the report was misleading and offered a distorted picture of how the intelligence agencies review information about terror suspects before any drone strike.
Prior to a possible drone operation, the administration carries out an elaborate assessment of an array of intelligence reporting and only gives a green light when all the information is carefully weighed, the official said.
"This is somewhat selective reporting," the official told AFP. "When we make a decision, to take any sort of action, we look at multiple streams of information."
"Any suggestion that we use only one source . . . shows just a total misunderstanding of how the intelligence community operates," the official said.
The Intercept is the first publication to come from Omidyar's First Look Media announced last year.
The entrepreneur and philanthropist has pledged $250 million for the venture and has allocated the first $50 million to start operations.
According to the website, the "short-term mission" is to provide a platform to report on the documents previously provided by former NSA contractor Edward Snowden.
"Our long-term mission is to produce fearless, adversarial journalism across a wide range of issues," according to the website.
First Look Media includes a non-profit journalism entity, and a for-profit company to develop new media technology, according to Omidyar.
A second article on the site by photographer and artist Trevor Paglen includes previously unpublished aerial images of the NSA, the National Reconnaissance Office, and the National Geospatial-Intelligence Agency.
AFP Photo/Brian Harkin