'On It!': Kushner Responded Eagerly To Manafort's Recommendation Of Corrupt Banker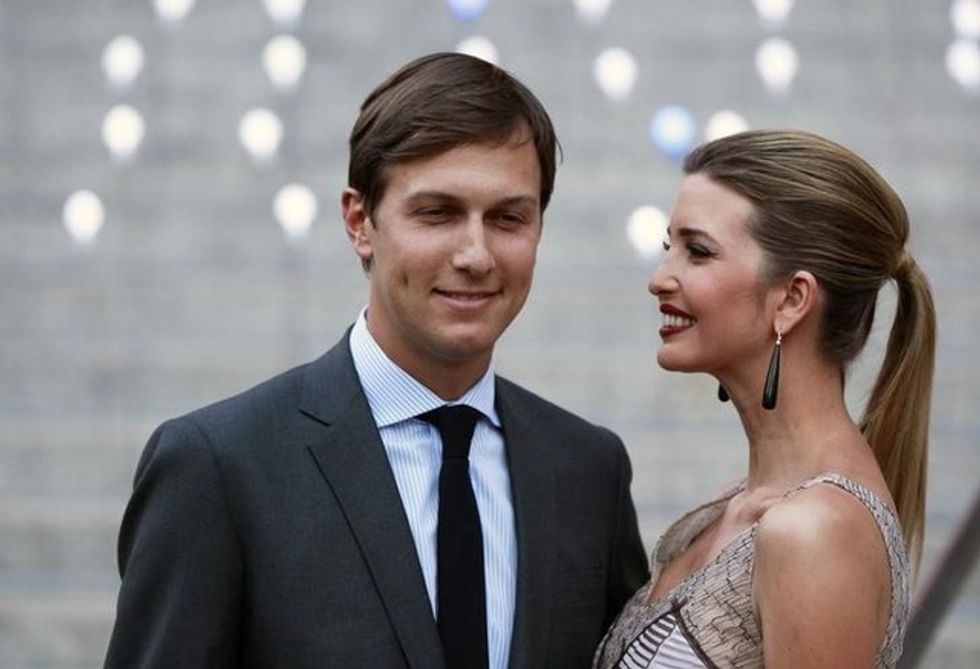 Reprinted with permission from Alternet.
Paul Manafort had been ousted from Donald Trump's inner circle by the end of November 2016, having lost his job as campaign chair in August after new allegations about his receiving secret payments from Ukraine emerged. But as private emails that were revealed publicly during Manafort's 2018 fraud trial revealed, the former campaign chief was still in contact with Trump's people after the 2016 election and was recommending personal contacts for top positions in the administration.
And when Manafort emailed Jared Kushner on Nov. 30, 2016 to recommend Steve Calk — who was charged in a new indictment on Thursday with giving Manafort millions of dollars in loans as part of an effort to bribe his way into a government position — the president's son-in-law was enthusiastic.
"On it!" Kushner responded, as the emails showed:
Calk was the CEO of the Federal Savings Bank of Chicago, and he reportedly helped Manafort get around $16 million of loans. Prosecutors in the Southern District of New York allege in the newly unsealed indictment that he knew there was significant reason to think Manafort might not be able to pay back the money, but he authorized the transfers to obtain an administration post. Previously, Special Counsel Robert Mueller had charged Manafort with fraud for misleading the bank into giving him the loan, and prosecutors had suggested at the time that Calk was a co-conspirator.
Ultimately, Calk did not join the administration, though he did get on an economic advisory board for Trump's campaign in August 2016, and prosecutors said he was interviewed by the Trump transition team in January 2017 for a top post in the Army, as Manafort requested. Manafort also suggested to other people for administration posts in the email who did not get picked.
But while Trump and the White House have tried to distance themselves from Manafort's crimes, the new charges brought forward on Thursday emphasize how close the apparent scheme was to being successful. It also shows how Kushner, a political neophyte like his father-in-law, was at best open to being manipulated by a criminal into handing out top government positions. And while this particular Manafort scheme appears to have failed, it's difficult to say whether he was successful in corruptly installing anyone else or if others managed to bribe their way into the executive branch.