On State And Federal Levels,The GOP's War On Women Continues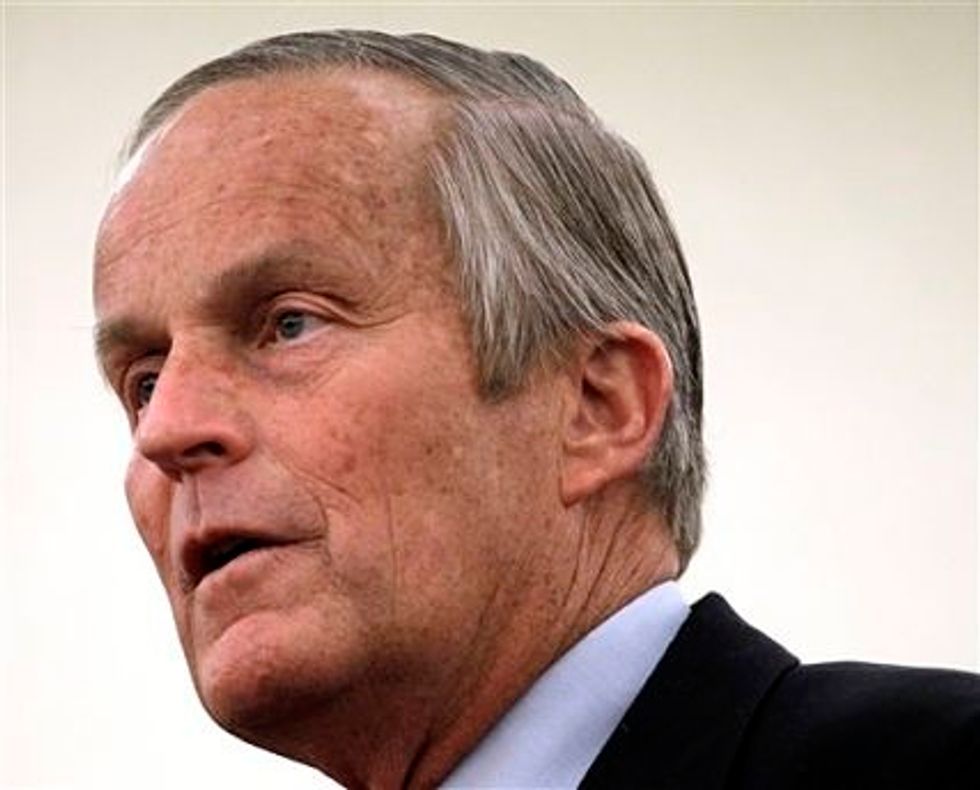 Apparently, the GOP learned nothing from 2012.
Ralph Northam (D) is the only physician in Virginia's state senate. And though Republicans revised a law requiring an invasive ultrasound before a woman could have a legal abortion so that it wouldn't be physically invasive, he still feels that the unnecessary procedure violates the doctor/patient relationship.
"I am giving you the opportunity to right the wrong committed last year," he told the Senate Committee on Education and Health Thursday.
And the committee voted along party lines to keep the law in place.
Examples of Republicans at every level actively legislating in a way that makes life more difficult for women to function in society and operate with the freedom and dignity that's unquestioned for men are still rampant, just a few weeks into 2013.
The most prominent example is the House Republicans allowing the Violence Against Women Act to lapse for the first time since 1994. House Republicans opposed the bipartisan bill passed by the Senate because it protected too many women — namely Native American, lesbian, transgender and undocumented women.
In Texas, Governor Rick Perry has led the effort to kick the local Planned Parenthood organization — which does not even provide abortions — out of a state-funded program, even though doing so cost the state hundreds of millions federal dollars. A judge recently upheld this move forcing 50,000 women to have to find new basic health care.
If you're looking for an example of Republicans seeking to use the state's power to control women's actions, go to Mississippi, where there's only one abortion clinic in the state and the governor is trying to close it. State Rep. Lester Carpenter has proposed a law that would subject a woman to 10 years to life in prison if she tests positive for drug use while pregnant.
Congressman Phil Gingrey (R-GA) may have said that Todd Akin was "partly right." But Mitt Romney's running mate and current head of the House Budget Committee Paul Ryan (R-WI) began the new Congress by reintroducing a "personhood" bill that Todd Akin supported when was in the House. Ryan is basically pushing the premise that as soon a sperm touches an egg, the state has the right to make a woman's medical decisions for her.
Michele Bachmann (R-MN) is still trying to appeal Obamacare, which includes huge advances in women's health including mandatory birth control coverage and outlawing the practice of charging women more for their coverage. But that futile effort is nothing compared to GOP governors throughout the South who are turning down Medicaid expansion that would provide health care to all citizens earning up to 133 percent of the poverty level.
The GOP thinks they can to start to erase the historically large gender gap of the 2012 election by simply not talking about rape. But their tendency to turn women's health into a ideological plaything is only getting worse.
 Photo credit: AP Photo/Jeff Roberson, File