On TV, Lewandowski Mocks Migrant Girl With Down Syndrome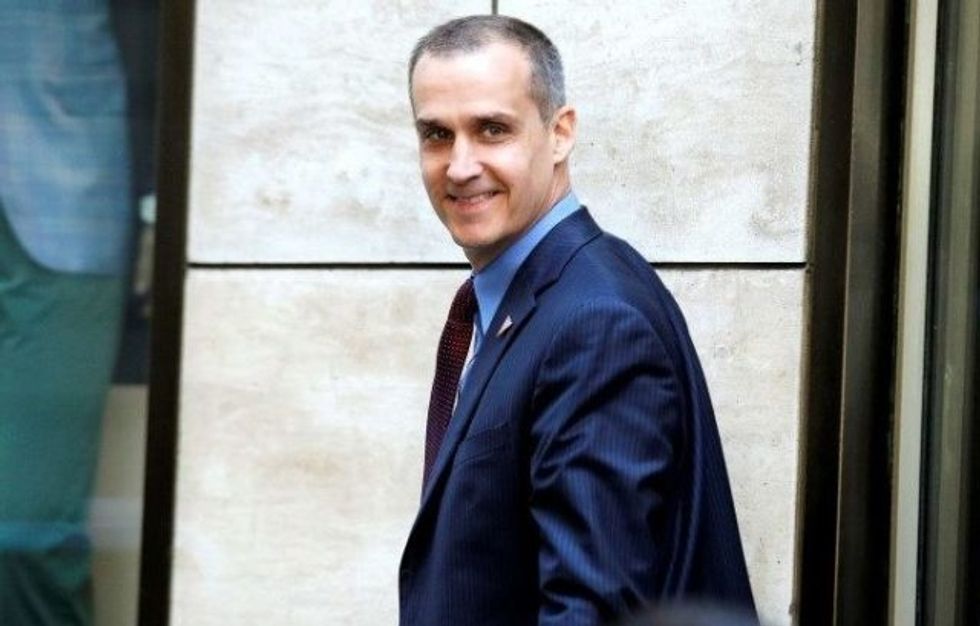 Reprinted with permission from AlterNet.
President Donald Trump's former campaign manager Corey Lewandowski tried to make light of the administration's policy of separating immigrant families on Fox News Tuesday, and he ended up mocking a young girl with Down syndrome who had been torn away from her mother.
"I read today about a 10-year-old girl with Down syndrome who was taken from her mother and put in a cage," Zac Petkanas, a Democratic strategist, said on during Fox News discussion of the policy.
"Womp, womp," Lewandoski responded.
"Did you just say 'womp, womp' to a 10-year-old with Down syndrome being taken from her mother?" Petkanas asked incredulously. "How dare you!"
Lewandoski tried to recover, but he clearly realized he had made himself look heartless and cruel. Of course, Lewandowski also grabbed a reporter during the campaign ran worked for a man who mocked a disabled reporter, so the bar for his moral authority was already quite low.
Watch the clip below:
.@Zac_Petkanas says on Fox News a 10-year-old girl with Down Syndrome was separated from her mother at the border.

Corey Lewandowski responds: "Womp womp." pic.twitter.com/cZMXWmwbjw

— Jon Passantino (@passantino) June 19, 2018
Cody Fenwick is a reporter and editor. Follow him on Twitter @codytfenwick.