Once Sidelined, Hip-Hop Finds Grammy Spotlight With Kendrick Lamar
@reuters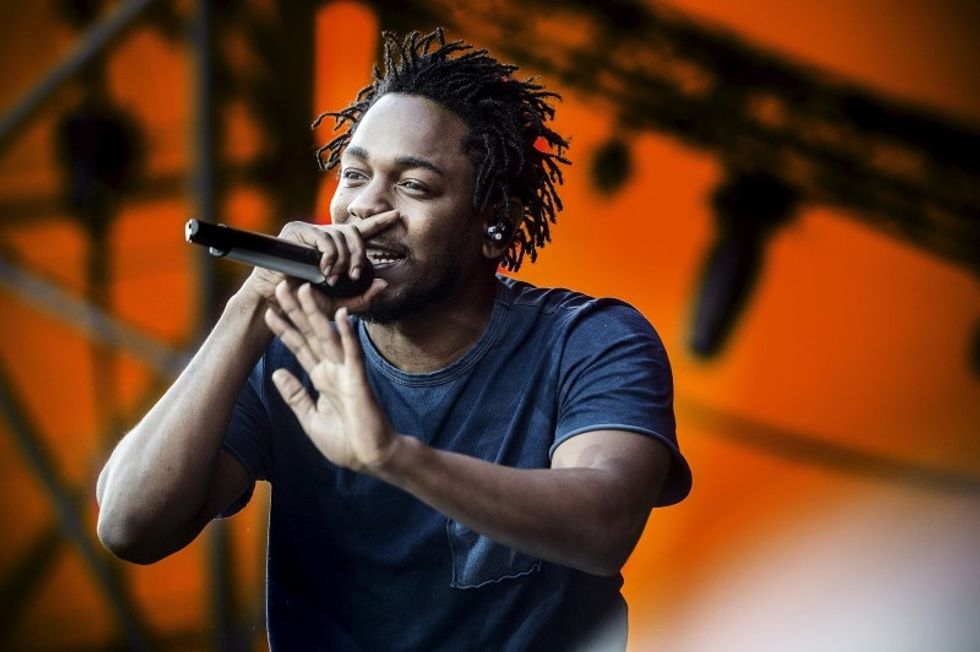 By Piya Sinha-Roy
LOS ANGELES (Reuters) – Rapper Kendrick Lamar heads into Monday's Grammy awards with a leading 11 nominations and the chance to make history if he wins album and song of the year, categories that have traditionally shunned hip-hop artists.
In the 58-year history of the Grammy awards, only two hip-hop albums have ever won the music industry's top prize for album of the year; Lauryn Hill's The Miseducation of Lauryn Hill in 1999 and Outkast's Speakerboxxx/The Love Below in 2004. No rap song has won song of the year.
But while the odds are historically stacked against him, Lamar's "To Pimp A Butterfly" album was both a commercial and critical success.
Butterfly, which sold around 5 million copies in the United States last year, topped Rolling Stone's best albums of 2015. The magazine called it "a sprawling epic that's both the year's most bumptious party music and its most gripping therapy session."
In Butterfly, 28-year-old Lamar from Compton, California, the home of hip-hop pioneers NWA, fused poetry with jazz, blues and funk in songs that mix social issues with homages to black artists like Miles Davis and Tupac Shakur.
Lamar's anthemic "Alright," about the obstacles that face black youths in America, is nominated for four Grammys including song of the year.
"Kendrick Lamar is stepping up to be an important voice in a very essential way," said Brian Hiatt at Rolling Stone. "It would be a very exciting thing if Kendrick actually won album of the year."
Lamar faces stiff competition from Taylor Swift's 1989, country artist Chris Stapleton's Traveller, R&B breakout The Weeknd's Beauty Behind the Madness and blues-rock group Alabama Shakes' Sound & Color.
The Grammy awards, decided by members of the Recording Academy rather than the public, have often shunned popular performers in favor of lesser-known musicians regarded as more artistic.
Last year, indie-rocker Beck was the surprise album of the year winner, prompting rapper Kanye West to declare afterward that Beyonce had a better album.
"The Recording Academy nominates music that they feel is the best music released in the eligibility period over the past year, so it's not based on what's the most-streamed or who's the most-liked on (social media)," said Keith Caulfield, co-director of Billboard Charts.
The eligibility period for this year's Grammys runs between Oct. 1, 2014 and Sept. 30, 2015, which disqualified Adele's multimillion selling November release 25. Adele, however, is scheduled to perform on Monday.
(Editing by Jill Serjeant and Jeffrey Benkoe)
Photo: Kendrick Lamar at the Orange Stage, Roskilde Festival July 3, 2015. REUTERS/Simon Laessoee/Scanpix Denmark