One More Question On Hillary Clinton Emails: Where Was The Watchdog?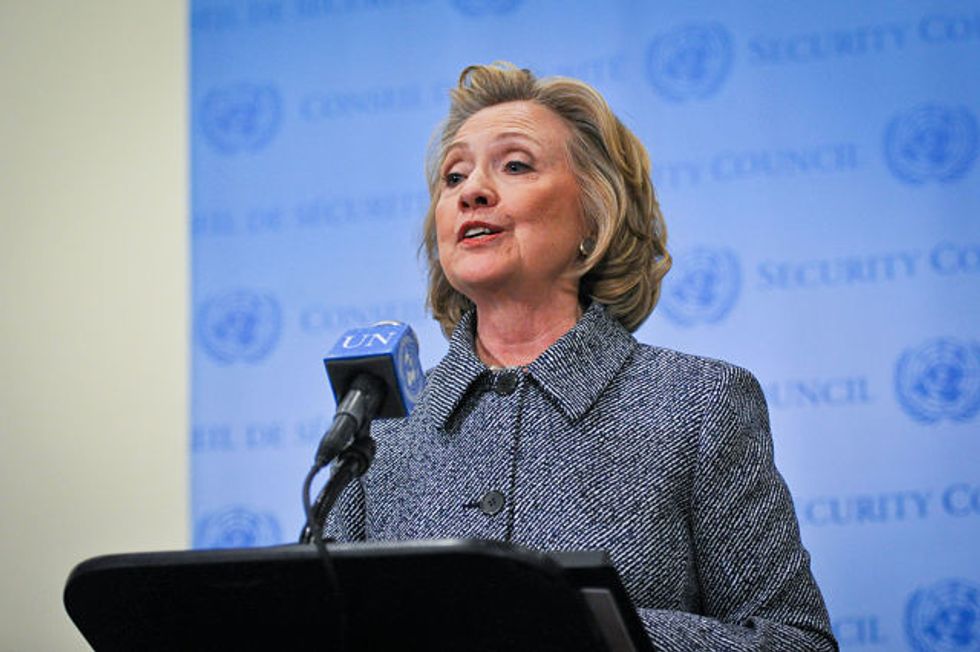 By Arit John, Bloomberg News (TNS)
One of the many unanswered questions regarding the Hillary Clinton email story has been: Whose job was it to raise and address concerns about her exclusive use of a private account? According to open government advocates, it would have been the agency's permanent, independent Inspector General — someone nominated by the president and confirmed by the Senate — if such a person had existed.
For five years, including all of Clinton's time as secretary, the State Department's Office of Inspector General never had a confirmed inspector. Instead, it was led by acting inspector Harold W. Geisel, a former ambassador who was accused of being too cozy to agency leadership by transparency groups like the Project on Government Oversight. Throughout the first half of President Barack Obama's first term, the absence of a State Department Inspector General while internal scandals and Benghazi rocked the department drew bipartisan criticism.
"For no one to raise concerns, it's almost impossible to believe," said Danielle Brian, the executive director for POGO.
For years POGO has been highlighting "the frequency and the longevity of vacancies in Inspectors General offices," as Brian put it. She added that while it was ironic that the Clinton story broke so close to last week's Sunshine Week — a time for open government advocates to raise awareness of transparency issues — it was also an opportunity to highlight the importance of why open government issues like Inspectors General vacancies.
"It seems like a really boring issue, but this is why it's not," Brian said. "These are people who…were in a position to have received tips or created a sense of there being accountability on these matters. But those vacancies scream essentially that there's nobody who's really interested in making sure that someone is a junkyard dog in those agencies, looking for these kinds of problems."
The Inspector General Act of 1978 established independent watchdog offices for every major federal agency, led by an official nominated either by the president or the agency. There are currently 11 inspector general positions open — either because Obama or the agency have yet to nominate anyone or because a presidential nominee has yet to be confirmed by Congress.
Some positions have gone without nominees for years — according to a database maintained by POGO, the Department of Interior hasn't had a permanent inspector or presidential nominee, since early 2009; the Agency for International Development's OIG hasn't had a leader or presidential nominee since 2011. The National Archives and Records Administration hasn't had an inspector since September 2012, when Inspector General Paul Brachfield was put on administrative leave while being investigated for racial and sexual comments.
The State Department's permanent inspectors haven't been above reproach — in 2007 then-IG Howard J. Krongard resigned over allegations that he had impeded investigations into Blackwater and corruption in Iraq — but the work of vetted and confirmed officials carry more weight. In a 2011 report, the Government Accountability Office called on the State Department to address concerns regarding its independence, writing that "the appointment of management and Foreign Service officials to head the State OIG in an acting capacity for extended periods of time is not consistent with professional standards for independence."
In other words, if you wanted to inspire confidence in whistleblowers and others that the State Department is being held accountable by an independent official, that official shouldn't be a former State Department official.
By September 2013, several months after Clinton left State, the department finally had a permanent inspector, and the department recently released a report documenting how few emails the State Department has saved for government records. But the long-time gap, as well as the ones at other agencies, raises questions about what other problems aren't being investigated.
"If there was any confidence that those were robust office(s) then people within the agency or others would have turned to them," Brian said. "I have to believe that at some point we'll find out that there were people who were saying 'Why am I getting this weird email from what should obviously be state.gov?'"
Photo: Niu Xiaolei/Xinhua/Sipa via USA/TNS