#OperationTacoBowl: RNC Director Of Hispanic Communications Retweets Fake Trump Account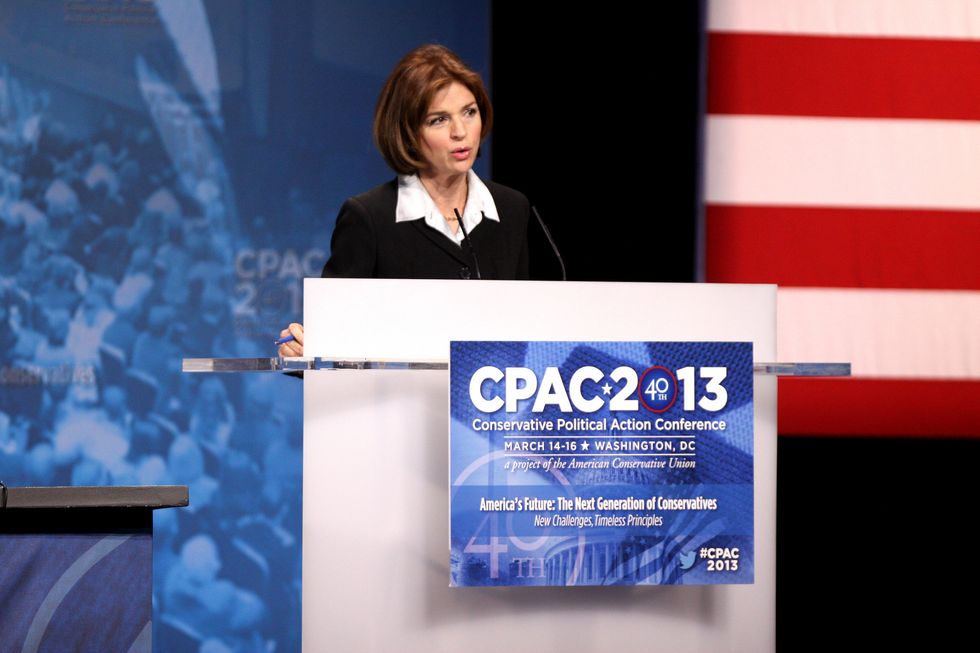 Helen Aguirre Ferré, the relatively new Director of Hispanic Communications for the Republican National Committee, retweeted a fake Donald Trump account claiming Democrats began the #OperationTacoBowl hashtag.
Twitter user @POTUSTrump tweeted, "Wow.. this #OperationTacoBowl by the Democrats is extremely racist towards Hispanics. I wonder if the media (paid by Clinton) will show this."
Though the original tweet was sent on August 18, Aguirre Ferré retweeted it Monday.
The hashtag refers to Trump's Cinco de Mayo tweet where he claimed, "I love Hispanics!" and posed with a taco bowl from the Trump Tower Grill. #OperationTacoBowl popped upon Twitter through Trump social media director Dan Scavino, after emails were leaked from the Democratic National Committee discussing how to use Trump's tweet against him.
Ferré told POLITICO she didn't know it was a fake account.
Despite her retweet and her joining the RNC in June of this year, Aguirre Ferré has been a vocal critic of Trump in the past, saying publicly that he "hurts the country" and is "quarrelsome kind of like a street dog."
After being appointed to her new post, Aguirre Ferré not only deleted several tweets critical of the GOP nominee, but became much more evasive when questioned about her feelings on Trump. According to The Washington Post, she has faced mounting pressure to leave her role from immigrant advocacy groups.
Photo via Flickr/Gage Skidmore