What Is Opioid 'Strategist' Conway Doing About Crisis? Evidently Nothing
@FAWFULFAN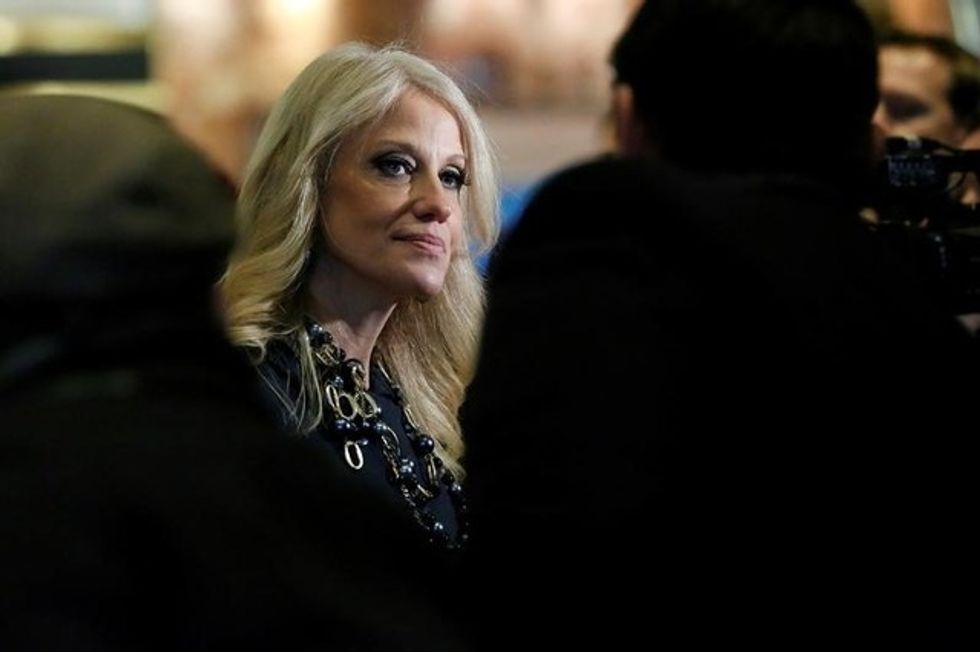 Reprinted with permission from Shareblue.com
White House counselor Kellyanne Conway wears a wide variety of hats in Donald Trump's administration, one of the most visible of which is going on cable news to sing Trump's praise and threaten journalists who don't unconditionally agree.
One of her lesser known but more important roles is heading up the administration's strategy to combat the opioid crisis. The problem is that, according to one Republican senator, she does not seem to be doing much of anything.
"I haven't talked to Kellyanne at all and I'm from the worst state for this," West Virginia Sen. Shelley Moore Capito told Politico. "I'm uncertain of her role." This is not encouraging coming from a lawmaker who represents the state with the highest drug overdose death rate in America.
Treating drug addiction is a function usually reserved for the Department of Health and Human Services or the Office of National Drug Control Policy. Trump, however, has proposed massive budget cuts for both agencies, leaving the bulk of the responsibility for a major epidemic to a political adviser whose professional expertise is in political consulting rather than medicine.
Not only are senators like Capito not getting the support they need, but the administration's public decisions on the opioid crisis over the past several months has been riddled with missteps.
Trump's decision to declare the epidemic a "public health emergency" rather than a "national emergency" meant that essentially nothing got done. The administration's public message echoes the "Just Say No" from the Reagan era, which not only failed but infantilized substance abuse as a choice rather than a mental illness. And Conway's so-called "opioid cabinet" is even claiming the epidemic will be fixed by the border wall, ignoring the fact that opioids came not from Mexico but from doctors' prescription pads.
It is apparent that, just as in her TV interviews, Conway is going to rely on "alternative facts" to cure the nation of opioids, all but ensuring the only help senators like Capito will receive for their states will be a figment of imagination.