Opposing Immigration Demonstrators Kept 3 Miles Apart In Oracle, Az.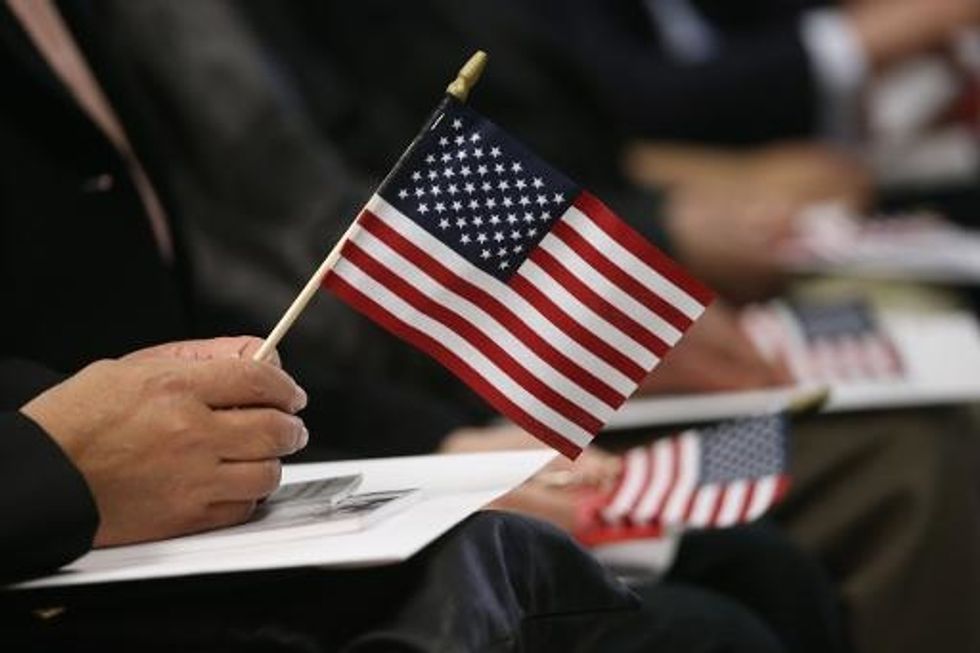 By Michael Muskal, Los Angeles Times
Demonstrations began Tuesday in the Arizona town of Oracle, the latest municipality trying to come to grips with the surge in children and women from Central America who have illegally crossed into the United States in record numbers, straining local patience and politics.
The demonstrations, those in support and in opposition to the arrival of about 40 to 60 children to a local youth services facility in Oracle, near Tucson, began peacefully, Pinal County Sheriff Paul Babeu told the Los Angeles Times. He said there were about 150 people on each side of the issue in the town and that they were being kept three miles apart.
"I have personally spoken to both groups and both groups have yelled at me," Babeu said. "We have enough deputies here and there is a wonderful three-mile distance separating them."
Babeu, who has spoken out against illegal immigration and in favor of stepped up security at the border, said the buses with the children are expected to arrive around midday, heading to Sycamore Canyon Academy. He was especially critical of federal officials who have not returned his calls for information about the arrival, nor has anyone been willing to discuss the overall policy of moving the children inland from the border, he said.
"I have enough problems with drugs and I don't need any more on immigrants compliments of President Obama," the sheriff said.
The protests in Oracle follow demonstrations in Murrieta, Calif., where locals blocked buses carrying immigrant children who were en route for processing. But the issue of how to deal with the children has sparked protests and discussions in town governments from Texas to Michigan and from the West Coast to Maryland in the East.
Local officials complain that they are not being kept informed about the arrival of immigrants in their states.
"We want to know the names of those individuals, who their sponsor is," Nebraska Gov. Dave Heineman told reporters over the weekend. "Is their sponsor legal? What communities did you send them to? Why are they conducting a secret operation, essentially, transporting them all over the country … and the federal government won't tell us what's going on."
There is also the question of who will pick up the tab and whether the immigrants will be a drain on the local tax base.
"Carroll County will not become a repository for Obama's failed immigration policies," Commissioner Richard Rothschild, of Maryland, said this week after officials were told that a local facility might be used to house immigrants. The idea is "in no way, shape or form approved by the governing body of this county."
AFP Photo / John Moore
Interested in national news? Sign up for our daily email newsletter!