Oregon Governor John Kitzhaber Resigns Amid Ethics Investigations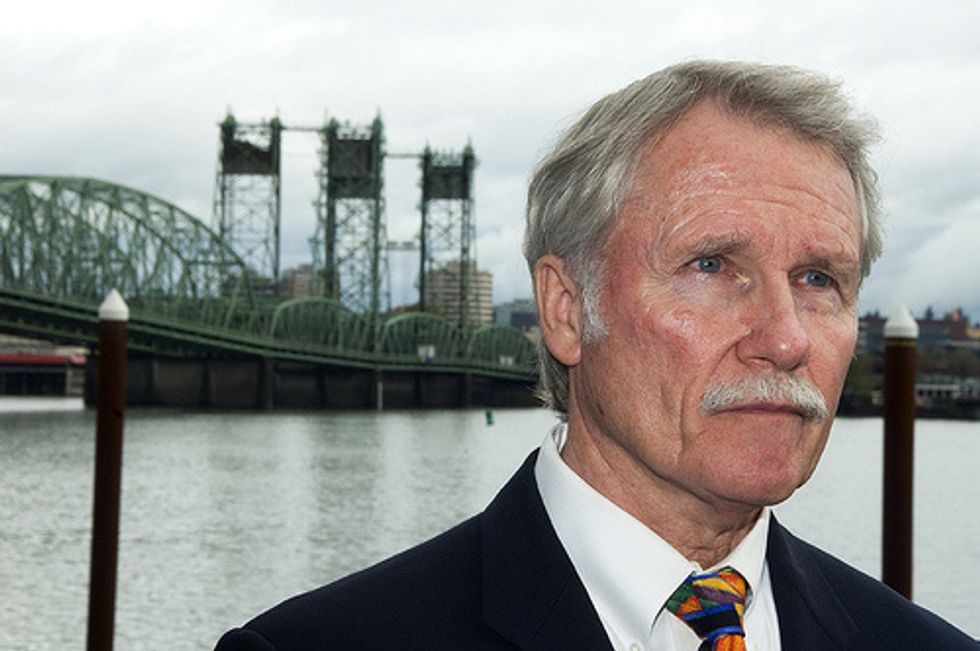 By Maria L. La Ganga, Los Angeles Times (TNS)
SALEM, Ore. — Oregon Governor John Kitzhaber announced his resignation Friday, ending weeks of speculation about whether he could lead the state with the cloud of at least two investigations into possible ethical breaches hanging over his head.
The resignation, which is effective Wednesday, was sent in a letter submitted to Secretary of State Kate Brown, who is expected to succeed him.
"I am announcing today that I will resign as governor of the state of Oregon," he wrote in a statement released just after noon PST.
"It is not in my nature to walk away from a job I have undertaken — it is to stand and fight for the cause. For that reason I apologize to all those people who gave of their faith, time, energy and resources to elect me to a fourth term last year and who have supported me over the past three decades. I promise you that I will continue to pursue our shared goals and our common cause in another venue."
Kitzhaber had met with his staff in the late morning to tell them his plans.
The embattled governor faces allegations that his fiancee used their relationship to win contracts for her consulting business and failed to report income on her taxes. The state's two top legislative leaders and the state treasurer — all Democrats, as is the 67-year-old governor — had called on Kitzhaber on Thursday to resign.
Although questions about first lady Cylvia Hayes, a 47-year-old clean energy consultant, have dogged the couple for months, the end of Kitzhaber's 36-year career in public service came swiftly and agonizingly.
On Monday, state Attorney General Ellen F. Rosenblum announced in a three-sentence letter to Kitzhaber that she had begun a criminal investigation into the troubled first couple. The state Ethics Commission was already investigating whether Hayes had falsified tax forms and been paid consulting fees to influence her future husband and just what Kitzhaber's involvement had been.
The next day, Kitzhaber sat down with Peter Courtney, president of the state Senate and a longtime friend and colleague, and said he planned to step down, ending his historic fourth term after just a month.
He also called Brown, who was in Washington, D.C., for a conference, and summoned her back to Oregon for an emergency, private meeting.
On Wednesday, Brown hopped on a plane. But when she was escorted into the governor's office, Kitzhaber asked her why she was there. He later announced, emphatically and for the third time in less than two weeks, that he had no plans to resign.
Thursday came the political bombshells. Courtney and Tina Kotek, speaker of the state House of Representatives, had met late into the evening Wednesday and finally decided that they had no choice but to demand Kitzhaber's resignation.
This story has been updated.
Kitzhaber's full statement announcing his resignation can be read here.
Photo: OregonDOT via Flickr