Organized Mass Border Crossing Draws Attention To Broken Homes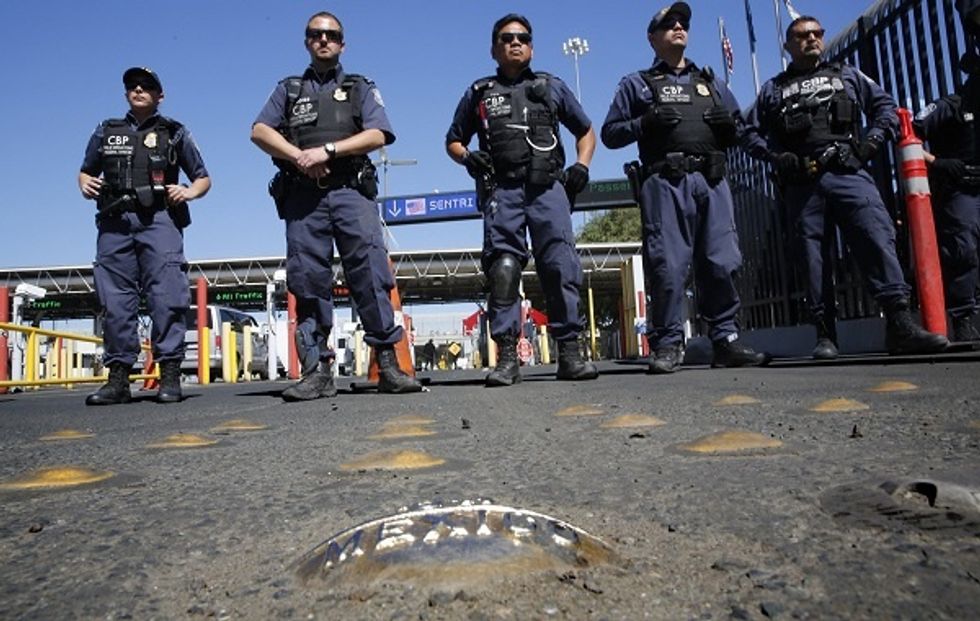 By Richard Marosi, Los Angeles Times
SAN DIEGO — With activists cheering them on, dozens of people deported in recent years crossed the border into San Diego on Monday and formally requested permission to return to their former homes in the United States.
The coordinated event was held to draw attention to U.S. deportation policies and was the third of its kind since last year, when similar events were held in Arizona and Texas. Organizers hope the movement grows and puts pressure on policymakers to fix immigration laws that they say break apart families.
The people who crossed from Tijuana on Monday — estimated at about 40 by organizers — included young men and women illegally brought into the U.S. as children. Some donned graduation gowns as they walked into the Otay Mesa port of entry. Others were middle-age people who hoped to reunite with their U.S.-born children.
"I've come to see my mother," said Cynthia Diaz, an 18-year-old college student from Arizona whose mother was deported two years ago after Immigration and Customs Enforcement agents raided her home.
With hundreds chanting "Bring them home" from a bridge on the San Diego side of the border, Diaz's mother and the other crossers were whisked away by U.S. authorities as soon as they stepped across the border.
Most planned to request asylum, leaving their fates unclear. The more than 30 participants in previous actions have had mixed results. Some were immediately re-deported, others were given court dates and released into the U.S. Some lingered in detention facilities for weeks.
Organizers from the group staging the protests, the National Immigrant Youth Alliance, said two more mass entries from Tijuana into San Diego will take place this week, involving more than 100 people.
Some critics have questioned the organizers' tactics, saying they are abusing the asylum process to make a political point. But supporters said deportees face real threats in Mexico, and they pointed to other examples of Mexican citizens being granted asylum in part because of crime fears.
On Monday, Joselyn Rodriguez, a 23-year-old U.S. Army specialist, said she had traveled from Fort Bragg in North Carolina to offer emotional support for her father, Florencio, who was deported three years ago. Rodriguez said her family represented the struggles of many.
"It's not just my family," she said. "I hope we can work out something for every family that has been broken up because of deportations."
Photo: Don Bartletti/Los Angeles Times/MCT