Oscars Host Chris Rock Faces Tricky Balancing Act Of Humor And Diversity
@reuters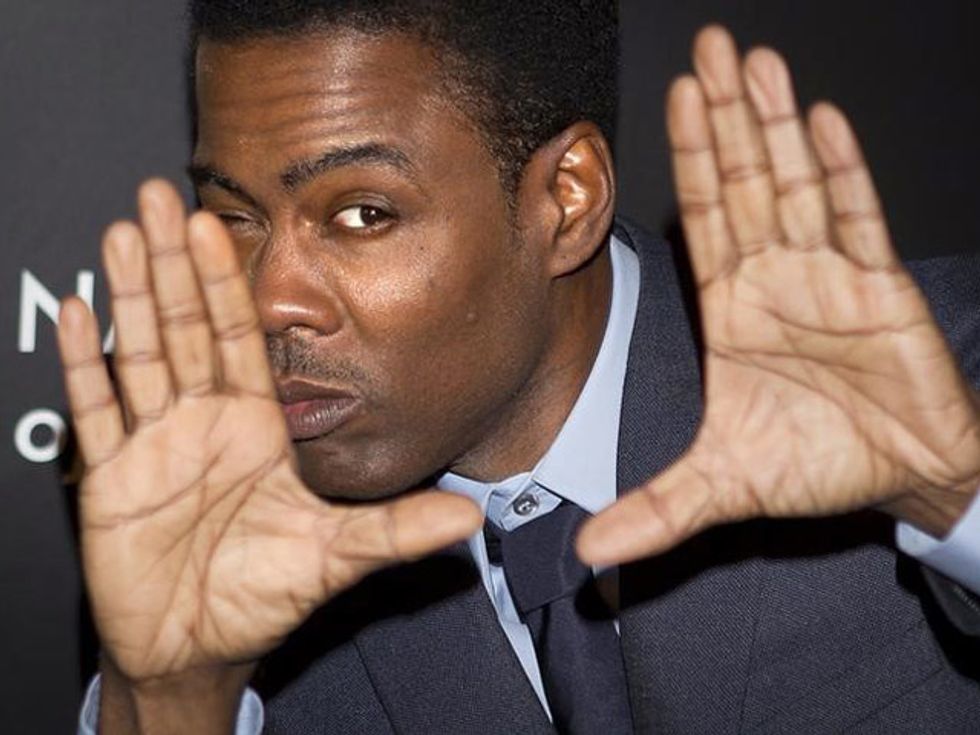 By Jill Serjeant
NEW YORK (Reuters) – Hosting the Oscars is seen as the ultimate honor in show business but no one has a trickier task of balancing humor, diversity politics and celebrating movies on Sunday than Chris Rock.
Rock, a black stand-up comedian and former Saturday Night Live cast member, was chosen to host Sunday's Academy Awards for a second time last October – long before the #OscarsSoWhite furor that has overshadowed the biggest annual celebration of the movie industry. He first hosted the awards in 2005.
Most award watchers agree he's turned out to be the perfect choice.
"He's really good at skewering show business and at skewering race relations in this country," said Variety's Tim Gray. "I think Chris Rock will address the diversity issue head on, which is exactly what the show and the Academy need."
Rock, 51, has kept silent during the uproar over the 20 all-white actors nominated this year.
He declined to join the fray, even after the Academy of Motion Picture Arts and Sciences, whose 6,200 members vote on the Oscars, announced it would double the number of minorities and women in its ranks in the next four years.
"It's a good idea for him to keep a tight lip and say what he's going to say when he has that big platform of the Oscars stage," said Daniel Montgomery, senior editor of awards website Goldderby.com.
The Academy has drawn on talk show host Ellen DeGeneres and actor Neil Patrick Harris in the past two years for hosting duties, but this year, having Rock return to the helm gives the Academy a chance to look good in front of a TV audience of some 40 million in America and millions more worldwide.
"Making jokes at their expense is going to show they're aware there is a problem. But he can't go for the jugular," said Montgomery.
Even in uncontroversial years, hosting the Oscars can be a thankless task in which a good host may be praised briefly but a bad job – like the awkward 2011 stint by Anne Hathaway and James Franco – is remembered for years.
Rock also has to keep moving a 3-1/2-hour live show aimed principally at celebrating the year in movies and entertaining Hollywood's biggest players inside the Dolby Theatre, as well as television viewers.
"People sometimes say after they are hired that it's the greatest job in the world, but it's so difficult," said Gray.
"Most of the people in the room are nervous because they are either nominated themselves or affiliated with a film or studio, so they are not the most receptive audience."
"And you have to hook the TV viewers in the first 10 minutes to make them stay with the show," Gray added.
As for Rock, he has to walk a fine line on Sunday between going too far or not going far enough, Montgomery said.
"If he pleases everyone, he wouldn't be doing his job in a year like this."
(Reporting by Jill Serjeant; Editing by Sandra Maler)
Photo: Actor Chris Rock arrives for the National Board of Review gala in the Manhattan borough of New York January 6, 2015. REUTERS/Carlo Allegri