Ousted Ukrainian Leader Laments Country's Loss Of Crimea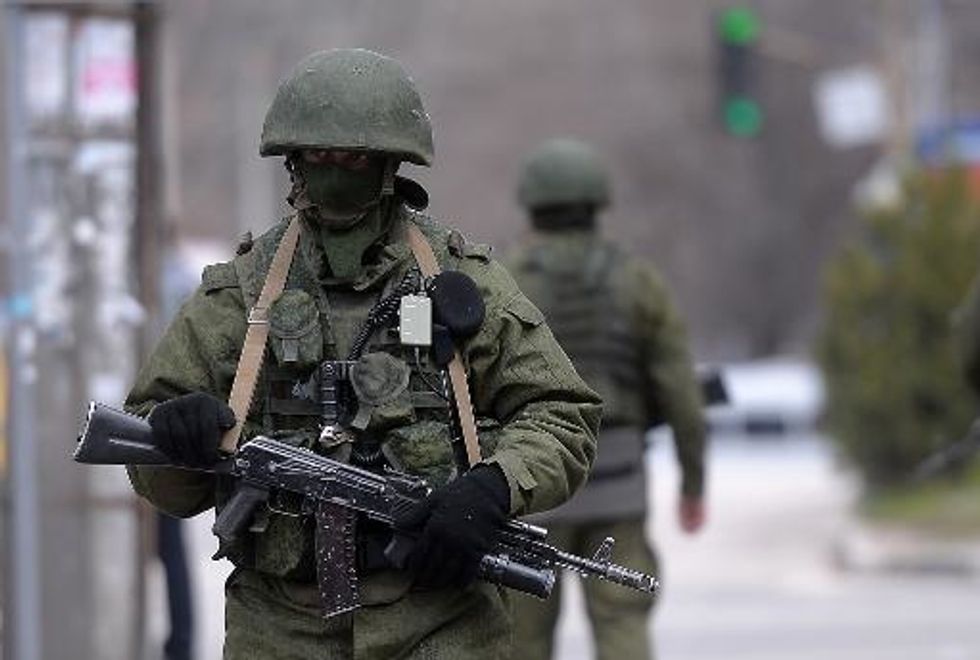 By Sergei L. Loiko, Los Angeles Times
MOSCOW — Ukraine's ousted president on Wednesday lamented the loss of Crimea to Russia as "a grave pain and tragedy very difficult to come to terms with" but insisted the current interim government in Kiev was solely responsible for the region's annexation.
"I personally can't agree" to the loss of Crimea, Viktor Yanukovich said in a televised interview with the Associated Press and NTV, a Russian television network. "If this were happening under me, I would have tried to prevent it."
Yanukovich acknowledged he had asked Russian President Vladimir Putin to deploy troops on the Ukrainian peninsula to stop "the outrages by armed gangs of nationalists."
"I also did this because I myself became an object of an attack by bandits," he said in the interview conducted in the Russian city Rostov-on-Don. "Armed gangs roaming around the country pursued me as well. They were shooting with automatic weapons at my convoy. They injured my (protection detail) officer."
Wednesday's interview was the third public appearance in Russia by Yanukovich, 63, since he fled Ukraine in late February after violent clashes between protesters and riot police. Scores of people were killed, most of them protesters, and hundreds wounded in the last week of his rule. Many victims were shot by snipers.
Yanukovich denied ordering the use of weapons against the demonstrators.
"I never gave any orders to open fire," he said. "And firearms as far as I knew were never issued to units protecting state offices and buildings" in Kiev, the capital.
Numerous videos taken at the scenes show police officers and men in black uniforms shooting at protesters with automatic and sniper rifles.
A commission appointed by Ukraine's interim government is investigation the shootings and reportedly will soon be releasing its findings. Russian Foreign Minister Sergei Lavrov claimed last week that Russia has evidence to suggest the snipers in Kiev were hired by the opposition, which came to power after Yanukovich fled.
Yanukovich called the forthcoming presidential election in Ukraine set for May 25 questionable. He suggested that it should be preceded by a nationwide referendum to decide whether Ukraine should remain a single unified nation or become a confederation.
Lavrov insisted last Friday during a meeting with Secretary of State John F. Kerry that Ukraine should become a confederation that allowed more autonomy to each region — and presumably would give Moscow greater influence over the eastern Ukraine areas that have large Russian-speaking populations.
Yanukovich's appearance Wednesday suggested that the Kremlin still considers the fallen leader a handy tool to apply pressure on Ukraine, said political scientist Kost Bondarenko.
"Putin still views Yanukovich as a legitimate leader of Ukraine and uses him to blackmail Ukraine into conducting a constitutional reform allowing Russia to preserve significant positions of influence in Ukraine's industrial east and southeast," said Bondarenko, director of the Institute of Ukrainian Policy, a Kiev-based think tank.
"For his own part," he added in a telephone interview, "Yanukovich hopes that he can still be considered a potentially good leader for those regions should the said federalization be imposed on Ukraine by hook or by crook."
AFP Photo/Filippo Monteforte