Panda Triplets Born In China; 2-Week-Old Trio Called Extremely Rare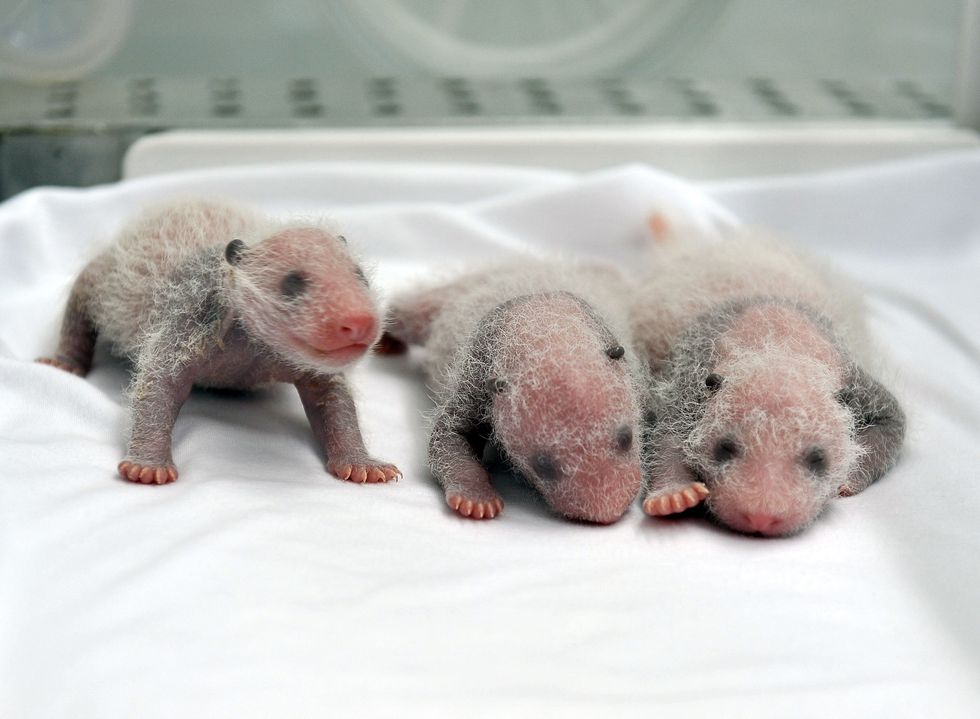 By Julie Makinen, Los Angeles Times
BEIJING — Among panda-lovers, it doesn't take much to set off pandemonium. Tuesday was a banner day for admirers of the rare black-and-white mammals as a zoo in southern China announced that one of its charges had given birth to a set of triplets — which the facility billed as the only surviving trio of pandas in the world.
The cubs were born to mother Juxiao in the early morning hours of July 29 at the Chimelong wildlife park in Guangzhou, the capital of Guangdong province, China's state-run media said.
Photos of the pink and sparsely-furred cubs released Tuesday showed the triplets in an incubator, two apparently sleeping but one sitting up. Another photo showed one of the cubs being cradled by Juxiao, whose name translates as "chrysanthemum smile."
Infant pandas have a notoriously high mortality rate, and while Chimelong called the triplets a "miracle," experts said it was too soon for the cubs to be declared out of the woods.
External genitalia does not develop until pandas are several months old, and the cubs were not identified as male or female.
Apparently, they have not been given names yet, either. According to the National Zoo in Washington, which currently hosts a pair of breeding pandas and one cub, it is traditional to name giant panda cubs when they are 100 days old.
Pandas are notoriously poor breeders. As few as 1,600 giant pandas remain in central China's mountain forests. About 375 pandas live in zoos and breeding centers around the world.
In China's artificial breeding program, it is common to use sperm from more than one male to artificially inseminate a female in order to increase the chances of fertilization and viable embryos.
Photo: Xinhua/ZUMA Wire/MCT/Liu Dawei
Interested in world news? Sign up for our daily email newsletter!