Parents Of Isla Vista Shooter: We Are Crying Out In Pain For Victims, Families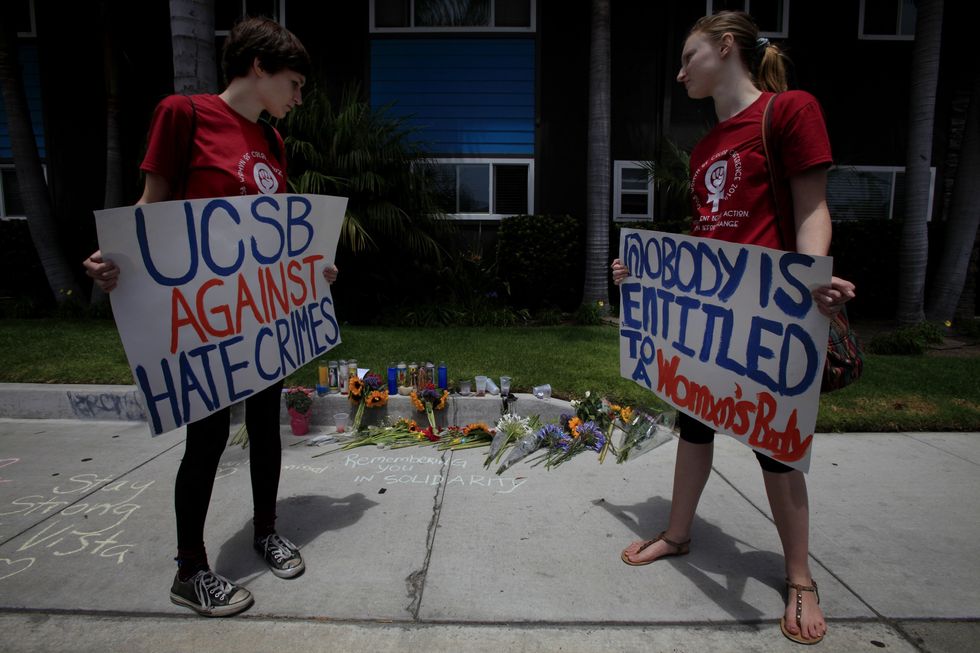 By Joseph Serna, Los Angeles Times
The parents of Isla Vista killer Elliott Rodger say it has been "hell on earth" knowing that their son caused the tragedy that took the lives of six University of California Santa Barbara students last week and that they remain heartbroken.
"We are crying out in pain for the victims and their families. It breaks our hearts on a level that we didn't think was possible," Peter and Chin Rodger said in a statement disseminated by family friend Simon Astaire. "The feeling of knowing that it was our son's actions that caused this tragedy can only be described as hell on earth."
The statement is the most in-depth public communication from the couple since the immediate aftermath of the rampage on Friday night, when their 22-year-old son sped through the streets of the seaside college town of Isla Vista running down bicyclists and shooting at pedestrians and convenience store customers.
The attack killed three and wounded 13 others. Police later found the bodies of Elliot Rodger's three roommates in his apartment. They had been stabbed to death.
The six victims were: Christopher Michaels-Martinez, 20; Weihan "David" Wang, 20; Cheng Yuan "James" Hong, 20; Veronika Weiss, 19; Katie Cooper, 22; and George Chen, 19.
Rodger shot himself as police closed in after he crashed his car during the attack.
In a series of videos Rodger posted to YouTube before the massacre, the Santa Barbara City College student described himself as a virgin who had never been kissed and had no friends and blamed his isolation on society in general and women in particular.
In an interview with CNN, Astaire recalled his encounters with the young man, whom he described as "unbearably reserved, self-contained."
"He seemed to merge into the walls," Astaire said. "He seemed the loneliest person in the world."
Astaire said Rodger's parents hope to help ensure a similar attack can never happen again.
"It is now our responsibility to do everything we can to help avoid this happening to any other family — not only to avoid any more innocence destroyed, but also to identify and deal with the mental issues that drove our son to do what he did," they said in the statement.
The violence has lawmakers in Sacramento revisiting the state's gun-control laws, including provisions to screen for those with mental health issues.
Rodger had been seeing therapists since he was a child and had been prescribed psychotropic drugs. Regardless, he was able to legally purchase three handguns and hundreds of rounds of ammunition.
Sheriff's department officials said he had more than 400 rounds in his car at the time of last weekend's shooting.
Francine Orr/Los Angeles Times/MCT