Careless Adults Take Note: 'Children Will Listen, Children Will See'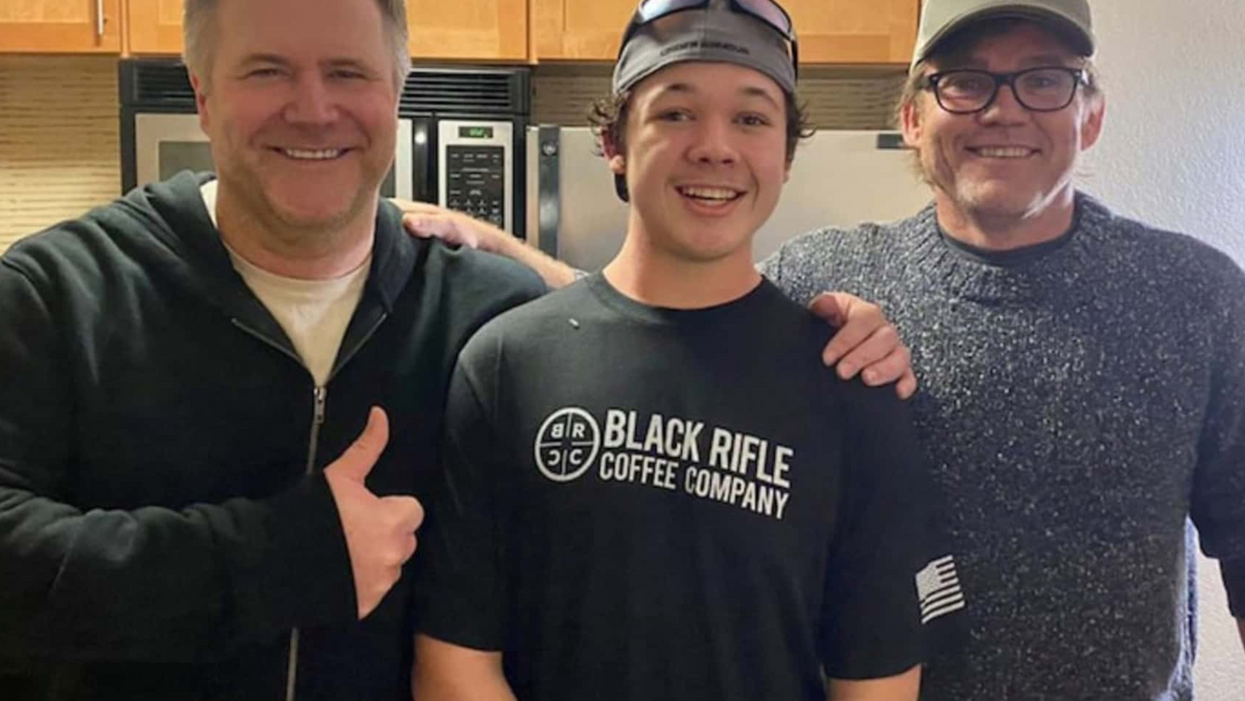 "Careful the things you say
Children will listen
Careful the things you do
Children will see
And learn."
At his death late last month at the age of 91, composer and lyricist Stephen Sondheim was praised for writing for character rather than the hit parade. Playwright Arthur Laurents, who worked with him on several productions, once said that Sondheim "writes a lyric that could only be sung by the character for which it was designed."
However, the audience for his work is everyone.
At this moment, the words of "Children Will Listen" from Into the Woods sadly resonate in a country where children are learning the wrong lessons from adults who should know better.
In Michigan, family, friends and classmates are mourning Madisyn Baldwin, Tate Myre, Hana St. Juliana and Justin Shilling, killed in an attack in a place that should be safe — high school. A 15-year-old was charged in the murders at Oxford High School, and in a rarity, his parents were charged with involuntary manslaughter for what prosecutors said was behavior that made them complicit.

"Guide them along the way
Children will glisten
Children will look to you
For which way to turn."
According to Oakland County prosecutor Karen McDonald and authorities, the parents bought a gun that their son called "my new beauty." Mom spent time testing it out with him and texted him, "LOL I'm not mad at you … you have to learn not to get caught," when teachers found him searching online for ammunition. Perhaps realizing too late the seriousness of the tragedy her son is charged with unleashing, she allegedly texted him, "Don't do it."
When the shooting started, Dad called authorities to tell them it could be his missing gun — and his son.
Both parents met with school officials the morning of the shooting and were advised that his behavior warranted counseling within 48 hours. But they apparently resisted taking him home or getting him the "help" the accused asked for in a disturbing note.
The teenage Kyle Rittenhouse was judged not guilty in Wisconsin and walked free after killing two men and seriously wounding a third. His mother, Wendy, was never charged and has said she didn't really know what he was doing the night he traveled to Kenosha to patrol the streets holding a weapon. But where was the judgment of a parent who, according to prosecutors, accompanied her teen son to a bar where he and Proud Boys drank and celebrated? Come to think of it, where were the voices chanting "What about the culture?" and "Where is the father?" — questions always posed when a youth of color does far less than shoot and kill two people?
New Normal
For years, because of pressure from the NRA, gun rights groups and lawmakers, federal money for gun research at the Centers for Disease Control and Prevention to "advocate or promote gun control" pretty much dried up. Now, some research funding has been reinstated, just when studies are showing that the COVID-19 pandemic has intensified the impact of the U.S. gun violence crisis.
Very few Americans are denying anyone's right to own a gun — for protection, for hunting, for target practice. But is common sense too much to expect?
Where indeed was the sense or the empathy when, just days after the Oxford High shooting, Rep. Thomas Massie posted a holiday photo on Twitter, with family members of all ages smiling while displaying guns. The caption: "Merry Christmas! ps. Santa, please bring ammo."
The Kentucky Republican's tweet got some support but also criticism, including from Fred Guttenberg, a gun control activist whose 14-year-old daughter, Jaime, was killed in the 2018 Parkland high school shooting in Florida. In response to Massie's message, Guttenberg tweeted a photo he took of his smiling child and another image of her gravesite.
Bad Choices
One lawmaker moved to outrage by the Michigan school shooting was Connecticut Democratic Sen. Chris Murphy, whose speech just after he learned the news was certainly informed by his passion for stricter gun control laws and the 2012 Sandy Hook Elementary School shooting in his own state that killed 26 people, including 20 little children. "It happens here, in America," he said, "because we choose to let it happen."
Will more parents and lawmakers be as outraged over school shootings that are becoming shockingly routine as they seem to be about teaching children anything about America's sometimes violent history and teaching Americans to do and be better?
Acknowledging facts, it is charged, could ruin a child's innocence.
These are children for whom active shooter drills have become as much a part of the curriculum as English, math and chemistry.
At Oxford High in Michigan, as a classroom of terrified students hid, there was a knock on the door, and from the other side came a voice indicating that he was a friend, not a foe. The suspicious students did not believe him and decided to take their chances by escaping out of a window instead.
It turns out it really was law enforcement knocking. But who could blame the high schoolers for their lack of trust in people who are supposed to know best, who have promised and failed to protect them?
These children — and to me they are children — lost their innocence a long time ago, if they ever had it.

"Careful the spell you cast
Not just on children
Sometimes the spell may last
Past what you can see
And turn against you."
Mary C. Curtis has worked at The New York Times, The Baltimore Sun and The Charlotte Observer, and as national correspondent for Politics Daily. She is a senior facilitator with The OpEd Project and host of the Equal Time podcast. Follow her on Twitter @mcurtisnc3.