Paris Attacks Show The Good And Bad Of High-Tech Revolution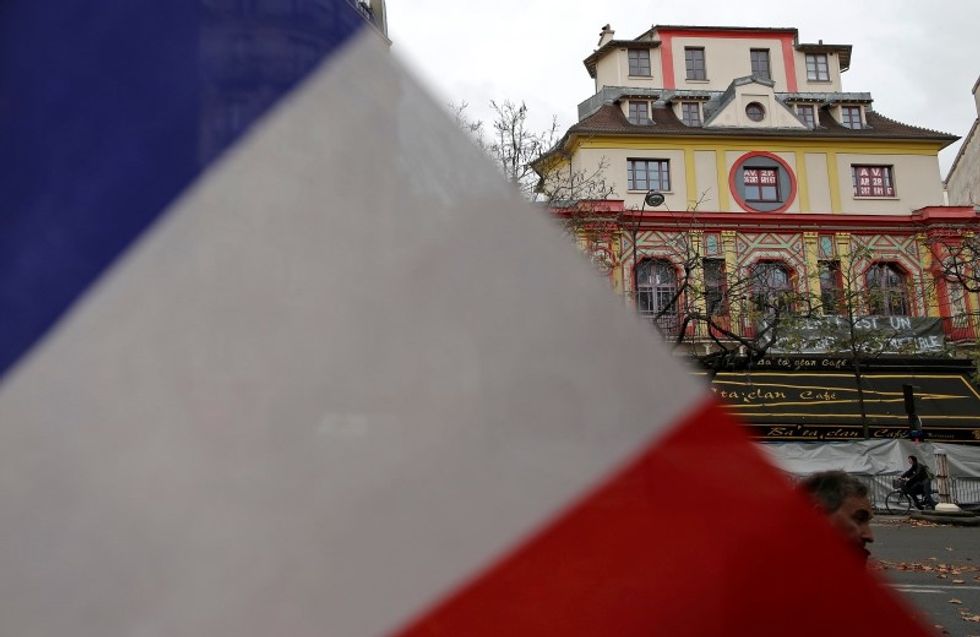 By Matthew Schofield, McClatchy Washington Bureau (TNS)
BERLIN — The Paris attackers used an online gaming chat function to discuss their plans.
To stay in touch, they used a social media app designed to protect Russian citizens from the prying eyes of their secret police.
And, later, after they'd killed 130 and wounded another 351, the remaining members of a terror cell that was on the verge of launching yet another attack in Paris was found and arrested or killed early Wednesday when the GPS functions on their phones and rental cars gave away the group's locations and travel histories.
A week after the Nov. 13 attacks, it's become clear that in the ancient and continuing matchup between good guys and bad guys, the fast-evolving technological world is both blessing and curse. From an anti-terror perspective, however, a half-and-half situation is a loss.
"It appears the attackers were dark during the planning of these attacks," said Robert Cattanach, a Minneapolis-based attorney who specializes in cybersecurity issues, meaning that their communications were not detected. "From a national security standpoint, that's very dangerous. The traditional methods of tracking terrorists, the ones we're using today, are outdated. The problem is I don't know if there are tech answers to overcome that."
After the attacks, a single act of carelessness, or a poorly planned attempt at keeping the terror cell secret, cost the remaining attackers. Before entering the Bataclan theater, where three terrorists in suicide belts and carrying Kalashnikov rifles killed 89 people, one of the attackers threw his cellphone into a public trash can.
In one way, the action made sense: Since he intended to die during the attack, he didn't want the phone to be found on his body. But once police found the phone, complete with a text message at 9:42 p.m. noting "Off we go, we begin," they were able to track where that phone had been in the hours and days before the attack.
In addition, the attackers left behind late-model rental cars equipped with GPS systems. That meant the cars' movements through the city were also trackable.
The combination of the information gleaned from the phone and the cars brought anti-terror police to an apartment in Saint-Denis, where the alleged planner of the attacks was found and killed. Two other suspects died: A suicide bomber, who was erroneously reported to have been a woman, detonated his vest, killing a female suspect who was standing nearby. Eight others were arrested.
That's the technological upside. Here's the downside:
In planning the attacks, the terrorists used the chat function, according to reports, available on PlayStation 4 gaming consoles, something that authorities don't as a matter of course monitor. Experts say spy agencies could monitor them, but they're not sure how helpful it would be. The online chats among the millions of gamers are filled with discussions of violence and possible attacks, all in the imaginary world of the game.
Even targeted monitoring in the context of online team shooting games — where most of the conversation is about who and how to kill — could leave intelligence professionals unsure of what was wheat and what was chaff.
And then there was the social media venue the attackers used, Telegram.
Telegram is a product of Russian tech wiz Pavel Durov. Before moving to Berlin and creating Telegram, he was a co-founder of Vkontakte, the Russian Facebook. He famously and shockingly sold out of that effort after expressing outrage at pressure being applied by the FSB, the modern Russian version of the KGB, for information about Ukrainian activists involved in protests in Kiev.
So, when he created Telegram, he set out to create a product that couldn't be spied on by the secret police. Anyone's secret police.
In Germany, where the revelations of American spying even on the beloved cellphone of Chancellor Angela Merkel outraged the nation, it was a popular branding point. The product brags about its high degree of secrecy on its website: "Telegram messages are heavily encrypted and can self-destruct. … Telegram servers are spread worldwide for security and speed. … Telegram keeps your messages safe from hacker attacks."
Durov, for his part, reacted to the news that the Islamic State was using his platform to avoid detection by announcing on his Facebook page that he'd closed 78 accounts and was searching for other suspicious ones. He, however, mocked the notion of banning Telegram.
"I suggest we ban words," he posted. "There's been news that terrorists use them to communicate."
In his post, he said he mourned the deaths. But he took no responsibility himself.
"I think the French government is as responsible as ISIS for this, because it is their policies and carelessness which eventually led to the tragedy," he wrote. "They take money away from hardworking people of France with outrageously high taxes and spend them on waging useless wars in the Middle East and on creating parasitic social paradise for North African immigrants.
"It is a disgrace to see Paris in the hands of shortsighted socialists who ruin this beautiful place."
Durov did not respond to requests for comment from McClatchy.
Experts tend to agree, however, that shutting down any media platform is pointless, as another will quickly spring up to take its place. Cattanach, the Minneapolis attorney, suggested President Barack Obama could issue an executive order that would allow the National Security Agency a so-called "backdoor" entrance into all encrypted communications within the United States. But, he added, that doesn't really help with platforms outside the United States, and he noted that backdoors can be exploited by others, including terror organizations.
Martin Libicki, an expert on the impact of information technology on national security for the RAND Corp., said there's a more basic problem: There is far too much communication in this world for monitoring to be very useful.
"If you can see everything, you drown in the stuff," he said. Instead, security organizations have to be far less broad in what they gather. "The answer has to be more towards traditional spy techniques, enhanced with a little high-tech gloss."
Even so, he said, in an age of such easy communications, the current approach to terrorism might need to be totally rethought. He said that even if security services knew that ""Terry the Terrorist' played 'Call of Duty' and used the chat function, it's unlikely much would be learned."
"Remember back when we were coming up with the way to wage war against terrorism, and the idea was that you could fight terrorists but not the ideology behind it?" he asked. "Maybe it's time we rethought that, and spent a lot more time and effort using these means of communication to delegitimize the notion of random violence.
"We crippled al-Qaida in Afghanistan, and we can destroy the Islamic State, but if we don't solve this ideological problem, another group will simply pop up to replace them."
Without that, it's quite likely that terrorism will remain a constant threat.
"We live in an increasingly surveilled world, and they know this," he said. "Getting away with an attack with the GPS functions of cars and phones and all the video cameras is increasingly unlikely. In this context, using suicide bombers, who don't fear getting caught, makes a lot of sense and will probably become more common."
The only real constant in international terrorism is that the approach changes, Ko Colijn, general director and a security expert at Clingendael, a Netherlands think tank, posted online this week.
"The only existing pattern is that terrorists learn and co-evolve in their methods, and that they usually are (or try to be) one step ahead of their opponents," he wrote. "Terrorism is too dynamic to be fitted into a single long-term pattern."
The think tank's analysis of the attacks, posted Friday, also suggested what should happen now to counter the technological issues: "A strengthening of human intelligence capabilities in European suburbs … and a reinforcement of dialogue with religious representatives is an urgent necessity."
(c)2015 McClatchy Washington Bureau. Distributed by Tribune Content Agency, LLC.
A French flag is seen in front of the Bataclan concert hall to pay tribute to the victims of the series of deadly attacks on Friday, in Paris, France, November 17, 2015. REUTERS/Christian Hartmann