Passengers From Ebola-Stricken Countries To Use Five U.S. Airports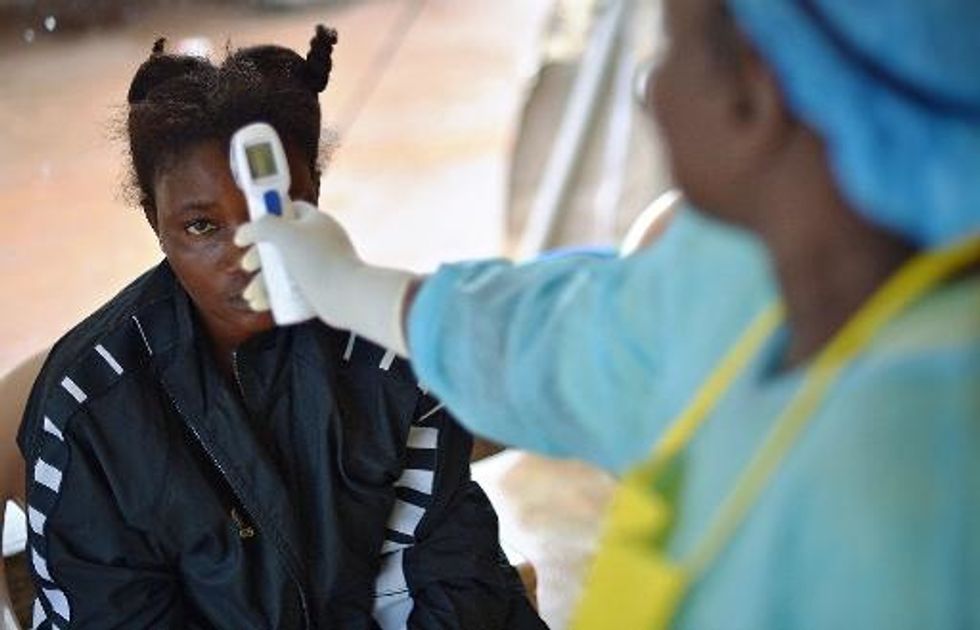 By Brian Bennett, Tribune Washington Bureau
WASHINGTON — Passengers flying to the U.S. from three Ebola-stricken countries will have to fly into one of five designated American airports for additional screening, including having their temperature taken, Department of Homeland Security Secretary Jeh Johnson announced Tuesday.
The restriction was immediately criticized by House Republicans who want a complete ban on travelers coming from West African countries with high Ebola infection rates.
Starting Wednesday, airline passengers coming from Liberia, Sierra Leone, and Guinea must fly into New York's John F. Kennedy International Airport, Newark Liberty International Airport in New Jersey, Chicago's O'Hare International Airport, Washington Dulles International Airport, or Hartsfield-Jackson Atlanta International Airport, Johnson said.
Those airports already receive about 94 percent of travelers coming to the U.S. from the three West African countries. There are currently no direct flights from those countries into the U.S. About 150 passengers from West Africa arrive in the U.S. daily. Travelers not already flying into the designated airports will have to rebook flights, Johnson said.
At all land and seaports, immigration officers have been instructed to pull aside anyone who has traveled to Liberia, Sierra Leone, or Guinea in the previous 21 days. The Department of Homeland Security tracks airline manifests and other travel information of people who have traveled in West Africa.
The Obama administration could add more travel restrictions later, Johnson said.
"We are continually evaluating whether additional restrictions or added screening and precautionary measures are necessary to protect the American people, and will act accordingly," he said.
But House Judiciary Committee Chairman Robert W. Goodlatte (R-Va.) said the current restrictions fall short of what is needed to stop the virus from spreading in the U.S.
"The administration must do more to protect Americans," Goodlatte said in a statement.
Goodlatte plans to introduce a resolution in the House in favor of blocking all foreign nationals from Ebola-stricken countries from entering the U.S. Obama administration officials and health experts have said that such a ban would make it harder to track people who may be carrying the virus because travelers would try to evade the ban by going overland into neighboring countries before flying overseas.
White House press secretary Josh Earnest said the president has concluded for now that a travel ban would hurt, not help.
"Our views on the travel ban haven't changed," he said. "A travel ban would only serve to put the American people at greater risk …. Individuals who have spent time in West Africa would … conceal the true nature of their travel history."
Intensive screening prior to air travel, and on arrival, are more effective, Earnest said. Still, he added that Obama wasn't ruling out a travel ban at some point in the future if the situation calls for it.
"The president's open to it," Earnest said.
With the November midterm election approaching, increasing travel restrictions have become part of the campaign debate. A poll conducted by ABC News and the Washington Post this month showed that 67 percent of Americans surveyed said they would support "restricting entry to the United States by people who've been in affected countries."
U.S. Sen. Charles E. Schumer (D-N.Y.) praised the changes announced Tuesday, calling the airport restrictions "a good and effective step toward tightening the net and further protecting our citizens."
Christi Parsons in Washington D.C. contributed to this report.
AFP Photo/Carl de Souza
Want more world news? Sign up for our daily email newsletter!