Paul Krugman Says U.S. Held Hostage By 'Axis Of Climate Evil'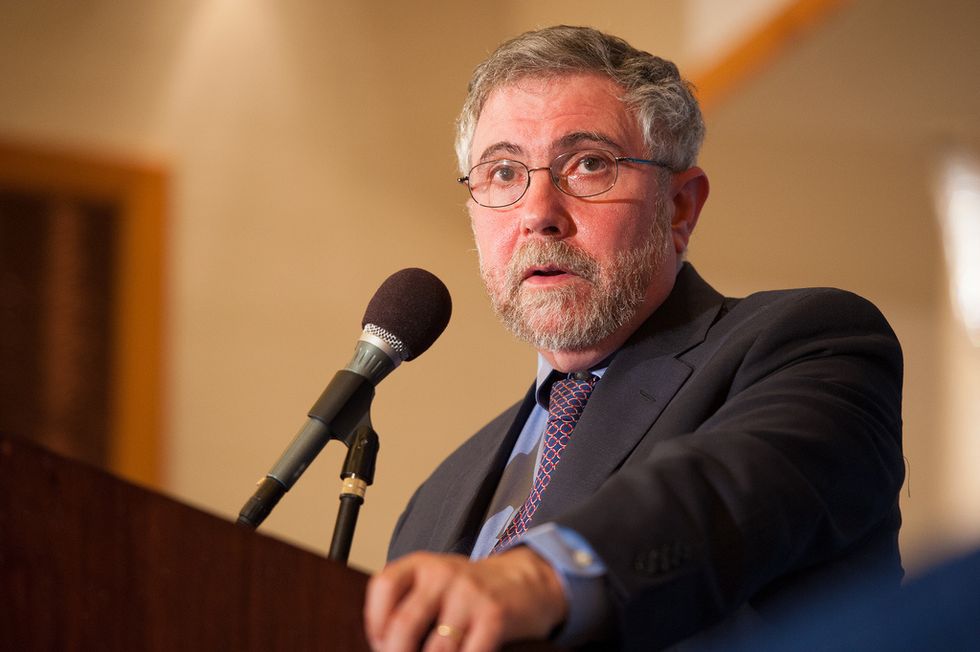 Reprinted with permission from AlterNet.
In his Friday New York Times column, Paul Krugman outlined a new "axis of climate evil" that includes the fossil fuel industry, anti-regulation corporate defenders (like the Wall Street Journal editorial page) and the usual GOP suspects.
Krugman argues that the U.S. is now "controlled by a party within which climate denial — rejecting not just scientific evidence but also obvious lived experience, and fiercely opposing any effort to slow the trend — has become a defining marker of tribal identity."
According to Krugman, monied interests are engaging in an "epidemic of bad faith" that could result in the destruction of the planet. Those with financial stakes in polluting activities partner with anti-government conservatives to squash responsible climate policy before it restricts their interests. The result is an "axis of climate evil" where corporate self-interest and extremist ideology converge.
While progressives may feel "better than they expected" under the bumbling administration of President Donald Trump, Krugman argues that conservatives' inability to pass various legislation doesn't change the fact that anti-environment forces control the country and have already pushed us to the brink of environmental collapse.
Chris Sosa is an associate editor at AlterNet. His work has appeared in Mic, Salon, Care2, Huffington Post and other publications. Previously, he was a campaign specialist and media spokesperson for People for the Ethical Treatment of Animals. Follow him on Twitter @ChrisSosa.