Paul Simon, Wife Edie Brickell Charged With Domestic Violence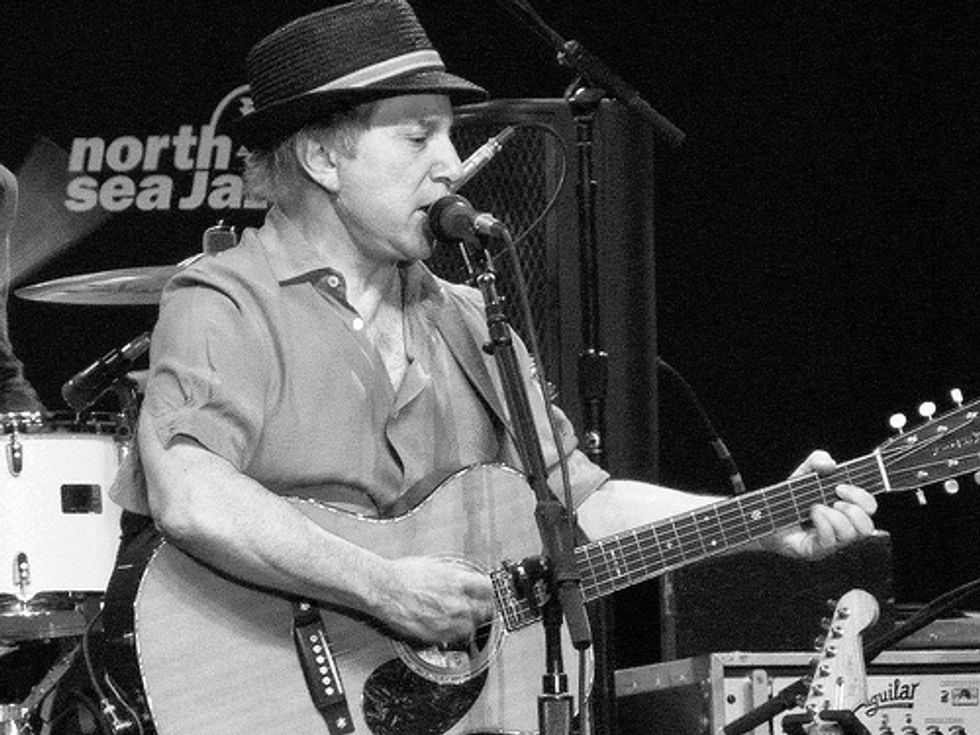 By David Owens, The Hartford Courant
NEW CANAAN, Conn. — Singer Paul Simon and his wife, singer Edie Brickell, face domestic violence charges related to a weekend incident at their home.
Police in New Canaan said Simon, 72, and Brickell, 47, were charged with disorderly conduct after what police described as a "family dispute" on Saturday.
Simon and Brickell were released on promises to appear in court Monday in Norwalk, Connecticut.
Chief of Police Leon Krolikowski said police received a 911 hang-up call about 8:20 p.m. Saturday.
Police investigated and said Simon and Brickell were involved in a minor physical altercation. He said there were minor injuries, but declined to describe them. "There was aggressiveness on both sides," Krolikowski said.
"Under Connecticut law we're obligated to make an arrest because it was domestic violence," Krolikowski said. Neither Simon nor Brickell was taken into custody, but were issued misdemeanor summons to appear in court.
Both were cooperative with responding officers, he said.
"Before we left the scene we made assurances both were safe," Krolikowski said. "One of the parties agreed to leave and did leave." He declined to say where they lived.
"Frankly, they're both victims," he said. He declined to release details about the incident. Police also did not take mug shots of either since they were not taken into custody.
Simon and Brickell were married in 1994. Simon is half of the legendary duo Simon & Garfunkel, has won a dozen Grammy Awards, including three for album of the year, and was twice inducted into the Rock and Roll Hall of Fame. He is also a Kennedy Center honoree and received the inaugural recipient in 2007 of the Library of Congress' Gershwin Prize for Popular Song.
Brickell is best known for her work with her band New Bohemians.
Krolikowski said Simon and Brickell are well known in New Canaan and are "very nice people. They're quiet and they keep to themselves … great people."
Photo: Evert-Jan via Flickr