How To Pay For National Parks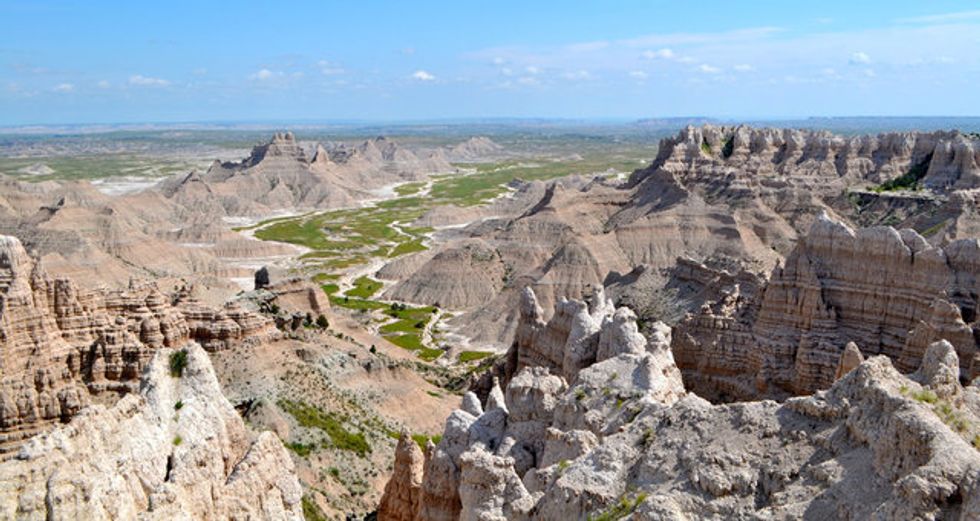 Reprinted with permission from Creators.
If you assume that anything the Trump administration does is bad, you will be right more often than not. But there is the occasional surprising exception. The administration's proposal to raise entrance fees at 17 popular national parks is proof that even the worst presidents can't always be wrong.
The idea has sparked predictable objections. A group of Democratic senators led by Maria Cantwell and Patty Murray of Washington accused Interior Secretary Ryan Zinke of plotting "to exclude many Americans from enjoying their national parks." Ninety House Democrats signed a letter saying, "Public lands belong to all Americans, not just wealthy families who can absorb the steep fee increases."
They may forget that this approach didn't start with Donald Trump. Democratic President Jimmy Carter liked the idea. It also found champions in President Bill Clinton, another Democrat, and his interior secretary, Bruce Babbitt, who had been president of the League of Conservation Voters.
In 1996, when the National Park Service raised fees at the most popular parks, Babbitt noted, "Even with the pilot fee increase, a family of four can enjoy a week's visit to Yosemite, Yellowstone or Glacier national parks for less than it costs to see a first-run movie."
This increase would raise the top price to $70 per week per vehicle — more than it now costs to take the family to the multiplex but well below what the typical family pays every month for TV service.
For a family of four that spends just three days in Yosemite or Yellowstone, the cost would come to less than $6 per person per day. Compared with the cost of driving or flying to one of these places, staying in a motel, eating meals and buying sunscreen and souvenirs, it's a minimal burden.
It would be nice if visits cost nothing. Under this plan, critics should be glad to know, 299 of 417 national park sites would remain free. Not only that but the higher fees at the 17 parks would apply only during the busiest five-month stretch of the year. Anyone unwilling or unable to pay could visit the Grand Canyon in October or Acadia in May. There are also a number of free days each year.
Nor would the change be a huge obstacle to locals who make frequent use of nearby national parks. An $80 annual pass provides unlimited access to every national park site in the country.
Contrary to myth, charging visitors is nothing new. A century ago, the toll at Yellowstone was $7.50 — the equivalent of $158 today. Some parks have had fees for all or most of their history.
The 1916 annual report by the superintendent of national parks firmly defended the principle that "those who use and enjoy these playgrounds shall contribute toward their administration and upkeep." The expense, he wrote, "constitutes such an exceedingly small portion of the cost of the travelers' summer tours" as to be "scarcely worthy of extended consideration."
Writing recently in The New York Times, Timothy Egan took the contrary view that "all national parks should be free." But free for whom? Someone has to furnish the money required to run and maintain these vast sites, which last year endured the wear and tear of 330 million visitors. Most of the National Park Service budget, which exceeds $3 billion a year, comes from taxpayers. The new charges would raise a mere $70 million a year.
It's entirely fair to expect all taxpayers to contribute to preserving these priceless treasures, which belong to everyone. But it's also fair to ask those who actually venture into them to kick in a bit more.
The money goes to a good cause — those roads, trails, bridges, campgrounds, water systems and visitors centers that make the parks accessible and enjoyable. Federal law directs 80 percent of the revenue from entrance fees to the park where they were collected. Right now, the maintenance backlog on park infrastructure totals nearly $12 billion. The extra income at the gate could only help.
One objection to the fees is that they would discourage people from coming. But fees were raised in 2015, and the number of visits last year was 11 percent higher than in 2014. Entrance fees at the national park are the rare tax that people will travel thousands of miles to pay.
The Trump administration has many bad ideas when it comes to preserving the environment and protecting national treasures. This isn't one of them.
Steve Chapman blogs at http://www.chicagotribune.com/news/opinion/chapman. Follow him on Twitter @SteveChapman13 or at https://www.facebook.com/stevechapman13. To find out more about Steve Chapman and read features by other Creators Syndicate writers and cartoonists, visit the Creators Syndicate website at www.creators.com.