Peeking Under The Big Top At This Year's Three-Ring Election Circus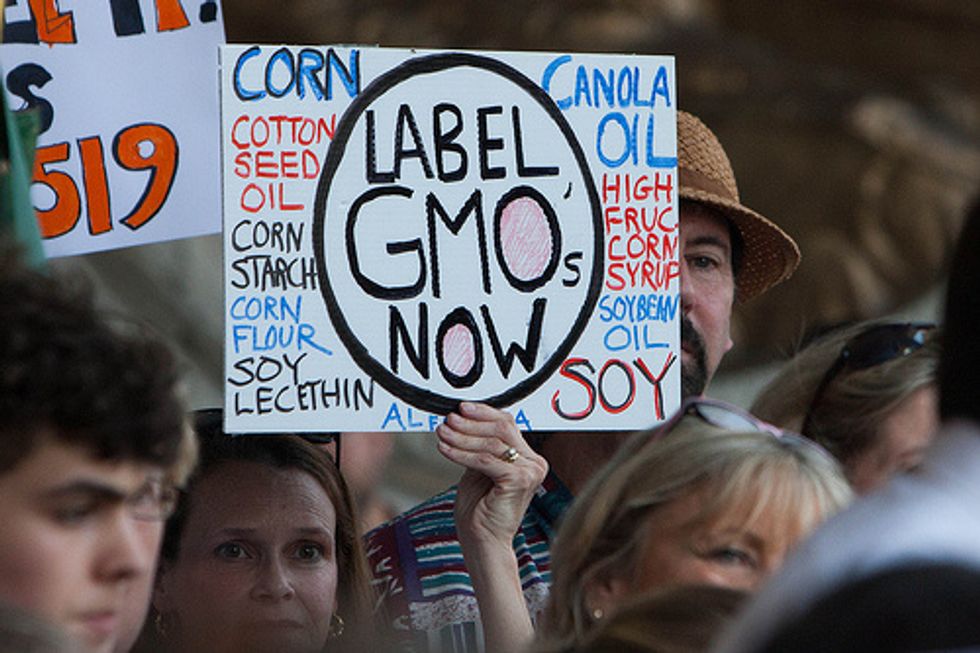 Election Days can be dizzying — like trying to absorb a three-ring circus with all three acts going at once.
In last week's elections, the national media focused tightly on the center ring, where two gubernatorial contests and one mayoral race were spotlighted. The most interesting of these to me was the dazzling, out-of-nowhere, high-wire performance of Bill de Blasio, the free-wheeling, six-foot-seven, progressive populist who shocked New York City's establishment with his landslide victory, becoming mayor of America's biggest metropolis.
That was fun, but so was the clown ring, where two performances deserve our attention. First was a bizarre act of political slapstick that played out far from the Big Apple. Coralville, Iowa, with fewer than 20,000 denizens, had the pleasure of publicly kicking the Koch brothers' kiesters on Election Day! Americans for Prosperity, the chief political arm of the multi-billionaire right-wing extremists, suddenly descended from out of the blue to run a high-dollar campaign against the re-election bids of Coralville's mayor and two city council members. The Koch group snidely called the little town "Iowa's version of Detroit." That was hardly a winning strategy — voters roundly rebuked the rich out-of-towners by voting 2-1 to return all three incumbents to office.
Next came a clown act that was completely odd, troubling, and disgusting.
It took place in (where else?) Texas, where a right wing, white Republican won a seat on Houston's community college board of trustees from a district that's predominantly African-American. Dave Wilson literally snuck onto the board by pretending to be black. In his fliers (which had no photos of him, but plenty of smiling African-American faces he took from the internet), Dave claimed to be endorsed by Ron Wilson — a popular black political leader. Actually, though, it was not the black Ron Wilson from Houston who'd endorsed the white Republican. Rather, it was Dave's own cousin, also named Ron — a white guy who lives in Iowa, nearly 1,000 miles away. How clever is that?
After he "won," Dave added to his legacy of political integrity by asserting that all politicians are "out there deceiving voters," so why should he be apologetic?
For the most electrifying display of political deception, however, turn to the third ring of this year's election circus. There you can see some of America's biggest food conglomerates doing astonishing acrobatic maneuvers to defeat Initiative 522 in Washington State. Put on the ballot by a broad coalition of consumer, organic, environmental and other groups, 522 would have required grocery manufactures that slip genetically manipulated organisms into their products to be honest with shoppers by stating that fact on the food labels.
But the industry ran a dishonest, multimillion-dollar PR campaign to dodge having to be honest about their ingredients. They ran ads to scare voters, falsely claiming that the truth-in-labeling provision would jack up each family's food costs by an average of more than $450.
Especially dishonest (and likely illegal, to boot) was the industry's crude attempt to keep voters from knowing which corporations were funding the attack ads. A front group, the Grocery Manufacturers Association, set up a dummy campaign account it called "Defense of Brand." It was really the "Hiding of Brand" account, for it let big-name food giants put some $11 million into the no-labeling campaign, without revealing their participation or angering consumers.
This dodge, however, didn't work — GMA was forced by the state attorney general to fess up. Among the biggest donors to this hoax within a hoax within a hoax were General Mills, PepsiCo, Nestlé, Coca-Cola and Campbell's Soup. With their money and deceptions, they prevailed in the Washington State vote, but the same combo of cash and lies also infuriated half a million more consumers and others who are seeking nothing more than a basic level of corporate integrity and minimal level of control over the food they bring into their homes.
The GMO profiteers can run, but finally they can't hide from the growing number of Americans who are on to them — and literally fed up with their tactics. GMO labeling laws are currently being pushed in some 20 other states.
To find out more about Jim Hightower, and read features by other Creators Syndicate writers and cartoonists, visit the Creators Web page at www.creators.com.
Photo: CT Senate Democrats via Flickr