Pentagon Confirms Militant Al-Shabab Leader Killed In Somalia Airstrike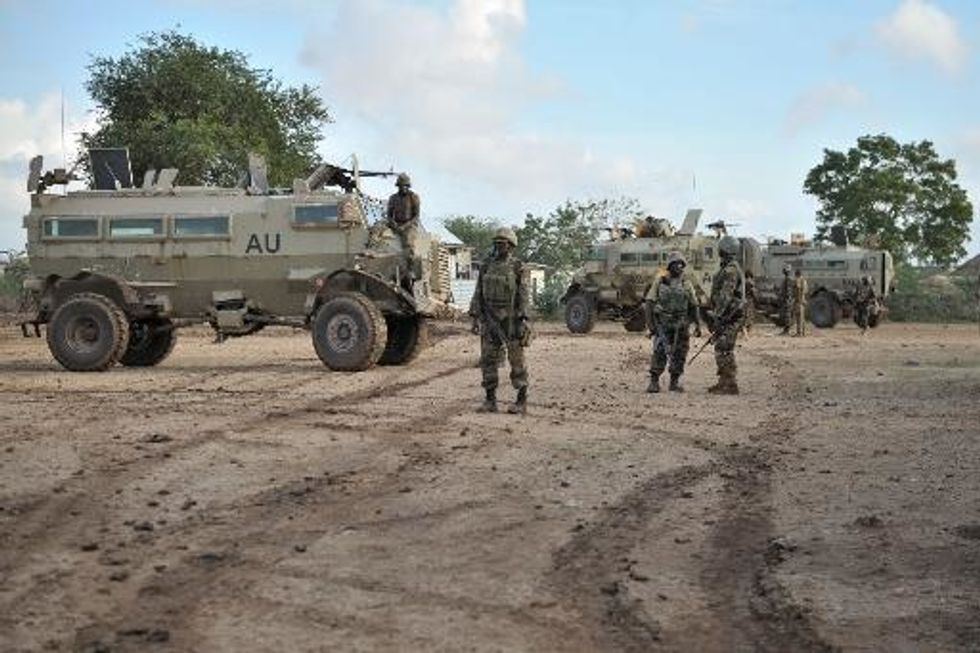 WASHINGTON — The Pentagon confirmed Friday that Ahmed Abdi Godane, the leader of Somalia's al-Qaida-affiliated al-Shabab militants, was killed in a U.S. airstrike that took place early this week.
Godane, 37, was killed Monday after a special-forces strike hit a militant encampment in a town south of the Somali capital, Mogadishu, officials said. The mission illustrated the Pentagon's determination to take down al-Shabab members responsible for a wave of bombings and suicide attacks throughout the Horn of Africa.
Both manned and unmanned aircraft were used in the attack, which included several Hellfire missiles and laser-guided munitions, officials said. The assault is seen by U.S. officials as a setback for the Islamic militant group, which has struggled in recent years with leadership disputes, military defeats and questions about its direction.
"Removing Godane from the battlefield is a major symbolic and operational loss to Al Shabab," Pentagon spokesman Rear Adm. John Kirby said in a statement. "The United States works in coordination with its friends, allies and partners to counter the regional and global threats posed by violent extremist organizations."
Godane, who took over al-Shabab in 2008, was on the U.S. list of most-wanted militants, with a $7 million bounty on his head. The Pentagon's action reflects the seriousness with which U.S. officials view the threat posed by the group.
Al-Shabab has claimed responsibility for several attacks along Kenya's coast that have killed dozens of people. It carried out last year's attack on the upscale Westgate shopping mall in Nairobi that left about 70 people dead and 200 injured. The group also has carried out suicide attacks in Mogadishu and in central and northern Somalia, typically targeting allies of Somalia's federal government.
Under Godane's guidance, the group carried out killings, amputations and other violence, alienating some Somalis. When famine struck the country in 2011, al-Shabab blocked humanitarian aid, intensifying doubt within the group about Godane's leadership style.
Al-Shabab, which controls a large swath of rural Somalia, has been trying to regain power since being driven out of Mogadishu and the port city of Kismayo by African Union troops in 2011 and 2012.
Godane, highly ambitious but seen as remote from his followers, was a veteran of militant training in Afghanistan who reportedly enjoyed penning poetry. He was rarely photographed, but released occasional audio statements in a droning, pious tone.
He pledged allegiance to al-Qaida in 2009, but was initially snubbed by Osama bin Laden. After the al-Qaida leader's death in May 2011, the two terrorist groups affiliated early last year. The alliance triggered internal struggles over al-Shabab's direction and leadership.
Al-Shabab has not yet named Godane's successor.
AFP Photo/Tobin Jones

Interested in world news? Sign up for our daily email newsletter!