Pentagon Orders 600 Troops To Eastern Europe, Criticizes Russia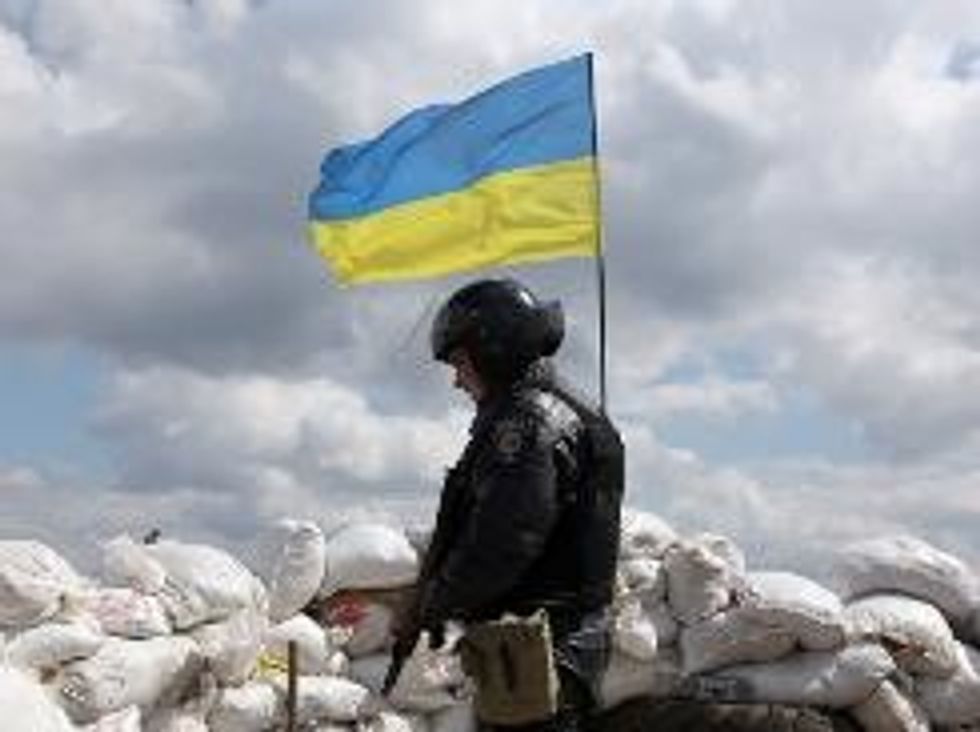 By David S. Cloud, Tribune Washington Bureau
WASHINGTON — The Pentagon said Tuesday that it was sending 600 soldiers to Eastern Europe for military exercises in response to "aggression" by Russia in Ukraine, the first U.S. ground forces dispatched to the region in the 2-month-old crisis.
The 173rd Infantry Brigade, a U.S. Army airborne unit based in Vicenza, Italy, will deploy 150-soldier companies to Poland, Latvia, Lithuania and Estonia over the next month and will rotate more U.S. forces to those and possibly other countries at least through the end of the year, Rear Adm. John Kirby, the Pentagon press secretary, told reporters.
The four countries, all of which were under Moscow's control during the Cold War and later joined NATO, have been among the most vocal in asking the U.S. and other alliance members to send forces to their territory in response to Russia's military buildup along the Ukrainian border.
"What we're after here is persistent presence, a persistent rotational presence," Kirby said. "If there's a message to Moscow … it's that we take our obligations" to defend NATO members "very, very seriously."
Latvia's government said in a statement issued by its embassy in Washington that it welcomed the decision to send troops, calling it a "fast and practical response."
The first U.S. troops will start infantry training exercises Wednesday in Poland. The others are expected to arrive by Monday for similar land-based exercises in the Baltic countries, Kirby said.
"How far this will go? I can't give you a specific, you know, deadline or timeline on it," he said. "But we're looking at trying to keep this rotational presence persistent throughout the rest of this year."
Meanwhile, the Navy said Tuesday that it would send the frigate Taylor to the Black Sea when the guided missile destroyer Donald Cook departs. A Russian fighter jet taunted the Donald Cook on April 12 with a dozen low-altitude passes that Pentagon officials denounced as "provocative."
The Donald Cook is now in port at Constanta, Romania, the Navy said. It was not immediately clear when it would leave the region.
In addition, the White House announced an aid package for Ukraine that includes $11.4 million in assistance for upcoming elections, economic aid and $8 million in nonlethal military supplies. The military assistance includes bomb-detection equipment, hand-held radios and vehicles for Ukraine's military and border guards.
Russia's movement of troops into Ukraine's Crimea region and its buildup of about 40,000 troops elsewhere along Ukraine's border has raised fears of a civil war in Ukraine and of a large-scale Russian intervention.
But the 28-member NATO alliance has been divided over how to respond, with some major members such as Germany and Britain opposing moves to put troops on the ground. Kirby said the decision to send troops was a bilateral move by the U.S. and the nations concerned.
Since the start of the Ukraine crisis, the Pentagon has sent 12 F-16 fighter jets and aviation support teams to Poland.
The only moves NATO has made as an alliance is to fly surveillance planes over alliance territory to monitor Ukraine.
"It is essential that NATO continues following developments" and "responds appropriately, if necessary," Latvia's government said in its statement.
AFP Photo/Anatoliy Stepanov