People Less Prepared For Hurricanes With Feminine Names, Study Shows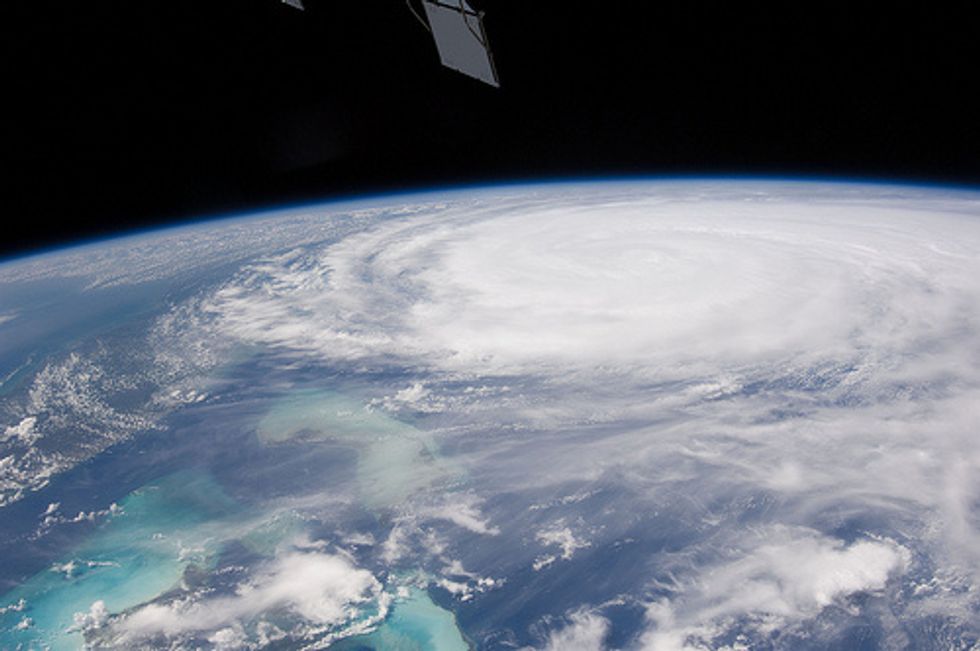 By Joan Cary, Chicago Tribune
Bertha, Dolly, Fay and Hanna could be on the way now that the Atlantic hurricane season started Sunday. And recent research suggests it's time to give the Atlantic storms with feminine names a bit more respect.
According to a study released Monday by University of Illinois researchers, hurricanes with women's names are likely to cause significantly more deaths than those with masculine names — not because the feminine-named storms are stronger, but because they are perceived as less threatening and so people are less prepared.
People in the path of severe storms with a feminine name may take fewer protective measures, leaving them more vulnerable to harm, according to the article published in the "Proceedings of the National Academy of Sciences." It was written by Kiju Jung, a doctoral student in marketing at the university, and marketing professor Sharon Shavitt.
Atlantic hurricane names alternate between male and female, starting with Arthur this year, followed by Bertha, Cristobal, Dolly and 17 others. The list is recycled every six years with the exception of 78 names from severe storms such as Katrina and Camille that have been retired, according Dennis Feltgen, spokesman for the National Hurricane Center in Miami.
The researchers examined human fatality numbers for 92 storms that made landfall in the U.S. between 1950 and 2012, excluding Katrina from 2005 and Audrey from 1957 because together, Shavitt said, they account for 50 percent of all deaths from hurricanes in the U.S. since 1950.
They found that the more feminine the storm's name in highly damaging storms, the more people it killed.
Shavitt said their numerous experiments included university students as well as volunteers age 18 to 81 who took part in an online nationwide study. They reported that when people imagined being in a male-named storm, they predicted it would be more severe than it was for a female-named storm.
"We don't think people are aware that the name of the storm may affect how seriously they respond to storm warnings," Shavitt said. "But the name assigned actually means nothing."
At the Hurricane Center, Feltgen said "Whether the name is Sam or Samantha, the deadly impacts of the hurricane — wind, storm surge and inland flooding — must be taken seriously by everyone in the path of the storm in order to protect lives. This includes heeding evacuation orders."
When asked about the report, Tom Skilling, chief meteorologist at WGN-TV in Chicago, said he found the results interesting.
"If that's the case, then people better get over it. They are putting themselves and their families at risk if that's the basis by which they are deciding on whether or not to flee a storm and to take the warning seriously.
"It only takes one storm hitting the wrong area to create havoc and mayhem, no matter what the name is."
 NASA's Marshall Space Flight Center