More People Quarantined Amid Ebola Fears In Spain, Officials Say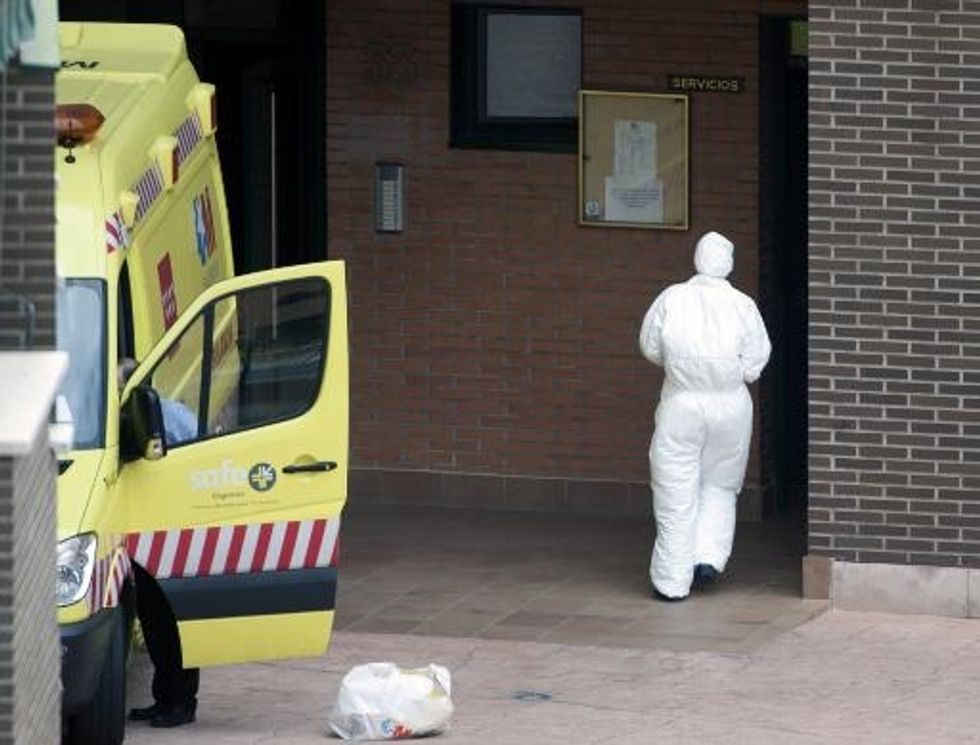 By Christine Mai-Duc, Los Angeles Times
Four more people have been placed under quarantine at a Madrid hospital as officials there try to stop the spread of Ebola beyond one confirmed case.
That case, a nursing assistant who was infected after helping care for 69-year-old Manuel Garcia Viejo, was the first known transmission of the disease outside of West Africa in the current outbreak.
The nursing assistant, identified in news reports as Teresa Romero Ramos, was diagnosed Monday and is being treated at the Carlos III Hospital in Madrid. Her husband has also been quarantined there.
In addition to Romero and her husband, one man and one woman, both nurses, were hospitalized Wednesday and are exhibiting "mild symptoms," officials say. The nurses were part of the team that helped treat Viejo.
Two other doctors who have been helping treat Romero have also agreed to voluntary quarantine at the same hospital, bringing the total number of people under quarantine to six.
Officials with Spain's Ministry of Health said in a statement that two other people who had been under quarantine have tested negative and were discharged. One was a nurse who had also treated Viejo, and the other was an unrelated person being monitored after developing symptoms after travel to Nigeria.
Spanish officials have faced mounting criticism that they did not do enough to stop the spread of the disease to health care workers who cared for Viejo. Health care workers are among the most vulnerable to contracting Ebola, which is spread by direct contact with bodily fluids.
On Wednesday, local health officials in Madrid confirmed that they had euthanized Romero's dog, a mixed-breed named Excalibur, for fear that the pet could spread the disease to humans. The move prompted an uproar from animal rights activists.
AFP Photo/Curto De La Torre