Pfizer Reaches Settlement With Teva On Generic Viagra
@AFP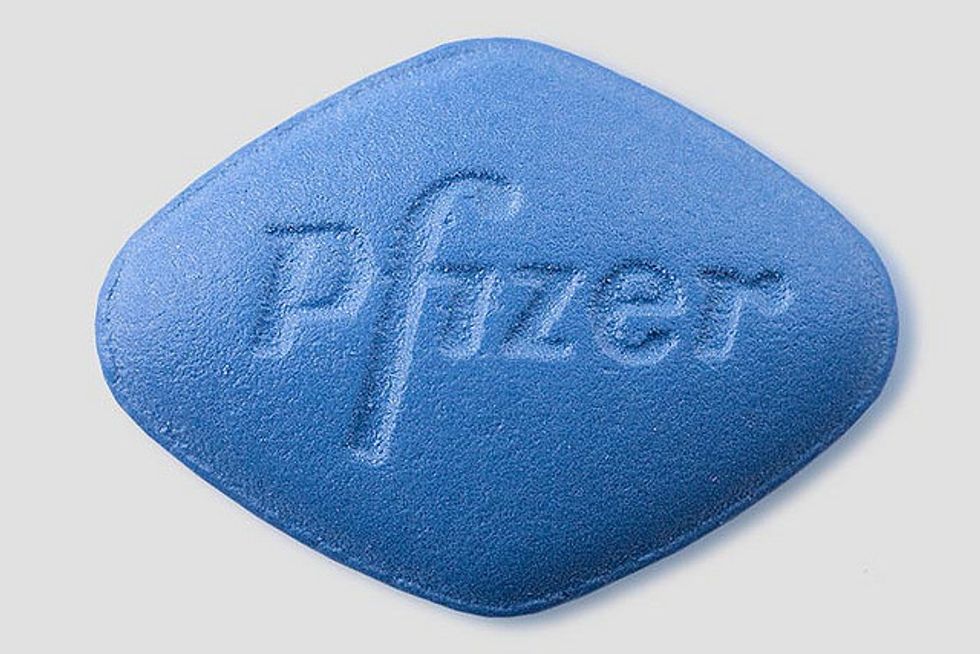 New York (AFP) – Pharmaceutical giant Pfizer Tuesday announced that it settled patent litigation against Teva Pharmaceuticals over the sale of a generic version of blockbuster drug Viagra in the United States.
The settlement means Israel-based Teva "will be allowed to launch a generic version of Viagra in the U.S. on December 11, 2017 or earlier under certain circumstances," Pfizer said in a statement.
"Teva will pay Pfizer a royalty for a license to produce its generic version," Pfizer said.
Other terms of the agreement were confidential.
Patents for Viagra, which treats erectile dysfunction, expire in April 2020, Pfizer said.
In June 2010, Pfizer lost its patent in Brazil to exclusively sell the drug. Pfizer's patent for Viagra has also expired in Europe and Japan.
The U.S. Food and Drug Administration has granted tentative approval for Teva's generic version of Viagra, said Teva, which is the world's biggest generic drug maker.
Photo: Waleed Alzuhair via Flickr