PG&E Natural Gas Operation Honored, But Critics Say Pipeline System Remains Unsafe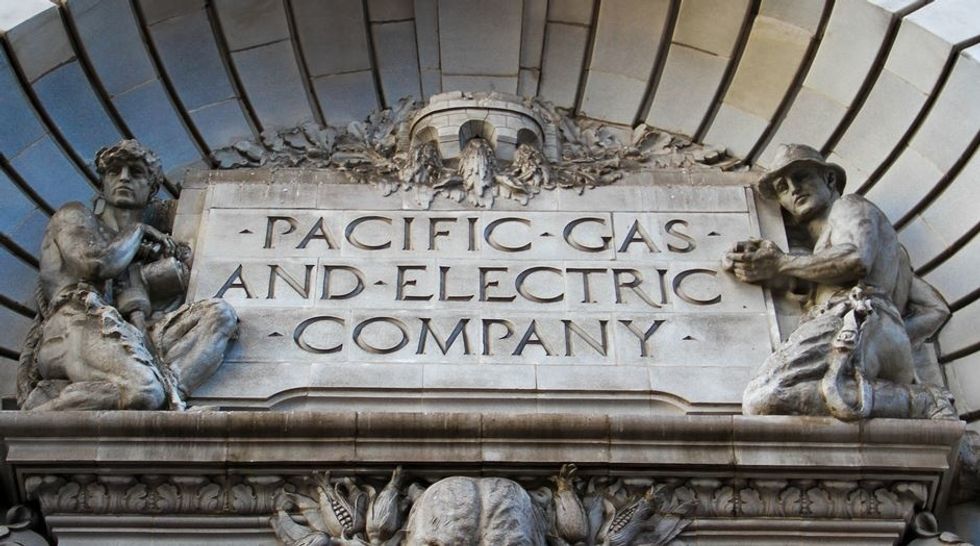 By George Avalos, The Oakland Tribune
SAN BRUNO, California—PG&E on Tuesday announced it has received two international certifications for being a best-in-class operator of a natural gas system—but San Bruno city officials quickly denounced the certifications, saying the utility continues to operate unsafe gas pipelines in California.
The debate over the safety of PG&E's system was the latest event in the aftermath of the 2010 natural gas pipeline explosion in San Bruno that killed eight people, injured 66 and destroyed 38 homes.
San Francisco-based PG&E said it received what it called prestigious certifications from Lloyd's Register, an England-based organization that conducts engineering and operations audits in the utility, energy, rail and maritime industry. PG&E requested the certification and paid for the audit, utility spokeswoman Debbie Felix said Tuesday.
"These certifications are by no means the end, they are part of our process of improvement," Christopher Johns, president of Pacific Gas & Electric, the utility operation of PG&E, said during a conference call. "We are doing the right work, and we are doing it the right way."
Lloyd's Register traveled throughout the 70,000-mile PG&E natural gas system earlier this year and conducted a series of independent audits and interviews as part of the certification process.
"This is not to say PG&E is perfect," said Peter Glaholm, manager of energy utilities for Lloyd's Register. "We will continue to push them."
Despite the certifications, PG&E still is plagued by faulty record-keeping and other deficiencies that pose problems for the utility's gas system, said Connie Jackson, San Bruno city manager.
"We remain concerned that the natural gas system is not adequately safe and that what happened in San Bruno could potentially happen again," Jackson said.
The state Public Utilities Commission is considering whether to impose a fine that could top $2 billion to punish PG&E for the negligence that contributed to the fatal explosion. Separately, federal prosecutors seek to convict PG&E on criminal felony charges stemming from the blast.
"We are not going to get into some sort of public debate about the certifications," Johns said in response to a question from this newspaper. "Obviously the San Bruno event was a tragedy. We are sorry for that. I would hope that we are all focused on how do we make the system as safe as it can be, and to take a look at the work we are doing."
Photo: Ron Fletcher via Flickr
Want more national news? Sign up for our daily email newsletter!