Phelps Strong In 100m Fly Qualifying
@AFP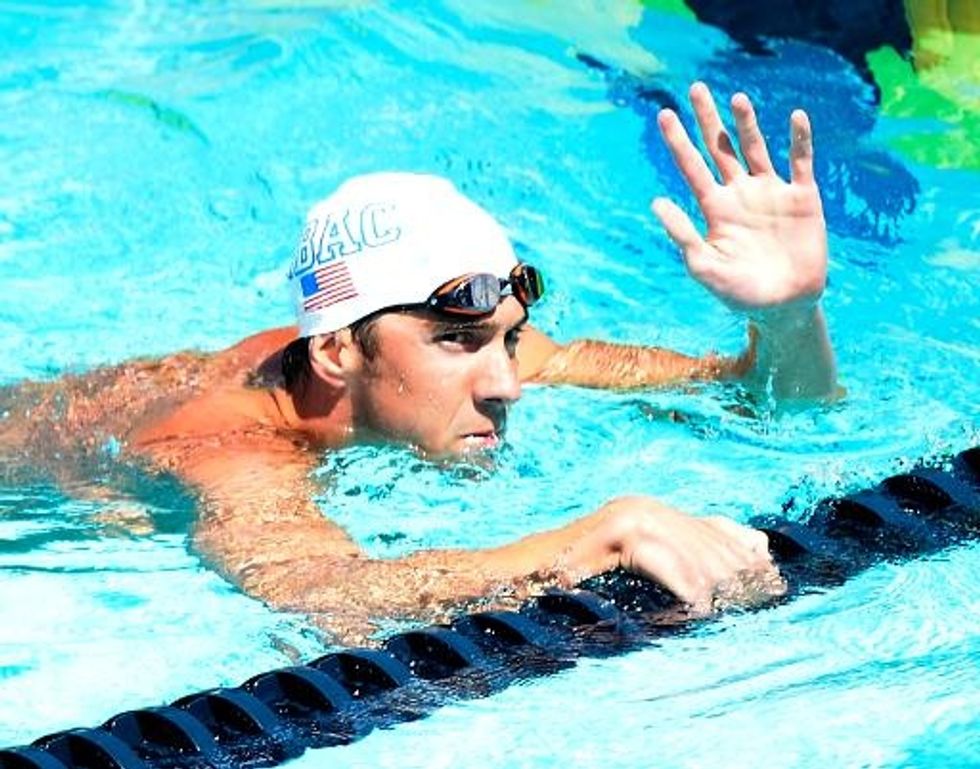 Irvine (United States) (AFP) — Olympic great Michael Phelps posted the fastest time in the world this year to lead the way into the 100m butterfly final at the U.S. Swimming Championships on Friday.
Phelps won his heat in 51.17sec — faster than the previous season-best of 51.29 set by South African Chad Le Clos at the Commonwealth Games.
It wasn't near Phelps's world record of 49.82 — set in 2009 and one of three world records he still owns.
But it was faster than the 51.21 Phelps clocked to win his third straight Olympic gold in the event in London.
The 29-year-old is swimming just his fourth meet since ending a near two-year retirement in April.
He has a chance to take his comeback to another level by booking a spot in his first major international competition since the London Games with the nationals serving as the qualifying meeting for the Pan Pacific Championships in Gold Coast, Australia, from August 21-25.
Results from this week and the PanPacs will determine the U.S. team for the 2015 World Championships in Russia, a key stepping stone on the road to the 2016 Rio Olympics.
Phelps' first event of the week had gone badly, as he mis-judged the turn in the 100m free on Wednesday and finished seventh.
But he was the class of a blistering 100m fly field in a performance coach Bob Bowman said was his best race "by far" since his return.
"Now we've got to put together two good ones in a day," Bowman added. "That's a big challenge, apparently, at this point."
Tim Phillips won his heat in the morning's second-quickest time of 51.49, with Tom Shields third-fastest in 51.55.
Matt Ellis won his heat in 51.77 and Ryan Lochte, swimming next to Phelps, had the fifth-fastest qualifying time of 51.91.
"As soon as Ryan and I saw those guys going 51 we were like 'What is this? Can we just have an easy morning?'" Phelps said.
In fact, the 18-time Olympic gold medalist was delighted to grab the top time of the season — something he'd hoped to do at a meet in Atlanta in July.
In other events on Friday, Elizabeth Beisel was the top qualifier in the women's 400m individual medley in 4:36.46 and Tyler Clary led the way into the men's 400m IM final with a time of 4:12.51.
AFP Photo/Harry How
Interested in sports news? Sign up for our daily email newsletter!