Pistorius Pleads Not Guilty To Murder Of His Girlfriend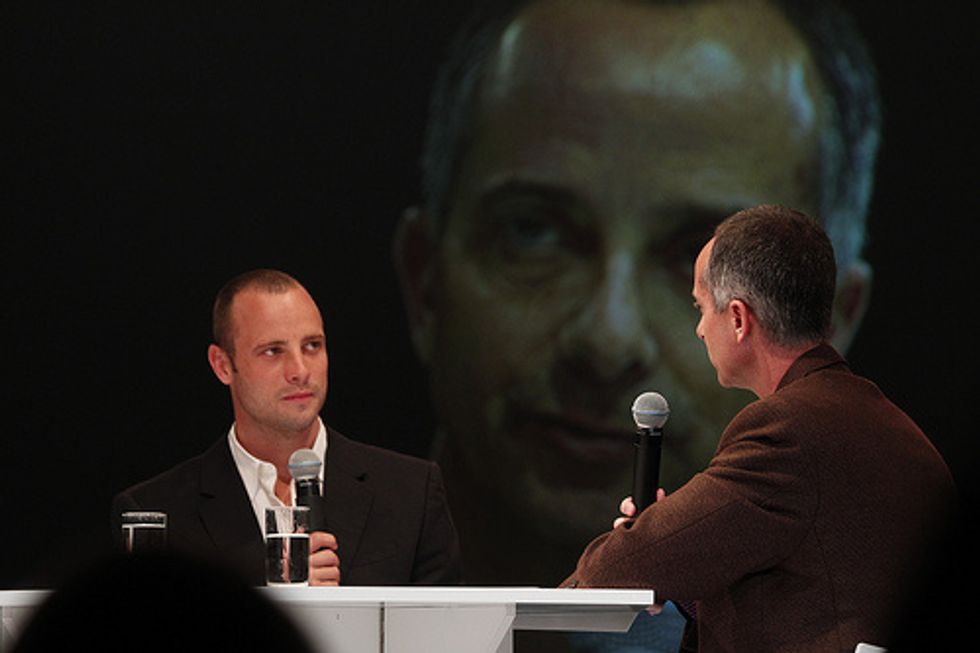 By Robyn Dixon, Los Angeles Times
PRETORIA, South Africa — South African Olympic athlete Oscar Pistorius pleaded not guilty Monday to the murder of his girlfriend, Reeva Steenkamp, as family members sat behind him in Pretoria's High Court.
Members of Steenkamp's family, including her mother, June Steenkamp, were seated farther down along the same court bench. Steenkamp's family looked grim as Pistorius walked into the courtroom, passing in front of them.
Pistorius' opening statement to the court, read by his lawyer, Ken Oldwage, accused the prosecution of character assassination and relying on inadmissible evidence.
Pistorius shot and killed Steenkamp through a toilet door at his apartment in the early hours of Valentine's Day last year, but claims he believed that she was an intruder.
The prosecution alleges that Pistorius killed his girlfriend after an argument. Oldwage told the court that there was no argument.
"The allegation that I wanted to kill Reeva could not be further from the truth," Pistorius said in his statement Monday.
The case has divided South Africans and enthralled global audiences. Several hundred journalists from around the world are expected to cover the athlete's trial, and a court ruled last month that the bulk of the trial can be televised and that audio from all the proceedings can be broadcast. However, Judge Dunstan Mlambo ruled that there would be no television coverage of Pistorius' testimony nor that of his defense witnesses.
Evidence provided by expert witnesses will be televised but the court could refuse to allow other testimony to be filmed, if requested.
It will be the first time that South African court proceedings would be televised. The decision follows chaotic media scrums because of limited access at the Pretoria court where Pistorius' bail hearing took place last year.
Photo: Global Sports Forum via Flickr