Planned Parenthood Says Shutdown Would Hurt GOP Senators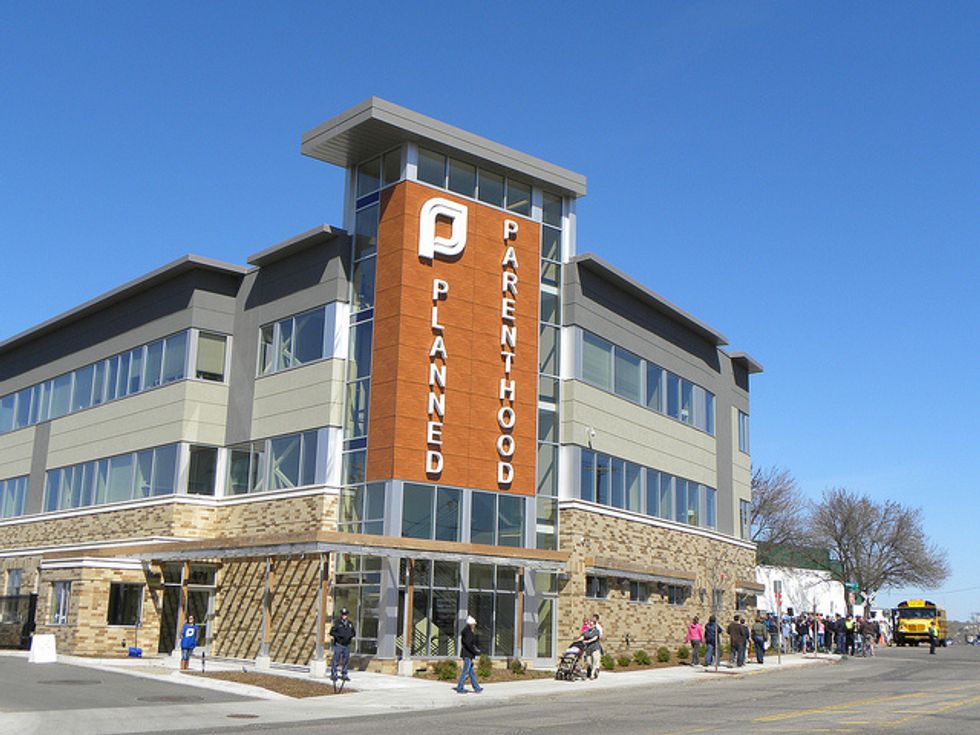 By Eli Yokley, CQ-Roll Call (TNS)
WASHINGTON — If Republicans in targeted Senate races like those in New Hampshire, Ohio and Pennsylvania vote to defund Planned Parenthood after its recent controversies, polling released by the group claims they could face political backlash of their own.
On Monday, the Planned Parenthood Action Fund unveiled the results a set of polls conducted last week by Hart Research Associates, which found that nearly two-thirds of likely voters in all three states still support the group — even after an anti-abortion group released videos that appear to show officials from the group speaking callously about the sale and harvesting of fetal tissue.
"They really see through that this is about making abortion illegal in this country," said Dawn Laguens, executive vice president of the Planned Parenthood Action Fund.
According to its polling, more than 66 percent of voters and large percentages of independents oppose defunding Planned Parenthood, a non-profit health care group that gets some of its funding from government grants. That opposition grows to nearly three-fourths of voters in the three states when the notion of shutting down the government over defunding the group is added to the equation.
The numbers are not unlike other polls, such as one conducted by Monmouth University that showed supporters of defunding Planned Parenthood in the minority, or another by NBC News that showed the support for the group holding up.
Geoff Garin, president of Hart Research Associates, said Republicans such as Sens. Kelly Ayotte in New Hampshire, Rob Portman in Ohio, and Patrick J. Toomey in Pennsylvania — all of whom are being heavily targeted by Democrats this cycle — could lose support if the government is shut down over Planned Parenthood funding.
"This discussion of defunding Planned Parenthood is a political loser," said Garin, a Democratic pollster. "Marrying the defunding drive to the idea of shutting down the government over Planned Parenthood would, quite simply, be a political debacle for the Republican party brand and for Republican party candidates."
All three Republicans voted to cut the group's federal funding before lawmakers left town for the August recess. Portman said, "We'll see," when posed with the idea of a shutdown, but, Ayotte has said she is going "to want to make sure we keep the government funded."
Toomey, a longtime vocal opponent of abortion rights, has been less definitive about the shutdown talk. Before he left Washington, Toomey slammed Planned Parenthood and said he was supportive of the effort gaining steam among congressional Republicans to "help community health centers or other organizations that provide affordable health care services to women."
Despite its findings on support for Planned Parenthood, the poll showed a challenging road ahead for Democratic candidates in both New Hampshire and Ohio. Against a generic Republican, the survey found Ayotte, who does not yet have an opponent, with a 21-point advantage and Portman with a 12-point advantage.
In Pennsylvania, the Planned Parenthood poll found Toomey with a 2-point lead over a Democratic candidate, well within the poll's margin of error.
The poll found Ayotte with a 58 percent job approval, the highest of the three races surveyed. Toomey followed with 45 percent and Portman with 42 percent.
Planned Parenthood's polling surveyed just more than 500 active registered voters by telephone — including cellphones, landlines and VOIP — from Aug. 3 through Aug. 6. The poll had a margin of error of 4.5 percent.
Photo: Planned Parenthood in St. Paul, MN. Fibonacci Blue via Flickr