Police, Army Flee As al-Qaeda Group Seizes Iraq's Second Largest City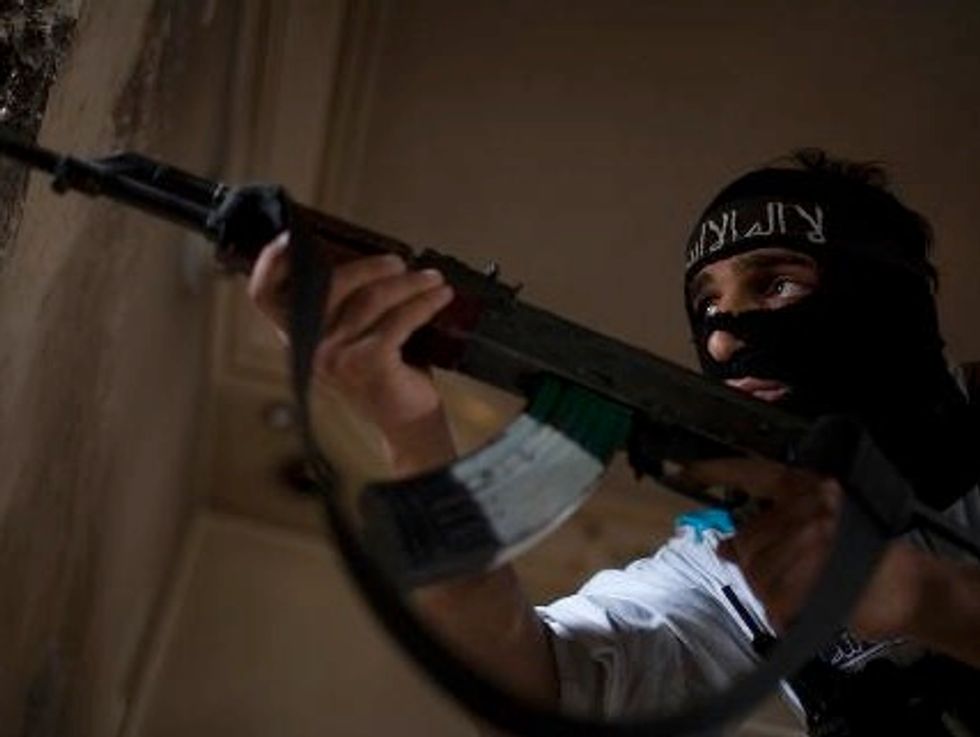 By Mitchell Prothero, McClatchy Foreign Staff
ISTANBUL — Iraqi police and army forces abandoned much of the northern city of Mosul Tuesday after fighters from the Islamic State of Iraq and Syria seized control of key government buildings late Monday night, leaving the central government's control of northern Iraq in grave doubt.
Residents told local news outlets and wire services that hundreds, if not thousands, of ISIS fighters swarmed government facilities, military bases, prisons and media outlets on Tuesday, essentially taking complete control of northern Iraq's most important city.
The speaker of Iraq's parliament, Osama al Nujafi, released a statement Tuesday that said "terrorists" now controlled Mosul and called on the security forces to send reinforcements to retake the city.
Atheel al Nujafi, the speaker's brother and governor of Nineveh Province, went on state television Monday night to call on "all the brave men of Mosul to take to the streets to defend their homes." He then promptly fled the city for Baghdad, according to local media reports.
An Interior Ministry official admitted to the AFP wire service that security forces had discarded their uniforms and abandoned the city after key installations were overrun.
"The city of Mosul is outside the control of the state and at the mercy of the militants," the official told AFP.
ISIS is a radical offspring of al-Qaida that has waged a brutal campaign in both Iraq and Syria to establish an Islamic state. Earlier this year, it seized much of the Iraqi province of Anbar as well as much of the cities of Ramadi and Fallujah. It also controls much of eastern Syria, including the provincial capital of Raqqa.
A victory in Mosul, home to 2 million people, would provide both a major psychological victory and a fresh infusion of arms and manpower.
Iraqi provincial officials confirmed reports from ISIS media outlets that at least one major Iraqi military base had fallen and with it, huge amounts of American-supplied military equipment, including possible attack helicopters. ISIS-linked Internet accounts were filled with credible appearing photos of large amounts of captured and destroyed U.S.-built armored vehicles.
Local residents and ISIS linked media outlets reported that three jails filled with thousands of prisoners had fallen to the group, including a well-known special security facility for captured ISIS prisoners. A Twitter account associated with the group said that 1,150 men had been released from that facility, and local residents told the Iraqi media that men wearing prison uniforms had flooded the streets of the city Tuesday morning.
Multiple reports said hundreds of thousands of Mosul residents were fleeing the city for the safety of nearby Erbil, or further south to the city of Kirkuk. The reports could not be immediately confirmed.
AFP Photo/Jim Lopez