Police Hunt For Suspects After Officer Shot Dead North Of Chicago
@reuters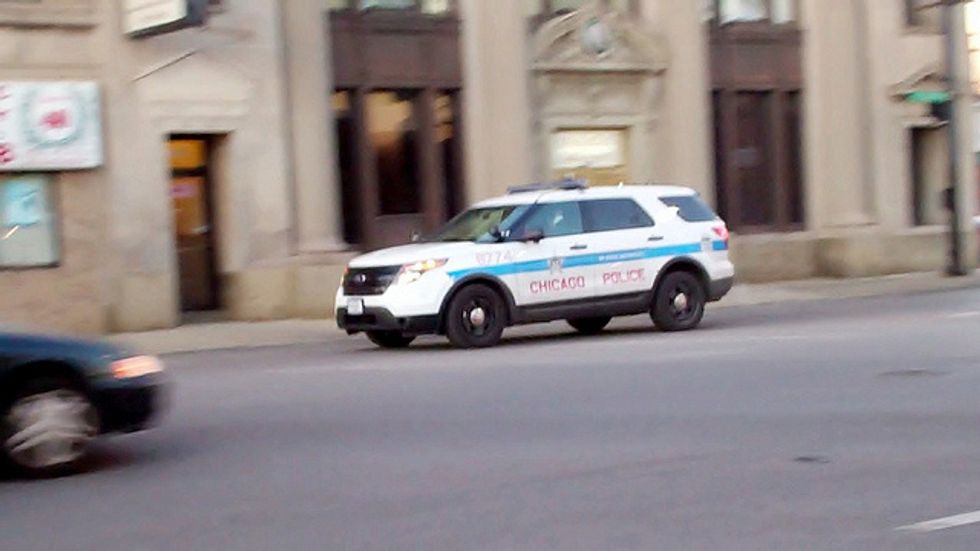 By Fiona Ortiz
CHICAGO (Reuters) – Police with dogs and helicopters are searching woods and swampy areas north of Chicago for three armed suspects after a police officer was shot dead on Tuesday in the suburb of Fox Lake, a local law enforcement official said.
Lake County sheriff's office Sergeant Christopher Covelli told Reuters the officer had died after being shot, but declined to identify him.
Covelli said area residents should remain inside and report suspicious activity.
"We have three offenders at large" who are believed to be armed, he told reporters at a news briefing.
The shooting occurred earlier Tuesday morning when the officer told his police department that he was pursuing three suspects on foot. When back-up officers arrived, they found him shot and injured, Covelli said. He later died.
Trains were stopped, roads were blocked and schools were on lock-down during the widespread manhunt that encompassed in a heavily wooded area about 40 miles north of Chicago, near the Wisconsin border, media reports said.
McHenry and Lake County Sheriff's offices, as well as federal authorities, were involved in the search.
(Additional reporting by Suzannah Gonzales; Editing by Susan Heavey)
File photo: Chicago PD (Arvell Dorsey Jr. via Flickr)