Police Video Shows Justin Bieber Stumbling Slightly After DUI Arrest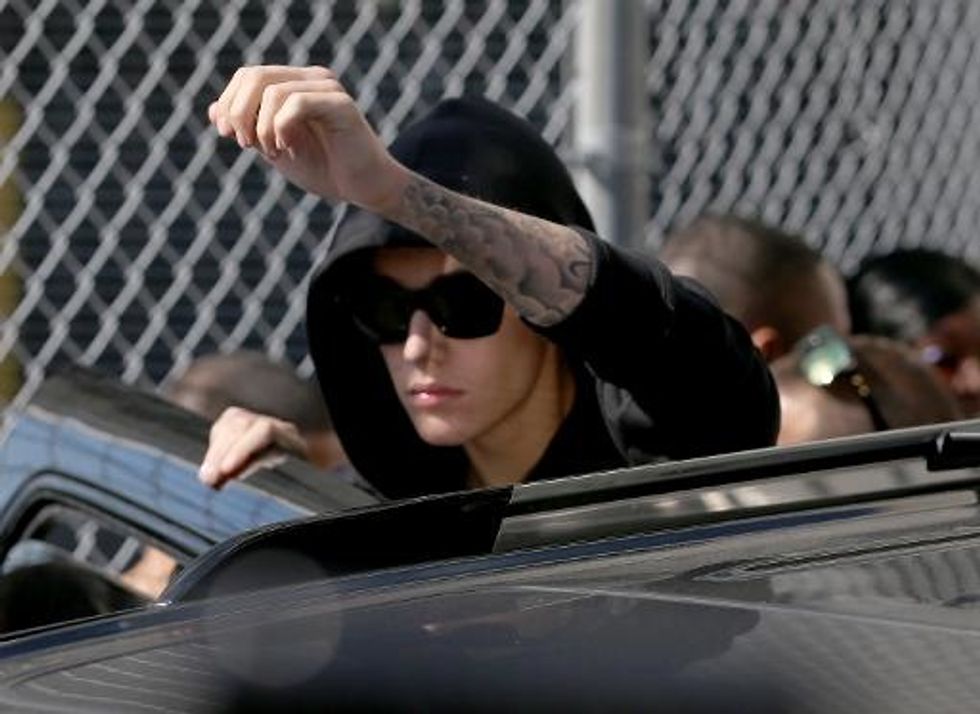 By David Ovalle, The Miami Herald
MIAMI — One of the surveillance videos of Justin Bieber released Wednesday shows the singer slightly stumbling as he tries to walk a white line at the Miami Beach police station shortly after his arrest for driving under the influence.
The clip was one of more than 10 hours of footage, released by prosecutors as part of the criminal case against the Canadian bad-boy pop singer.
The video shows Bieber, in a black-hooded sweatshirt, wobbling a bit as he walks a white line as part of a sobriety test inside a detention area of Miami Beach police headquarters. Seated nearby, also in a hooded sweatshirt, appears to be Khalil Sharieff, a 19-year-old recording artist who was arrested along with Bieber last month.
Prosecutors released the videos, on nine CDs, to a line of reporters who paid $135 each for the evidence. The release of the videos came one day after Bieber's defense team said it would not object to prosecutors releasing more than 10-plus hours of video footage — with the exception of five video clips that may show Bieber urinating at the Miami Beach police station.
Officers arrested Bieber on Jan. 23 on a charge of driving under the influence. Officers accuse Bieber, 19, of drag racing in a high-powered Lamborghini on a street closed off by his security team.
According to police, the pop star admitted to smoking marijuana and taking prescription medication, and a urine analysis showed he tested positive for marijuana and Xanax.
Under Florida's liberal public records law, most evidence in a criminal case can be released to the media once it has been turned over to the defense team.
At a hearing last week, Bieber's legal team insisted that several clips, which showed Bieber urinating for a drug test, should be exempt from public view.
"No reason why the media should make a spectacle of that event, even if it happens to be someone who is high profile," said one of his attorneys, Howard Srebnick.
Lawyers for the media, including the Miami Herald, insist that reporters aren't out to air Bieber's genitalia, but simply to protect the public's right to evidence under Florida law.
Judge William Altfield will view the disputed videos, and review more court filings, before making a decision on March 4.
AFP Photo/Joe Raedle