Poll: Americans Disapprove Of Kavanaugh — And Want Congress To Investigate Him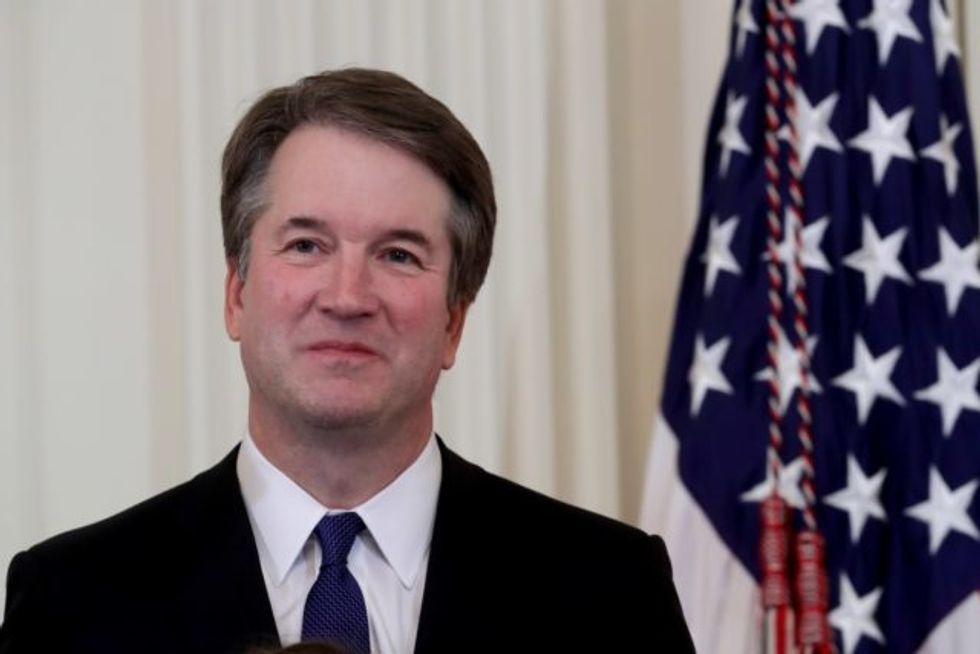 Reprinted with permission from AlterNet.
A new ABC News/Washington Post poll found Friday that a majority of Americans are unhappy with Justice Brett Kavanaugh's appointment to the Supreme Court — and most want to see him become the subject of a congressional investigation that could result in impeachment.
The dissatisfaction with Kavanaugh is driven by American women — which is hardly surprising, given his likely role in undermining women's reproductive freedoms in the country and the multiple allegations of sexual abuse and misconduct against him.
Overall, 51 percent of American disapprove of his appointment to the Supreme Court, while only 41 percent approve.
An even larger majority of people support a further congressional objection of Kavanaugh — 53 percent — while only 43 percent oppose a probe. Women as a whole support an investigation 58 percent to 37 percent, while men are nearly evenly split on that matter, with 47 percent supporting an investigation and 49 percent opposing it.
These results show significant damage to the Supreme Court's standing in the public's eye. Removal of a Supreme Court justice is almost unthinkable — it would require 67 votes in the Senate, meaning it would be a massive bipartisan effort over the most polarizing issue there is. Like it or not, we're almost certainly stuck with Kavanaugh.
So widespread discontent with the new justice — likely to be a swing vote on many high-profile Supreme Court cases — will serve to erode the court's authority and weaken faith in American institutions. It's hard to see how the GOP's short-term play to drum up support in the midterm elections could be worth it.
Cody Fenwick is a reporter and editor. Follow him on Twitter @codytfenwick.