Poll: Big Majority Wants To Keep Obamacare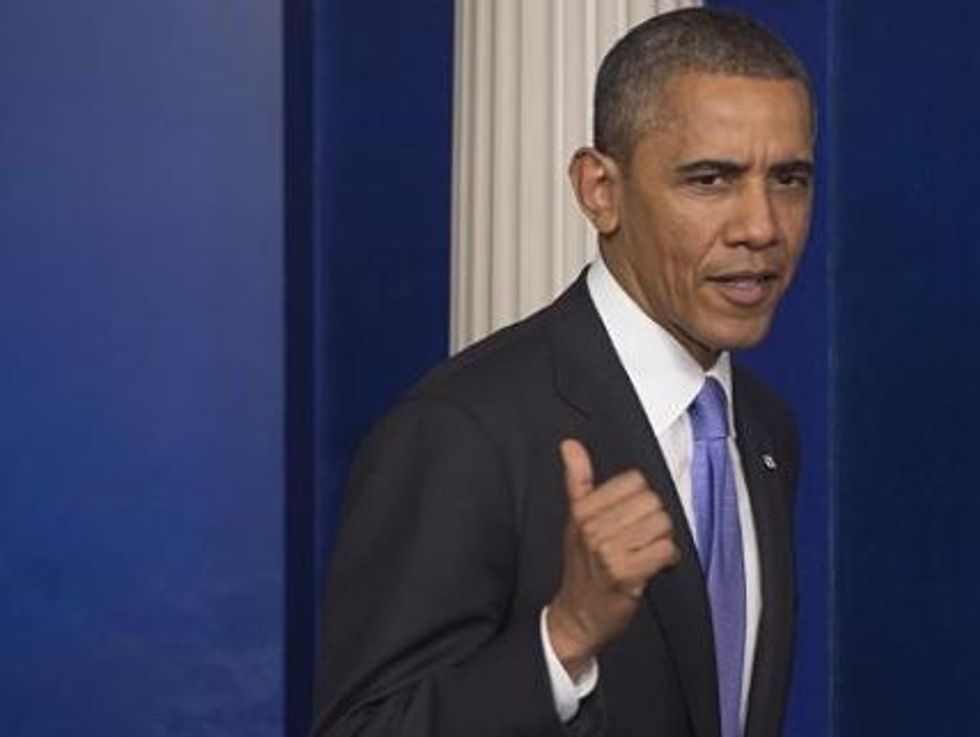 As pundits continue to shout to the heavens that Obamacare is a political disaster, a new poll is telling a very different story.
According to a Bloomberg News poll released Tuesday, 64 percent of Americans support keeping the Affordable Care Act in place. Of that group, 13 percent would keep the law completely intact, while 52 percent would keep it with "small modifications." Just 36 percent want to repeal the law.
The results represent the highest level of acceptance of the law that a Bloomberg poll has ever found.
While those who want to totally repeal the law are in the minority, they could still make a significant political impact — 73 percent of those who favor repeal say the law will be a "major" decider of their vote in the midterm elections, while just 45 percent of those who support small changes and 33 percent who back the the law in its current form say the same. Additionally, 73 percent of those who want repeal say they will "definitely' vote, compared to 51 percent of those who want modifications and 54 percent who support the law as is.
Unsurprisingly, the poll reveals a major partisan split — 72 percent of Republicans favor repealing the Affordable Care Act, and 59 percent of Republicans say they personally know someone who has been hurt by the law. Just 14 percent say they know someone who has been helped. By contrast, 48 percent of Democrats say they know someone the law has helped, and 19 percent know someone the law has hurt.
Even Republicans have found parts of the law to love, however — 62 percent of Republicans want to keep Obamacare's ban on denying coverage based on pre-existing conditions, and 57 percent want to keep the provision allowing young people to stay on their parents' insurance policies until age 26.
Overall, 65 percent support the pre-existing conditions ban, and 73 percent support letting young people stay on their parents' policies until they turn 26.
The law's individual mandate is less popular; 51 percent oppose the requirement that all Americans obtain insurance, while 47 percent support it.
Although the law is becoming more popular and accepted over time, that goodwill is not filtering down to President Barack Obama — 54 percent disapprove of the way that he has handled health care. That number, while negative, is improved from 60 percent who thought the same in December, after the bungled rollout of the law's health care exchanges.
The Bloomberg poll surveyed 1,001 adults from March 7-10, and has a +/- 3.1 percent margin of error. More results from the poll can be seen here.
AFP Photo/Saul Loeb