Poll: Brown, Warren Deadlocked In Tight Massachusetts Senate Race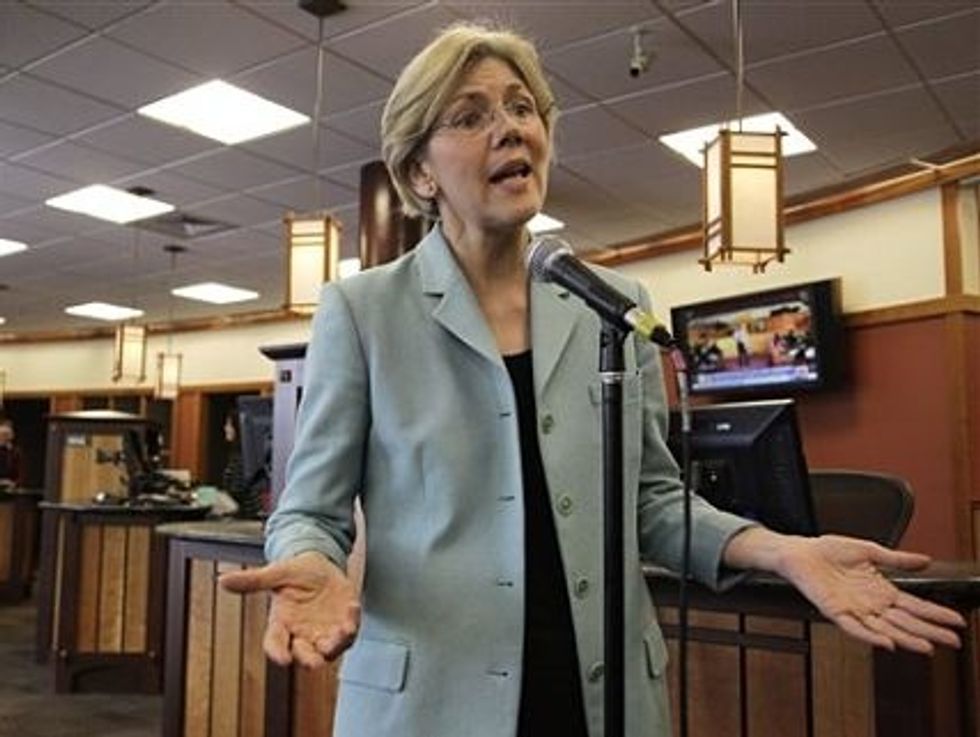 According to a recent Suffolk University poll, Republican Senator Scott Brown is now in a virtual tie with his Democratic challenger, Elizabeth Warren.
Brown leads Warren 48 percent to 47 percent, well within the poll's margin of error. Brown's lead is significantly down from Suffolk University's February poll, in which he led Warren by 9 percentage points.
The poll contains more good news for Warren: 49 percent of voters see her as representing the interests of middle-class families, compared to just 36 percent who said the same of Brown. Furthermore, while 72 percent of likely voters were aware of the controversy surrounding Warren's Native American heritage, 49 percent of those voters believe her side of the story (compared to just 28 percent who don't,) and 69 percent of voters said that story was not significant.
Warren may also be helped by a strong performance from President Obama, who leads Mitt Romney by 25 points in the former Massachusetts governor's home state.
On the flip side, Warren's attempt to paint Brown as a tool of Wall Street has been ineffective. 55 percent of voters disagreed with the statement that a vote for Brown is a vote for Wall Street, compared to 33 percent who agreed.
As Suffolk University Political Research Center director David Paleologos said in a statement, the race is expected to be close and costly to the end.
"In both the February and May polls, Brown has fallen short of the coveted 50 percent mark for an incumbent, while Elizabeth Warren has converted some undecided voters since February," he said. "This leaves both campaigns no choice but to spend tens of millions of dollars in an all-out war to woo the five percent of voters who will decide this election."