Poll: Colbert Busch Opens Up Big Lead Over Sanford In South Carolina Special Election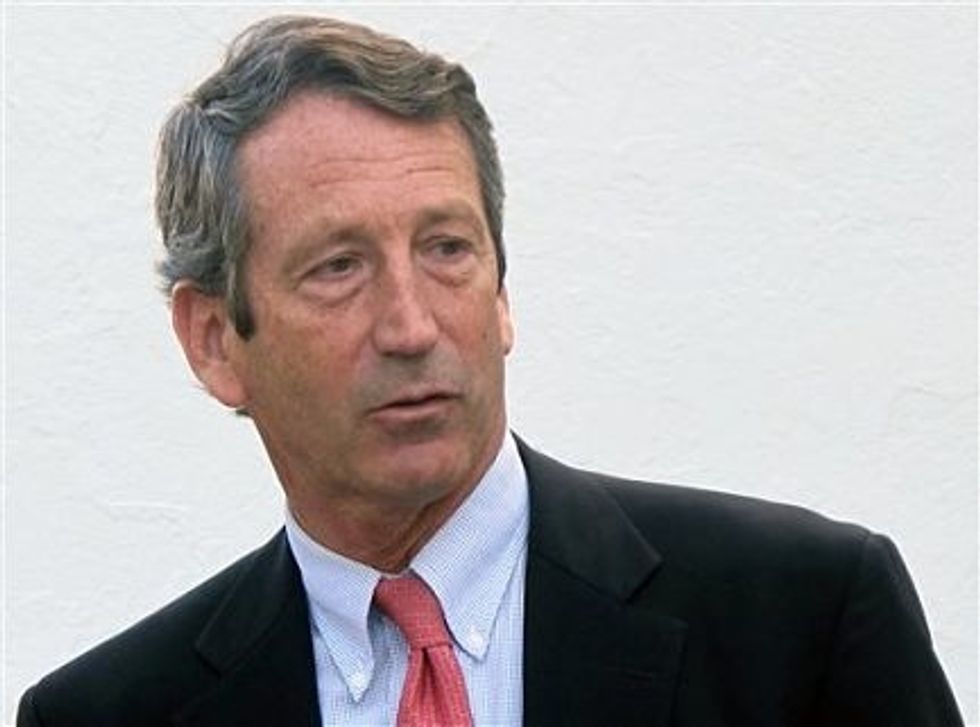 According to the latest poll on the special election in South Carolina's 1st congressional district, Mark Sanford may be at the end of his comeback trail.
Public Policy Polling finds that Democrat Elizabeth Colbert Busch has opened up a commanding 50 to 41 percent lead over Sanford in the closely-watched House race. Colbert Busch's 9-point advantage represents a marked shift from PPP's previous poll on March 26, when she led Sanford by just 2 percent (within the poll's margin of error).
Sanford has nobody but himself to blame for his slide in the polls. The revelation that Sanford repeatedly trespassed on his ex-wife's property has kept the former governor's highly-publicized marital troubles in the headlines, which has clearly taken a toll on his numbers — 51 percent say that the trespassing charges give them doubts about Sanford's fitness for public office, and 35 percent say that those doubts are "very serious." The controversy certainly figures into Sanford's abysmal 38 to 56 percent favorable/unfavorable rating.
Making matters worse for Sanford, the National Republican Campaign Committee decided to pull its support for Sanford in the wake of the trespassing scandal, leaving space for Democrats to dominate the airwaves. Unchecked exposure to attack ads like this vicious hit from the Democratic Congressional Campaign Committee will surely complicate Sanford's mission to convince voters that he is a changed man.
By contrast, Colbert Busch is personally quite popular in the state; 56 percent view her favorably, while 31 percent view her unfavorably and 13 percent are not sure. That makes her significantly more popular in the state than President Barack Obama, who holds just a 41 percent approval rating in South Carolina. Her lead over Sanford is built on a strong 51 to 35 percent advantage among independent voters, and the fact that she is capturing 19 percent of the Republican vote, while Sanford is supported by just 7 percent of Democrats.
Notably, the special election may be the first race to demonstrate the political effects of the Republican-led effort to block the expansion of gun sale background checks. The PPP poll finds that 86 percent of South Carolinians favor requiring background checks on individuals who purchase guns at gun shows. Despite the fact that 42 percent of respondents self-identified as Republicans and that Mitt Romney won the district by 18 percent in the 2012 election, 45 percent said that the Republican Party's opposition to background checks at gun shows makes them less likely to support GOP candidates — 28 percent said it makes no difference, and just 21 percent said it makes them more likely to vote Republican.
Ultimately, the GOP's registration advantage in the district gives Sanford a fighting chance of reclaiming the congressional seat that he held from 1995 to 2001. But unless he can rapidly rehabilitate his image over the next two weeks, Colbert Busch appears primed for an upset victory.
AP Photo/Bruce Smith, File