Poll: Disapproval Of Republicans Hits New High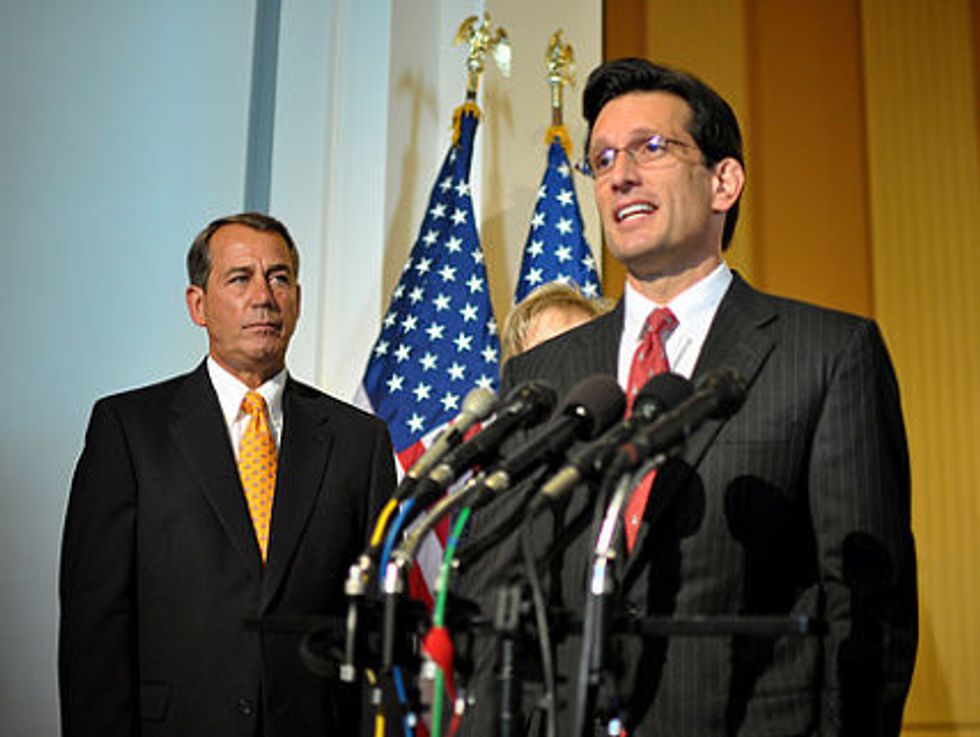 A staggering 74 percent of Americans now disapprove of the way that congressional Republicans are handling Washington's budget crisis, according to an ABC News/Washington Post poll released Monday.
The poll finds that popular perception of the GOP has been declining since the government shut down on October 1. Two weeks ago, 63 percent disapproved of the Republicans' handling of the budget dispute; that number rose to 70 percent last week, and 74 percent today.
By contrast, just 53 percent disapprove of President Obama's handling of the crisis — essentially unchanged from before the government shutdown — and 61 percent disapprove of congressional Democrats on the issue, up from 56 percent two weeks ago.
Disapproval of the GOP strategy cuts across demographic groups, but Republicans should be especially troubled by their performance among women, who disapprove of their handling of the budget dispute by an overwhelming 77 to 17 percent margin.
Even among Republicans, 49 percent disapprove of their own party's actions.
The survey is just the latest in a seriesofpolls showing that the prolonged government shutdown and debt ceiling debate are taking a serious toll on the Republican Party's brand.
The full results of the ABC News/Washington Post poll can be seen here.
Photo: Republican Conference via Flickr