Poll: Gingrey Leads Crowded GOP Field In Georgia Senate Race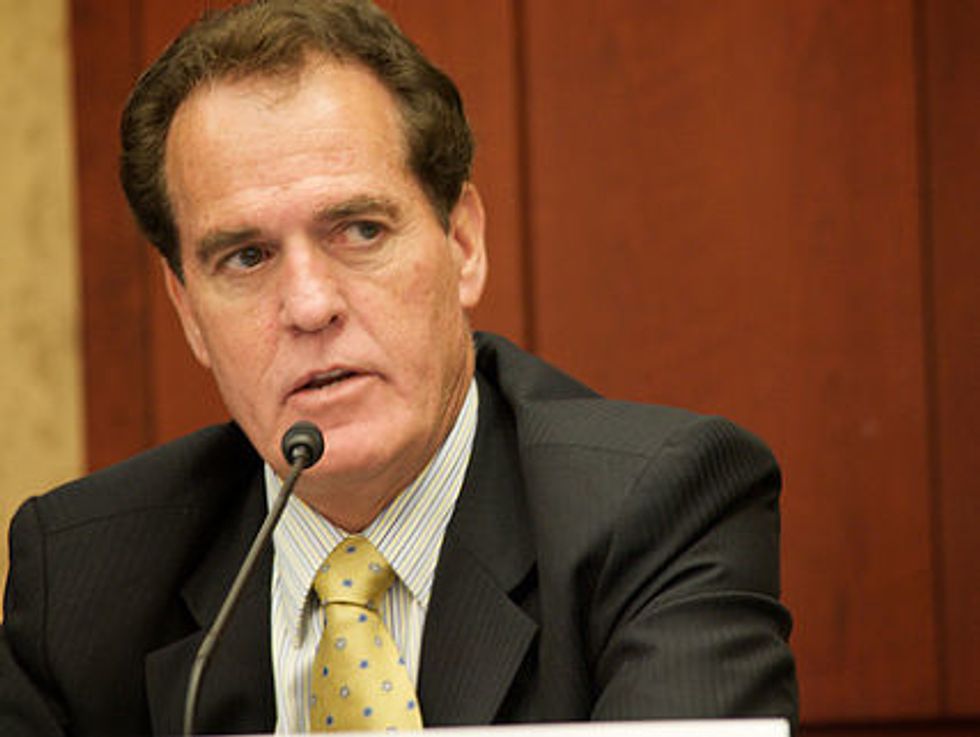 Gaffe-prone U.S. representative Phil Gingrey (R-GA) holds a narrow lead in the Republican primary for U.S. Senate in Georgia, according to a new survey from The Polling Company.
The poll, which was commissioned by right-wing group Citizens United and released Tuesday, finds Gingrey leading the seven-candidate Republican field at 19 percent. Former Georgia secretary of state Karen Handel is in second at 14 percent, followed closely by Rep. Paul Broun at 13 percent, Rep. Jack Kingston at 11 percent, and Brunswick businessman David Perdue at 8 percent.
Citizens United supports Rep. Broun for the nomination.
The Polling Company Survey tracks closely with other polls of the race; according to The Huffington Post's polling average, Gingrey leads the field by just over 5 percent.
If no candidate wins over 50 percent of the race in the May 20 primary — a highly likely scenario — the top two finishers will compete in a runoff election on July 22.
The prospect of a Gingrey vs. Broun runoff should make Republicans incredibly nervous. Each of the top four Republican candidates has had brushes with controversy, but Gingrey and Broun stand out for their particularly acute cases of foot-in-mouth syndrome. Among other incidents, Gingrey has claimed that Todd Akin was "partly right" about "legitimate rape," and insisted that children be taught "traditional" gender roles in elementary school. Broun, meanwhile, has declared that "the only Constitution that Barack Obama upholds is the Soviet constitution," and that evolution and the big bang theory are "lies straight from the pit of Hell."
In a runoff election, with both Gingrey and Broun striving to outflank the other to the right and present himself as the true Tea Party candidate in the race, the Republican Party could very conceivably wind up with an unelectable nominee in the mold of Akin, Sharron Angle, or Christine O'Donnell (among other recent examples).
And Republicans will need a strong candidate to win the seat currently held by retiring senator Saxby Chambliss (R-GA). Likely Democratic nominee Michelle Nunn currently holds narrow leads over each of her Republican rivals, and her robust fundraising suggests that she will be a formidable candidate in the general election.
Photo: Republican Conference via Flickr