Poll: Majority Believes Trump Committed Crimes Before Taking Office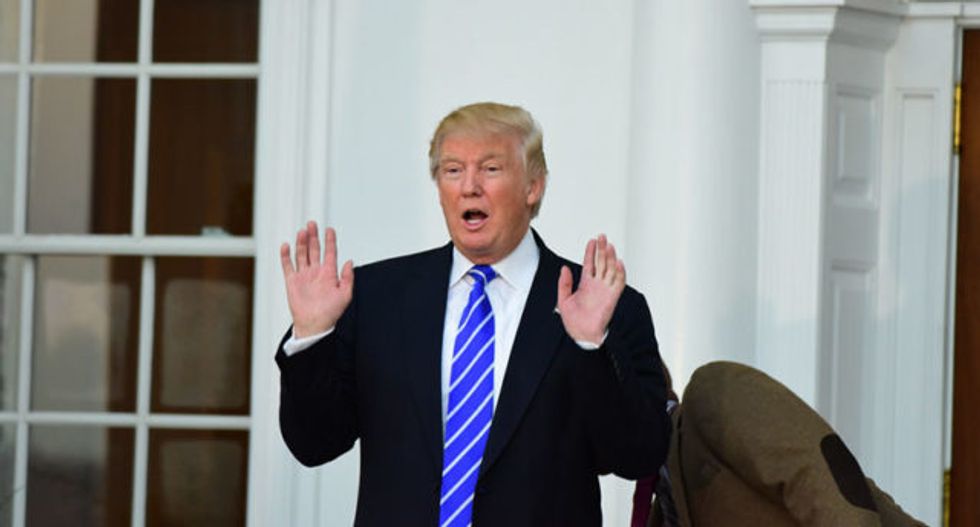 A new poll from Quinnipiac University released Tuesday shows that a decisive majority of the country believes President Donald Trump committed crimes before entering office.
According to the poll, 64 percent of Americans said that he committed crimes prior to becoming president. Only 24 percent of people were willing to say they disagreed with this assertion.
This means even a large portion of Trump's base of support — the 42 percent or so of the country that say they approve of his presidency — aren't confident he's innocent. The poll found that even 33 percent of Republicans who were surveyed think Trump committed crimes before his election.
When it comes to the question of whether Trump committed crimes while in office, the country is more evenly split. Quinnipiac found that only 45 percent of the country think he has committed crimes while in office, while 43 percent say he hasn't (a view which presumably correlates strongly with his approval rating.)
This picture is somewhat out of joint with the known facts. The best evidence we have that Trump committed a crime comes from Michael Cohen, the president's former attorney, and the federal prosecutors in the Southern District of New York. Cohen has already pleaded guilty to coordinating criminal hush money payments to help Trump's campaign ahead of the 2016 election, a crime which he said he carried out at Trump's direction. SDNY prosecutors allowed Cohen to make these claims in open court, suggesting prosecutors believe these claims are credible.
And when Cohen testified before Congress last week, he provided a check he said he received from Trump after the 2017 inauguration, fraudulently designated as a legal retainer fee, that was, in fact, reimbursement for one of these criminal payments. This claim is all the more believable because Trump's attorney Rudy Giuliani has admitted Trump repaid Cohen for the payment.
So the crime for which we have the most evidence Trump committed actually extends from the period before he was elected into the beginning of his term. It's not too surprising, though, that the American public wouldn't necessarily have detailed understanding of the allegations against Trump.