Poll: McConnell, Grimes Running Even In Kentucky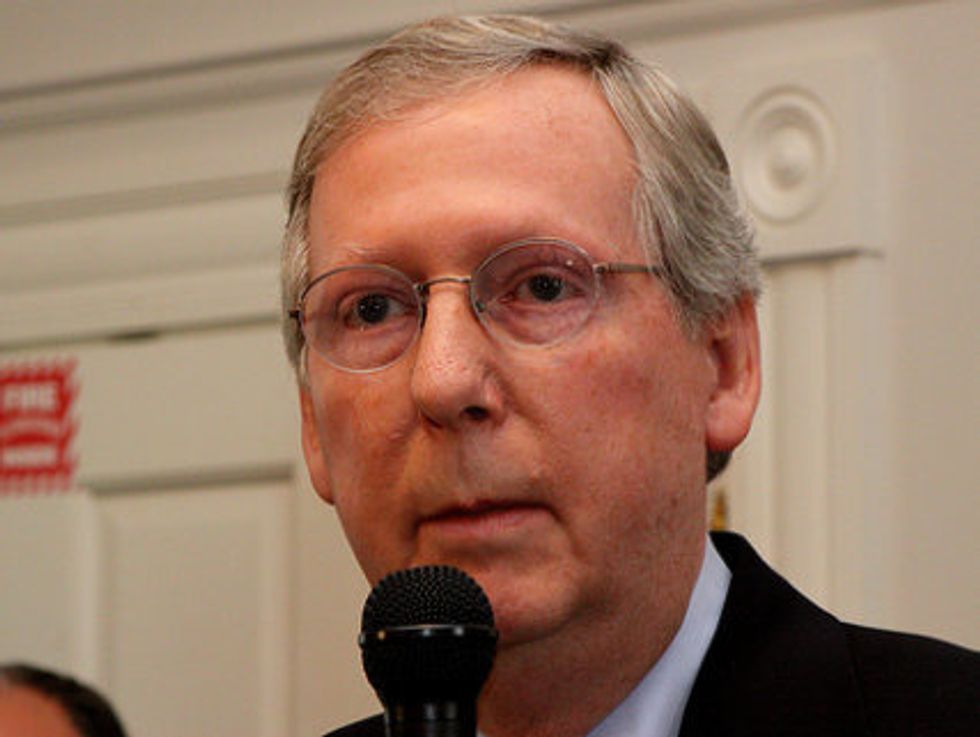 Kentucky Secretary of State Alison Lundergan Grimes (D) is running neck and neck with increasingly vulnerable Senate Majority Leader Mitch McConnell (R-KY), according to a new poll of Kentucky's 2014 U.S. Senate election.
The survey, which was conducted by the Democratic firm Lake Research for MoveOn.org, finds Grimes and McConnell deadlocked at 37 percent among likely voters, with 19 percent undecided. In terms of strong support, Grimes edges McConnell 29 to 27 percent.
The majority leader's personal unpopularity presents a major hurdle to re-election — 52 percent of voters view McConnell unfavorably, while just 42 percent view him favorably. His approval ratings are even worse; just 29 percent say he is doing an excellent or good job as senator, while 68 percent say he is doing fairly or poorly.
When asked whether they want to see McConnell re-elected or replaced with someone else, 43 percent say they want to replace him, while just 27 percent want McConnell to get a sixth term in the Senate.
The poll also tested McConnell's strength against his chief opponent in the Republican primary, Louisville businessman Matt Bevin. McConnell currently leads Bevin 50 to 17 percent, although those numbers could narrow as voters become more familiar with the Tea Party-backed challenger. Presently, Lake Research finds that 72 percent have no opinion or have never heard of Bevin.
The poll mirrors other recent surveys of the race, which also found that the critical race begins as a virtual tossup. Grimes leads McConnell by less than 2 percent in The Huffington Post's average of polls of the race.
Photo: Gage Skidmore via Flickr