Poll: More Than Half Of Voters 'Definitely' Oppose Trump In 2020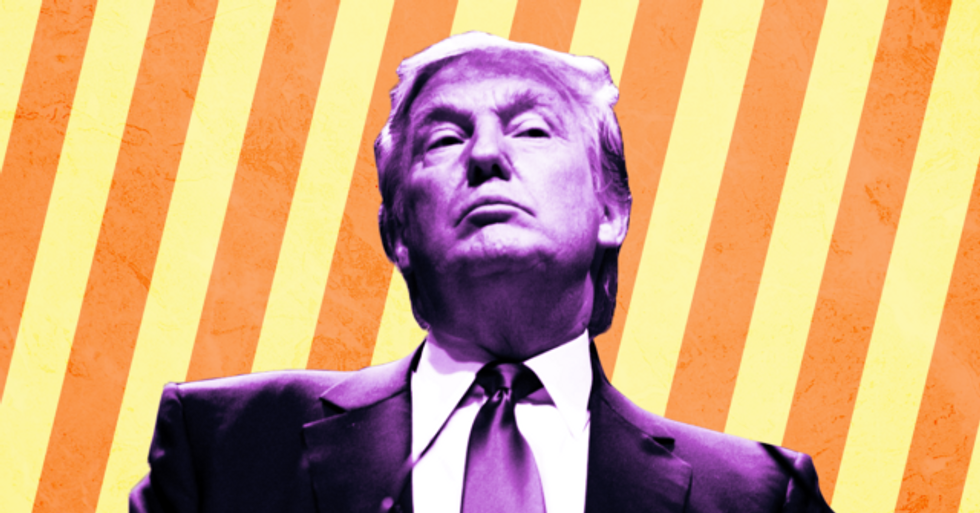 The 2020 election is more than a year and a half away. But already, more than half of adults say they won't even consider voting for Trump.
According to a new ABC News/Washington Post survey released Monday morning, 55 percent of adults say they will "definitely not vote for [Trump]" — an ominous sign for Republicans this far out from Election Day.
That number is buoyed by both Democrats and independents, with a majority of both groups saying they won't vote for Trump in 2020. According to the poll, 95 percent of Democrats say they won't vote for Trump, while 51% of independents say they won't vote for Trump.
Also problematic for Trump is that only 63 percent of Republican voters say they'll "definitely" vote for Trump, while 15 percent of GOP voters say they definitely won't vote for him. Losing that big a chunk of his own party could be devastating for Trump's re-election bid.
According to the poll, two issues driving opposition to Trump are his cruel policies toward immigrants, as well as his handling of health care. The survey showed that 44 percent of adults said Trump's handling of "illegal immigration" make them more likely to oppose Trump's re-election, while 40 percent say Trump's handling of health care makes them more likely to oppose him in 2020.
Trump's treatment of immigrants and asylum seekers — including ripping kids from their parents and jailing immigrants in what look like dog cages — have led to a serious outcry from the public. Trump, however, has shown zero remorse for how he has treated this vulnerable population.
And Trump and the GOP's attempts to repeal the Affordable Care Act — which would remove protections for people with pre-existing conditions — has also led to a serious blowback that helped Democrats win back control of the House in 2018 in a massive wave.
Of course, the 2020 election is a long way away.
But given that Trump has never moderated nor changed his behavior since he announced his first White House bid with a racist speech back in 2015, the results of this new poll should strike fear in those who want to see him re-elected.
Published with permission of The American Independent.