Poll: Most Americans Don't Want Trump's Border Wall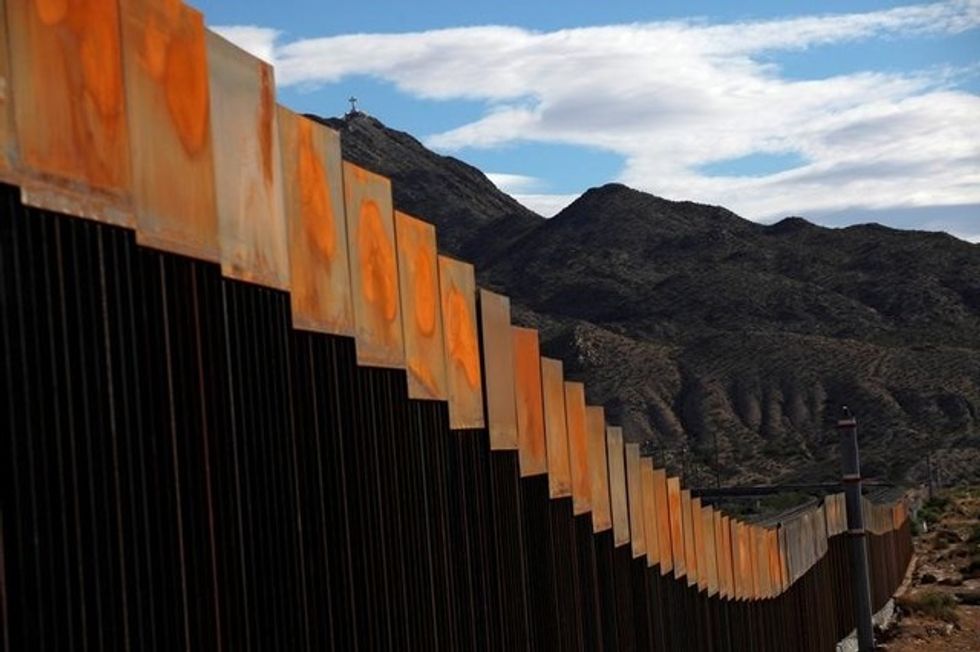 Reprinted with permission from Shareblue.
Trump has been threatening to shut down the government over his deluded fantasy of building a 30-foot concrete border wall between the U.S. and Mexico.
Most Americans (57 percent) don't want to see the government shut down because of the wall, according to a new poll. Even more Americans (69 percent) don't think the wall should be an immediate priority for Congress in the first place.
Trump probably knows deep down that he's not going to get what he wants, and he's not happy about it.
So before meeting with Democratic leaders on Tuesday to discuss funding (or lack thereof) for the wall, Trump threw a tantrum on Twitter.
Trump whined that Democrats "want Open Borders for anyone to come in" and claimed that this will bring "large scale crime and disease."
He said Democrats would fight against a wall "at all cost," and claimed incoming House Speaker Nancy Pelosi (D-CA) opposed the massive waste of dollars just because "Nancy must get votes for Speaker."
Then he lied and said that "much of the Wall" has "already been built."
Trump concluded his childish rant with a threat: "If the Democrats do not give us the votes to secure our Country, the Military will build the remaining sections of the Wall."
Trump has been pushing the wall for years as a racist and xenophobic response to immigrants seeking refuge in the United States.
He originally claimed during the campaign that Mexico would pay for it, an absurd idea that was completely rejected by the Mexican government after Trump took over the presidency.
Since then, Trump has repeatedly and loudly argued for billions in U.S. tax dollars to be spent constructing the wall, even though it would be useless as a deterrent to border crossings.
Democrats in Congress have rejected his ridiculous requests.
Pelosi and Senate Minority Leader Chuck Schumer (D-NY) made this point clear in a statement: "Our country cannot afford a Trump Shutdown, especially at this time of economic uncertainty. This holiday season, the president knows full well that his wall proposal does not have the votes to pass the House and Senate, and should not be an obstacle to a bipartisan agreement."
Even Republicans, just a few weeks after a historical electoral drubbing, are largely disinterested in shutting down the government to get a wall for Trump.
Yet ahead of his scheduled meeting with Pelosi and Schumer, Trump took to Twitter for another border wall tantrum.
But Trump isn't getting his wall, and no amount of whining will change that.
Published with permission of The American Independent.