Poll: Most Americans Want Trump To Testify In Russia Probe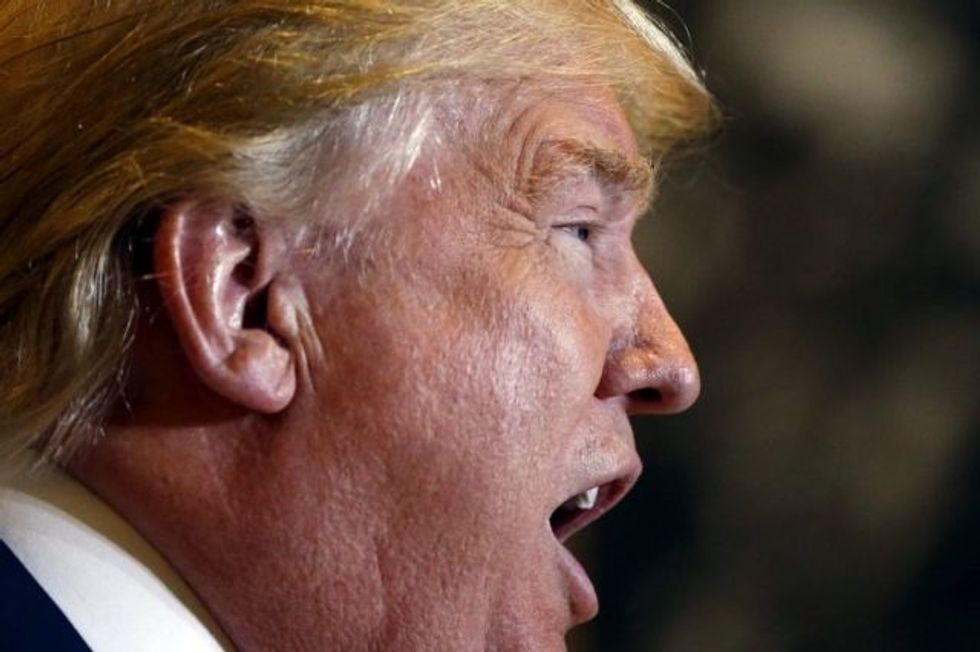 Reprinted with permission from Shareblue.
Trump's lawyers are desperately trying to keep him out of special counsel Robert Mueller's hot seat — but the vast majority of Americans think Trump needs to explain himself under oath.
According to a new poll from CNN, 72 percent of Americans say Trump should testify under oath to Mueller, versus only 23 percent who say he should not.
That's incredibly bad news for Trump, who has been waging a relentless campaign of attacks on Mueller and his investigation. But that campaign is clearly a complete failure, as public approval for the Mueller investigation has continued to climb.
In the CNN poll, 61 percent of Americans also said that the Russia investigation is "a serious matter that should be fully investigated."
Even among those who approve of Trump, 38 percent say he should testify.
Trump appears to be counting on his public relations war to save him from accountability — but this poll suggests refusing to testify would be very bad for his public image.
Then again, testifying could get Trump in even bigger trouble. Even his most trusted aides and allies are convinced that if Trump were to testify for Mueller, he would inevitably perjure himself. In January, it was reported that Trump's legal team was concerned that he would perjure himself if he sat for Mueller.
Since then, Trump allies at Fox News have expressed similar views on several occasions — even current Trump lawyer Rudy Giuliani.
In an August interview, Giuliani said that Mueller only wants to get Trump under oath because he "knows the answers" that Trump will give, and wants to "trap him into perjury."
And according to Bob Woodward's explosive new book, "Fear," then-Trump attorney John Dowd once told Trump, "Don't testify. It's either that or an orange jumpsuit."
This new CNN poll could be even worse news for congressional Republicans. The entire GOP caucus has covered for and enabled Trump in one way or another, and some Republican members of Congress have actively participated in the campaign to obstruct Mueller.
But even 46 percent of Americans who lean Republican say that Trump should testify — an indication that the GOP could pay dearly if they stick with Trump even after he refuses to testify for Mueller.
Trump may have no choice but to stonewall Mueller or end up in jail, but Republicans do have a choice. They can choose to join with the rest of America and demand that Trump either face the music, or be removed from office.
Published with permission of The American Independent.