POLL: Obama Still Most Popular World Leader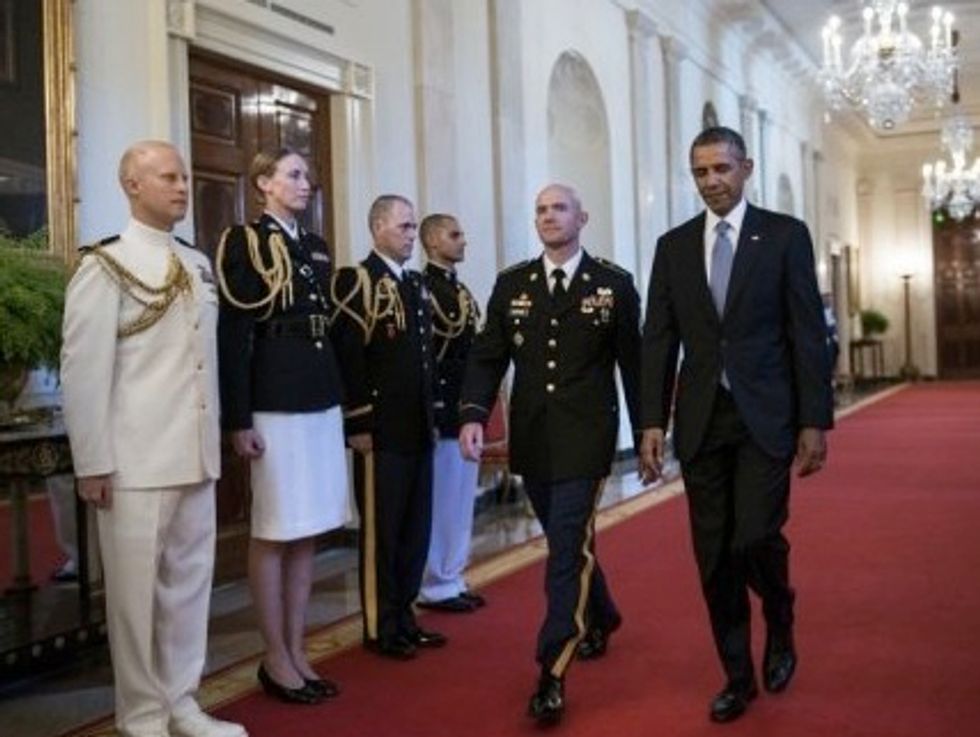 Though his popularity is down from its peak in 2009, President Obama remains the world's most popular leader among the world's citizens as the G20 gathers for a summit in Russia, according to Pew Research.
"Only Angela Merkel comes close to the breadth of Obama's popularity," writes Pew's Andrew Kohut. However, Obama inspired more confidence than the German chancellor in seven out of eight major German countries polled last year.
Confidence in Obama's international policies has declined in every country that was polled in 2009 and again during the beginning of his second term — except in Israel.
In Egypt, confidence has declined 16 percent as the U.S. government has been blasted by both supporters of ousted president Mohammed Morsi and the current military government.
Obama's personal appeal is more responsible for his popularity than his policies.
"A global median of 54 percent across the 39 countries surveyed by Pew Research in 2013 express confidence in Obama to do the right thing in world affairs, while just 47 percent approve of his international policies," Kohut notes. "The gap between people's trust in the American president and their support for his policies is particularly large in Canada (+16 percentage points) and some Western European nations, such as Britain (+11)."
President's Obama's median popularity of 42 percent is more than double that of G20 summit host Vladimir Putin's 19 percent. The only country where Putin inspires more confidence than Obama is China.
Both abroad and at home, Obama's popularity seems much higher when compared to other politicians. The Real Clear Politicsaverage of polls shows his approval at 44 percent and disapproval at nearly 51 percent. Congress, however, has a 15.5 percent approval rating and 76 percent disapproval rating.
Much of Obama's popularity can be credited to the fact that he's not George W. Bush. Kohut called the gap between the current and former president as "yawning."
This comparison remains President Obama's greatest advantage.
Photo: AFP via Brendan Smialowski